Animated Spice Girls Movie In The Works At Paramount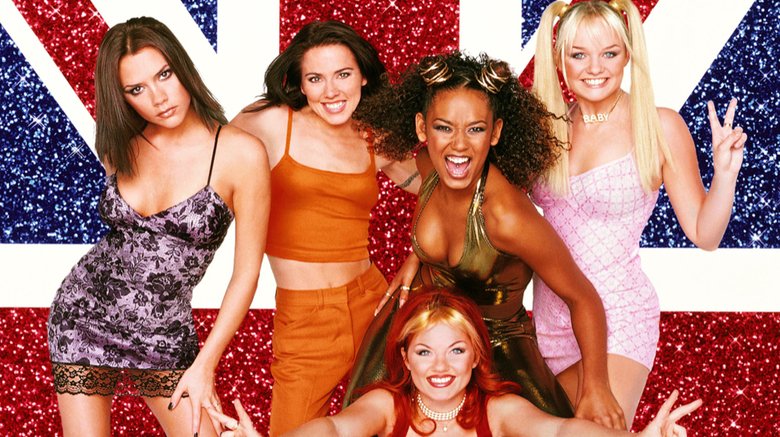 Columbia Pictures/Universal Pictures
Paramount Animation has just revealed what they want — what they really, really want. 
In news that will inspire many a "zigazig ahh" around the globe, Paramount Animation president Mireille Soria confirmed on Wednesday, June 12 that an animated Spice Girls movie is in active development. 
The Hollywood Reporter had the scoop, detailing that Paramount Animation's new film schedule plans for two releases per year beginning in 2020. With the Spice Girls animated flick underway already, it's not out of the realm of reality to imagine that it could roll out in a year or so. 
Perhaps the most exciting aspect of this news is that the entire Spice Girls gang is attached to the project — with Legally Blonde, Ella Enchanted, She's the Man, House Bunny, and 10 Things I Hate About You scribes Karen McCullah and Kirsten "Kiwi" Smith on board to write the script. The five members of the iconic, girl-powered pop group — "Scary Spice" Melanie Brown (a.k.a. Mel B.), "Sporty Spice" Melanie Chisholm (a.k.a. Mel C), "Ginger Spice" Geri Halliwell, "Baby Spice" Emma Bunton, and "Posh Spice" Victoria Beckham — will lend their unforgettable voices to the feature, which will include classic Spice Girls tunes as well as brand-new tracks fans can jam to.
Just as wonderful as hearing that is learning the fierce five-some came up with the premise for the forthcoming Spice Girls movie themselves. Soria told THR that Brown, Chisholm, Halliwell, Bunton, and Beckham brought an idea to the largely female-led senior board at Paramount Animation, and the executives have been "developing" it since. "They are very involved," she added. 
The animated Spice Girls movie will mark the second time the singing-and-dancing sirens have graced the big screen. In 1997, three years after the Spice Girls formed, the musical comedy Spice World opened in theaters. Directed by Bob Spiers and written by Kim Fuller from an idea she and the Spice Girls devised, Spice World followed the girl group as they prepared for their first live concert, tried to outsmart their tyrannical manager (played by Richard E. Grant), and got stuck in some pretty sticky situations along the way. Critics roasted Spice World, finding its plot (or lack thereof) incredibly messy and the superficial gloss that coated the whole whacky adventure to be off-putting. It's been over a decade since the debut of Spice World, and the world has come a long way since then, so hopefully the Spice Girls and Paramount Animation have a more grounded plot in place that can prove the power of strong women, genuine friendship, and, of course, catchy music.
No word yet on when the Spice Girls feature will hit the big screen, but you can bet your bottom dollar that once it does, moviegoers will flock to theaters to spice up their lives.