Paul Feig Speaks Out On Sexist Responses To Ghostbusters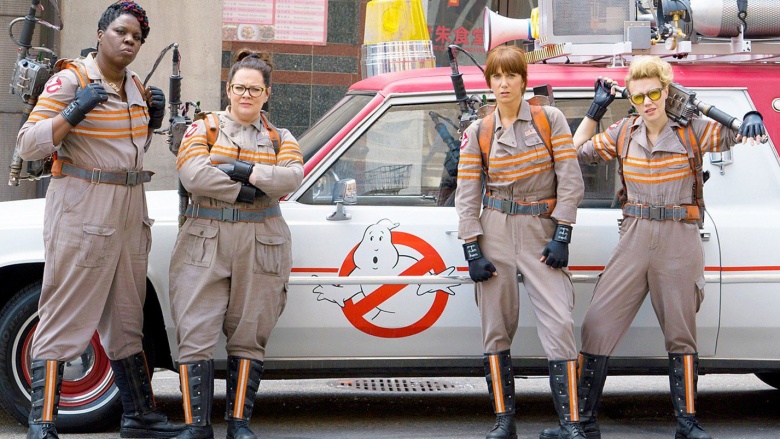 Paul Feig's Ghostbusters continues a story started in one of the most critically acclaimed and commercially successful comedies of all time—and has faced an incredible amount of pre-emptive scorn on its way to theaters. The Bridesmaids director has been pretty vocal against the sexist criticism his film has received in response to its trailers—reflected in the fact that the first preview became the most disliked movie trailer in YouTube history, with a staggering 862,934 dislikes at the time of this article (in comparison, it's currently sitting on 33,261,816 total views). A good number of naysayers think Feig and this new team aren't cut out for Ghostbusters based on their past works and the trailers we've seen, but many have taken a more disparaging route to critiquing the film—which, like the rest of us, they haven't even seen yet.
The Wrap reports that Feig spoke out against the negativity during a recent conference at Sony Pictures. In particular, he talked about the sexism he's seen in Hollywood during the past. "I had some male producer say, 'Oh boy, get ready. It's going to be tough, you're going to have catfights,' And I said, 'Who the f— are you?' It was the most wonderful experience I've had," he recalled. "It's my fourth film and we are struggling every day to go against that bias. We still get called in the press as a 'chick flick.' We are always referred to as the all-female Ghostbusters. It's just an uphill battle and I can't believe we are having to deal with it."
A new kind of call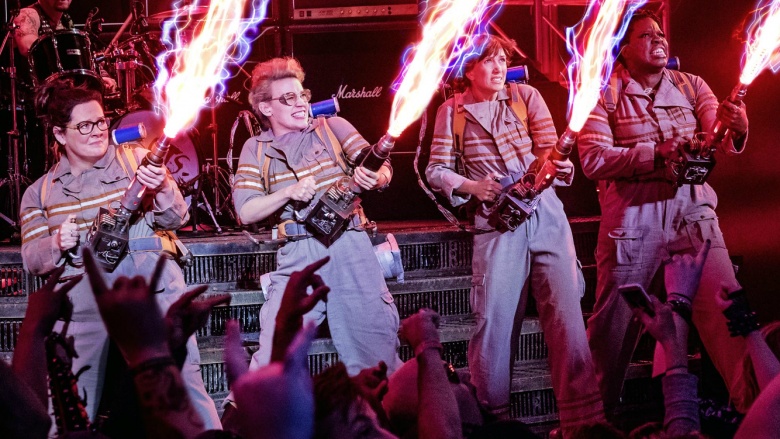 The original Ghostbusters team featured Saturday Night Live alumni, as does this one. Many are unhappy that Leslie Jones couldn't have been a scientist like the other three members of the team—and Feig does admit he may have taken a misstep with her character.
"I have been hit with the most misogynistic stuff. The onslaught that came in was just so chilling," he said. "There were a bunch of people that were angry that there was a reboot ... I feel bad that many have taken a bad look at Leslie Jones' character. We originally wrote it for Melissa, and then when we were putting it together, we figured Melissa had played a role like that before. Leslie is so funny at playing this kind of a character that we put her in there. I am the first to admit, while I am a fighter for women, my record for diversity has not been as good and I take responsibility for that."
Paul Feig's Ghostbusters will have a chance to prove the haters wrong when it hits theaters on July 15, 2016.