Where Tom Green Is Now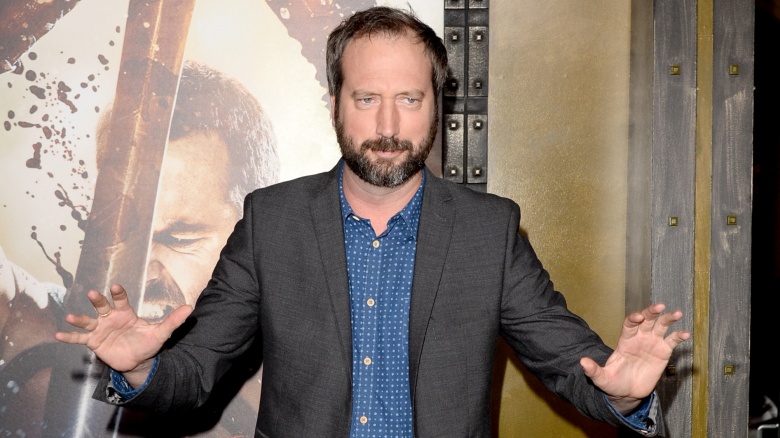 Getty Images
Love him or hate him, Tom Green is still around—and almost as active as ever. While his star may have faded since his hit MTV anti-comedy show and his short marriage to Drew Barrymore, Green seems to be doing well. After beating cancer, a house fire, and multiple cancellations, where is Tom Green today?
Spotted with Kat Von D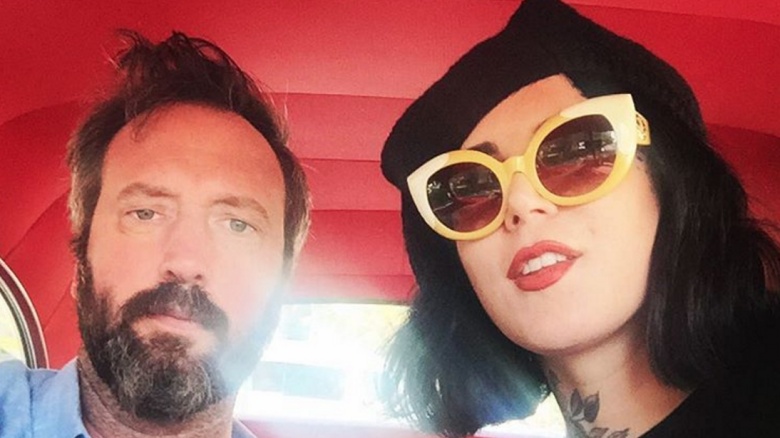 Instagram: @thekatvond
Rumors of Green's relationship with drama-prone tattoo artist and reality star Kat Von D have been around for years. They were reawakened when Green made news with Kat after a vintage car the pair were riding in broke down and Green was seen pushing it to safety, according to The Daily Mail. Kat chronicled part of their ill-fated adventure on Instagram, and the rest was covered by the Hollywood paparazzi. We're still not sure if Green is dating Kat, but some semi-romantic messages were deleted from her snaps. No matter what, he's a huge step up from Steve-O and Nikki Sixx.
Doing stand-up
While most may not think of Green as a stand-up comic, he actually got his start on stage at a very young age. After years of rapping, TV interviewing, radio call-in shows, films, and endless other fringe projects, Green was recently seen back in front of a live audience hosting Comedy Dynamics' Coming to the Stage. Of course, hosting duties generally incorporate comedic monologuing, and Green holds his own as a gawky and slightly obnoxious—but effective—host. It's nothing like annoying pedestrians, damaging property, and being threatened by hammer-wielding neighbors, but it'll do for now.
Helping the public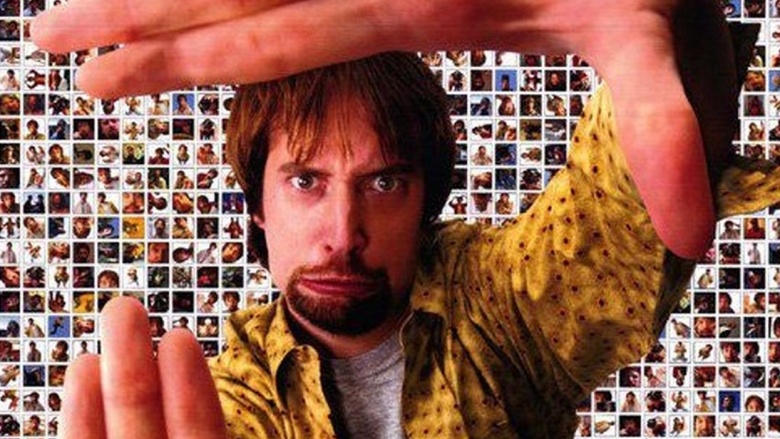 Many, many years after Freddy Got Fingered (2001) made "Daddy, would you like some sausage?" a household phrase, cinephile James Meyers was arrested for failing to return a VHS copy of the film to his local video rental store. Pulled over in March 2016 for driving with a broken taillight, Meyers was surprised to learn he had far bigger legal problems. "The officer said, 'I don't know how to tell you this but there's a warrant out for your arrest from 2002,'" he told WSOC. "'Apparently you rented the movie Freddy Got Fingered and never returned it.'" After being arrested and fined $200 for the misdemeanor, Meyers was released—and presumably just as surprised to get a phone call from Green, who paid his fine and called the whole thing "sort of an example of how bureaucracy can get out of control."
He's single, ladies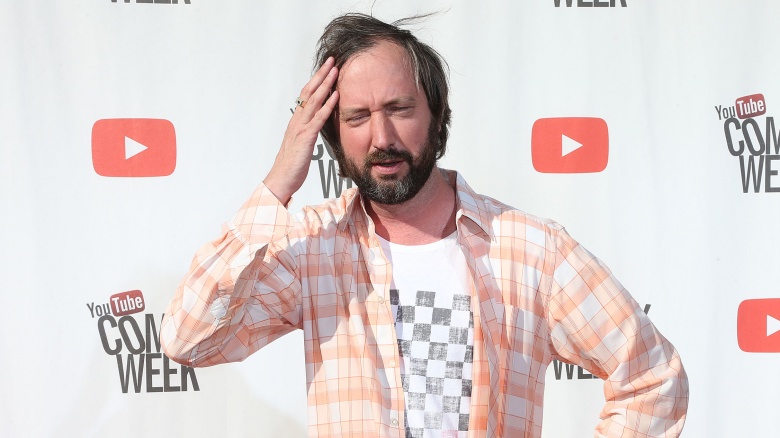 Getty Images
Tom Green doesn't speak much about his personal life...in serious terms, anyhow. It's been almost two decades since Green aired his cancer surgery on TV, but recently, he opened up to The Daily Mail, admitting that he hasn't communicated with ex-wife Drew Barrymore since their divorce. He's proud of the fact that he has no responsibilities at the moment, but has expressed an interest in having kids in the future. Now over 40 and touring his stand-up comedy across the world, Green producing any progeny seems unlikely. Which we're sure won't bother a lot of people.
At the Washington Capitals game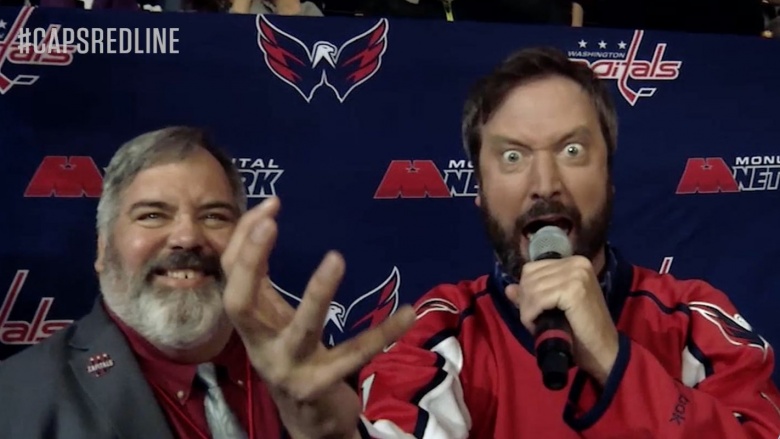 As a Canadian, and lifelong hockey fan, Tom Green was recently invited to "unleash the fury" at a Washington Capitals game. It's a tradition that's been going on at games since 2007, when Game Entertainment Director Scott Brooks assembled a collection of motivational clips to broadcast during matches. One of those clips was taken from Tom Green's appearance in Road Trip, when Green shouts "unleash the fury" at a snake. Unlikely as it seems, the shout was adapted into Capitals tradition, and it's been a regular thing for almost nine years. In 2016, Green showed up to deliver the line in person.
Talking politics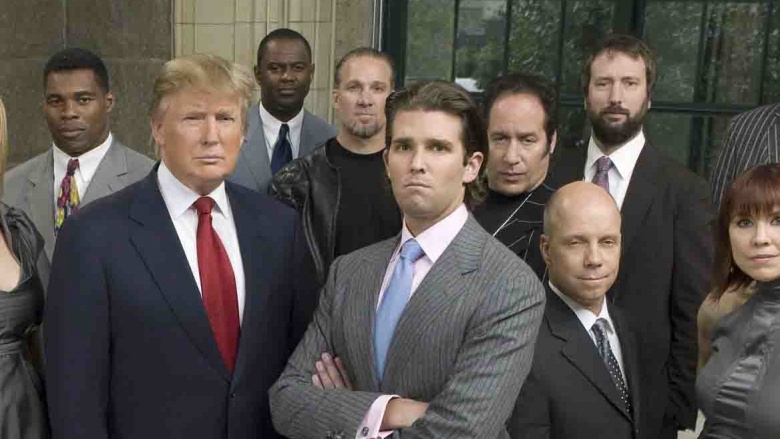 Politics are a crazy game. While Ted Nugent calls for the execution of elected officials, celebrities spout hypocritical views, and violence erupts from the least likely sources, even Tom Green has had his say. Unlike most celebrities, Green has actually met Donald Trump, and worked with him for a while on Celebrity Apprentice. The Montreal Gazette published a misleading headline about Green being anti-Trump, but Green seems more aghast at the media than any political candidate.
Endorsing beer
Drew Barrymore has her signature wine, and Tom Green has his beer. Produced by Ottawa brewery Beau's, Green's milk stout bears his image (and apparently pairs well with moose, in true Canadian fashion). The brewery chose Green to endorse their unique beer due to his unique relationship with a particular cow during the second season of his show. Needless to say, drinking milk straight from the udder was a memorable and slightly nauseating scene, but it got Green a pretty sweet endorsement deal after all these years.
Building a recording studio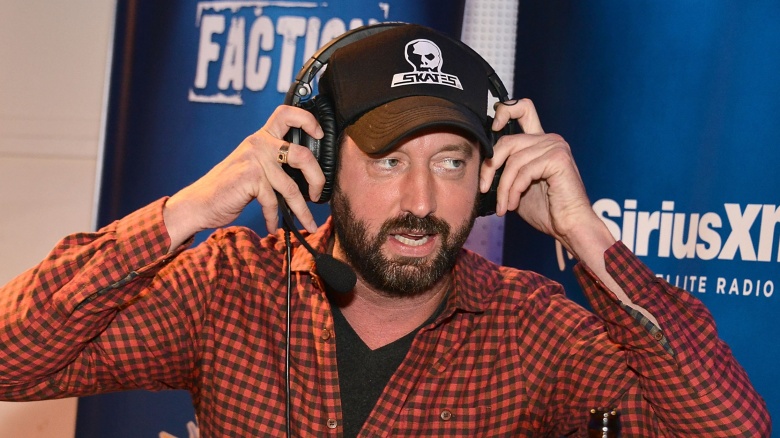 Getty Images
According to Ottawa Community News, Green may be returning to his early roots in rap, or perhaps the glory days when "The Bum Bum Song" took over MTV. He spent a few years recording his podcast from his own house before recently moving operations to his new Hollywood recording studio. He's always been interested in music, so it's entirely possible that we'll see Green conquer MTV again before long.