Marvel Rumor Roundup: Thor 3's Hulk And Guardians 2's Villain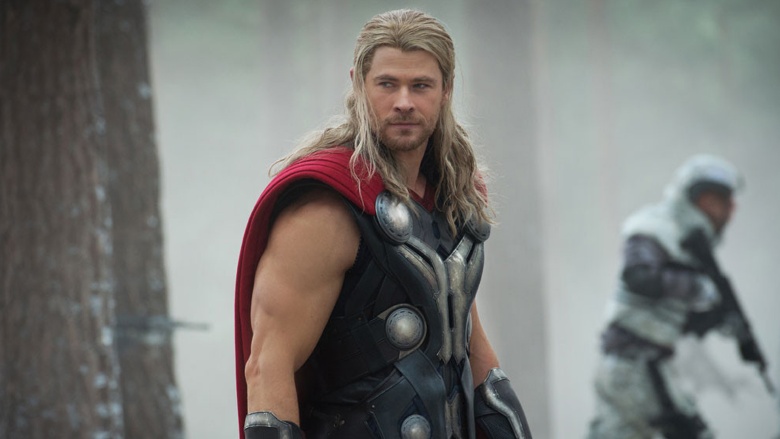 The dust from the superhero brawls of Captain America: Civil War has settled, leaving fans to wonder who we can expect to see in Marvel's next round of adventures. With Thor: Ragnarok and Guardians of the Galaxy Vol. 2 on the horizon, rumors have already started to fly—and if certain sources are on target, we might know a little more about who we can expect to see in these highly anticipated sequels. Be wary, as there are potential spoilers ahead.
Planet Hulk heads to Thor: Ragnarok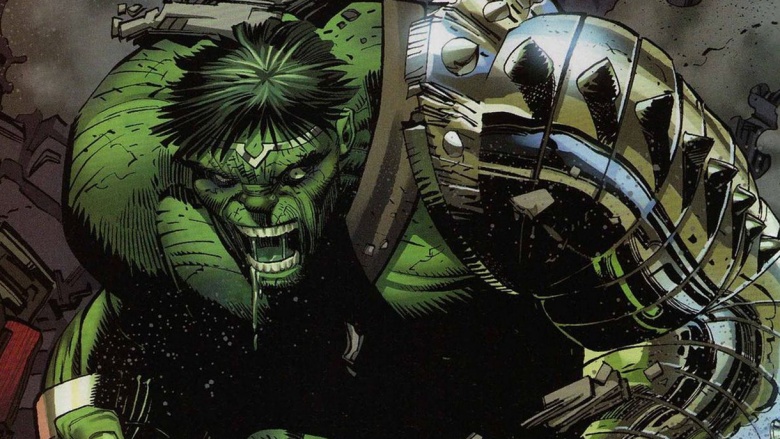 Thor might be returning to Asgard, but it sounds like he won't be staying there throughout Ragnarok. Recently, we learned that Jeff Goldblum will star as the Grandmaster, along with Cate Blanchett as Hela (the goddess of death), Karl Urban as Skurge, and Tessa Thompson as Valkyrie. Since Skurge is appearing, we can assume that his longtime love interest, the Thor comic series villain known as the Enchantress, will join the party as well. JoBlo reports that we can also expect to see aspects of the Planet Hulk storyline incorporated into Thor: Ragnarok. Supposedly, Thor will search the galaxy for a way to stop Ragnarok—Norse mythology's end-all apocalyptic fight that supposedly ends with the deaths of Odin, Thor, Loki, Heimdall, and more.
Along the way, Thor supposedly finds Hulk forced into participating in intergalactic gladiator fights. We have a feeling Goldblum's Grandmaster character will be changed a little from the comics, and will probably serve as the organizer/host of these events. If they're adopting part of the Planet Hulk storyline, you'd best believe Banner will be wearing his iconic shoulder armor.
Thor: Ragnarok is slated to launch on November 3, 2017.
Guardians of the Galaxy Vol. 2 might have a new villain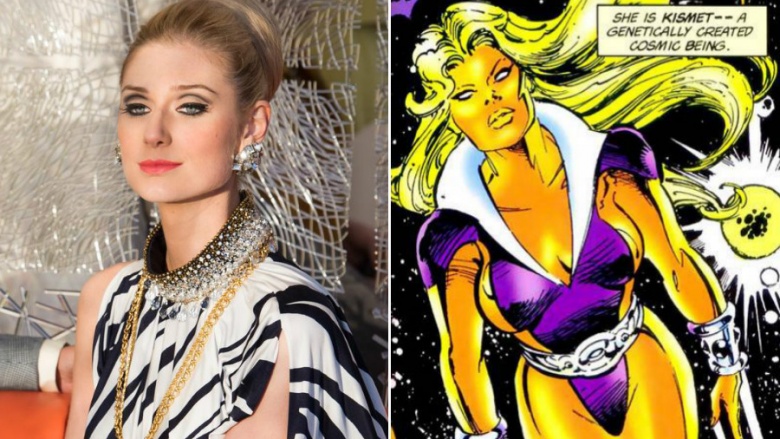 We're going to go a little off the deep end with this one, so be prepared for a journey to the more cosmic reaches of the Marvel Universe. Director James Gunn is currently filming Guardians of the Galaxy Vol. 2, and has enlisted new stars to join returning core cast members Chris Pratt, Zoe Saldana, Dave Bautista, Vin Diesel, and Bradley Cooper—including Tommy Flanagan as Tulik, Chris Sullivan as Taserface, and Pom Klementieff as Mantis. Sylvester Stallone and Kurt Russell are also on board, filling roles that have yet to be revealed, but Russell is expected to play Star-Lord's father (although this is still unconfirmed). Last but not least: Elizabeth Debicki, who you might remember as the villainous Victoria Vinciguerra in Guy Ritchie's The Man from U.N.C.L.E.—and who, if the latest rumors are to be believed, could be taking on another nefarious character in the Guardians sequel.
JoBlo reports that Guardians Vol. 2's main villain will be Ayesha, also known in the comics as Kismet, Paragon, and "Her." All those aliases might seem a little confusing, but they all boil down to one thing: Ayesha is the cosmic counterpart to Adam Warlock. In long-ago Marvel lore, a group of scientists called the Enclave attempted to create a perfect human being originally called "Him"—who ended up rebelling, flying into deep space, and becoming the intergalactic superhero Adam Warlock. Their second attempt turned out to be Ayesha, who sought out Warlock in an attempt to create a pure species of super-people.
We're sure all of this backstory will be whittled down, but many Marvel fans believe we've already seen the start of the story. In the first Guardians, something looking an awful lot like Adam Warlock's cocoon was glimpsed in the Collector's trophy room—and was noticeably absent during its post-credits scene, which suggests he emerged during all the chaos. If Debicki really is starring as Ayesha, you can bet she'll cause all kinds of problems for Star-Lord and his ragtag group of heroes.
Guardians of the Galaxy Vol. 2 is expected to hit theaters on May 5, 2017.