Mary Tyler Moore Show Actress Georgia Engel Dies At 70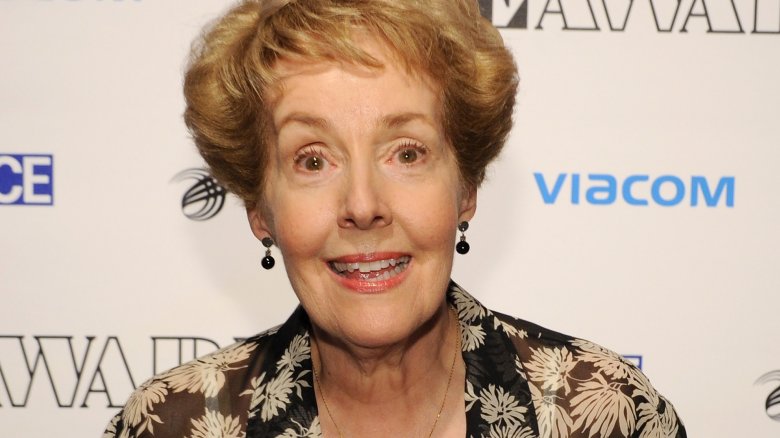 Getty Images
Georgia Engel, the actress known for her work on The Mary Tyler Moore Show and Everybody Loves Raymond, has sadly died. She passed away on Friday, April 12, 2019 in Princeton, New Jersey. Engel was 70 years old. 
Engel's close friend and the executor of her estate, John Quilty, confirmed the sad news of her death to The New York Times, telling the outlet that the cause of her death is unknown (and may never be determined) because Engel did not speak with doctors due to her religious beliefs. She was an adherent of Christian Science, a movement founded by Mary Baker Eddy, who claimed that illness was only imagined and that ailments could be cured exclusively through prayer. 
Known for her distinctive voice, once described as sounding "like an angel has just sniffed some helium," Engel graduated from the Washington School of Ballet in 1967, then began a career on the stage in 1969 when she scored a gig as a replacement player in Hello, Dolly! in the last year of its run. 
Screenwriter John Guare, who penned the Milos Forman-directed 1971 film Taking Off, in which Engel starred as Margot, bumped into Engel after Hello, Dolly! ended in 1970 and offered her a part in his play The House of Blues. Engel said of their chance encounter, "I was walking down the street one day after 'Dolly' closed to cash my unemployment check for $75. when I ran into John and he told me I had to be in his play The House of Blue Leaves. I was so thrilled, until I got my first paycheck. I was making $74, one dollar less than unemployment."
Engel saw her mainstream breakthrough in 1972, when she joined The Mary Tyler Moore Show in its third season. She played the somewhat ditzy but oh-so sweet Georgette Franklin on the show, opposite Mary Tyler Moore's associate television producer Mary Richards and Ted Knight's buffoon of an anchorman Ted Baxter, whom Georgette eventually marries. For her performance, Engel earned two Primetime Emmy Award nominations (one in 1976 and the other in 1977) for Supporting Actress in a Comedy Series. 
The Mary Tyler Moore Show co-creator James L. Brookes once said of Engel, "Georgia Engel was a comedy machine. She was a great character, a great addition to the show. She as much as any actor I've ever worked with, when she's talking people lean forward — just reaching for her words."
Engel reprised her role as Georgette Franklin for the Mary Tyler Moore Show spin-off Rhoda (she appeared on the two-part episode "Rhoda's Wedding") and for Hi Honey, I'm Home! (she starred on the episode "Elaine Takes a Wife.")
Elsewhere on television, Engel appeared as Mitzi Maloney on The Betty White Show from 1977 to 1978, Ambrosia Malspar on Mork and Mindy in 1979, Loretta Smoot on Goodtime Girls in 1980, Cleo Bagby on The Love Boat from 1977 to 1982, Brenda Rappaport on Fantasy Island from 1978 to 1983, Susan Elliot on Jennifer Slept Here from 1983 to 1984, and as Shirley Burleigh on Coach from 1991 to 1997. 
Engel's other major television role was as Pat MacDougall, the mother-in-law to Brad Garrett's Robert Barone, on Everybody Loves Raymond. She was nominated three times for the Primetime Emmy Award for Outstanding Guest Actress in a Comedy Series — once in 2003, once in 2004, and once in 2005. 
Following her time on Everybody Loves Raymond, Engel went on to appear on Passions, The Office, and Two and a Half Men. Most recently, she starred as Mamie Sue Johnson on Hot in Cleveland. Her last television appearance was on Netflix's One Day at a Time.
On the film side of things, Engel appeared in The Outside Man, A Love Affair: The Eleanor and Lou Gehrig Story, The Day the Women Got Even, Papa Was a Preacher, Signs of Life Betty, The Sweetest Thing, Nunsensations, Grown Ups 2, The Family Lamp, and Groomzilla. She lent her voice to characters in The Magic of Herself the Elf, The Care Bears Movie, and Dr. Dolittle 2. Her largest voice-acting role as Bobbie in the Open Season franchise, including the animated short Boog and Elliot's Midnight Bun Run.
Our thoughts are with Engel's loved ones during this difficult time of mourning.