The ending of Looper finally explained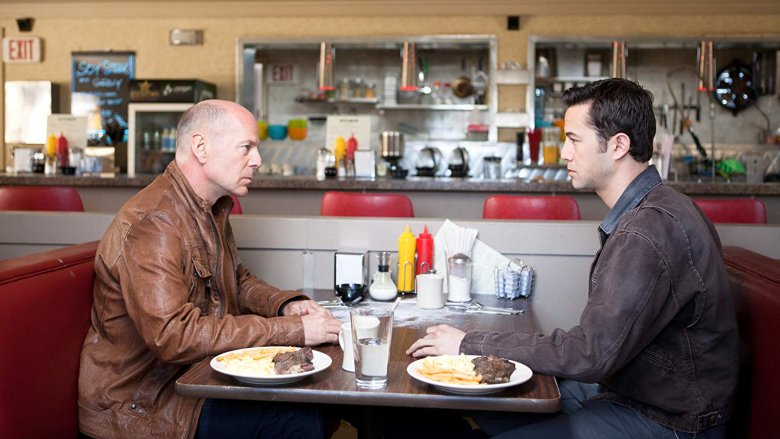 In 2012, director Rian Johnson released his third feature film, a sci-fi drama about a hitman assigned to execute people from the future, and the world-altering consequences of what happens when the person he has to kill is his own older self. Starring Joseph Gordon-Levitt, Bruce Willis, and Emily Blunt, Looper went on to become one of the most acclaimed films of its year and one of the most successful science fiction films of the 21st century so far.
It achieved this because of Johnson's smart script and stylish direction, clever production design, great casting and performances, and of course a plot full of intriguing questions, twists, and implications. Looper is not a film that tangles you up with multiple plot threads, but it is a film with an extremely provocative final act which leaves viewers both satisfied and contemplative. With that in mind, it's time to revisit that final act, what it means, and what questions it raises for the film's fictional universe. This is the ending of Looper, finally explained.