Times the Avengers treated Hulk like garbage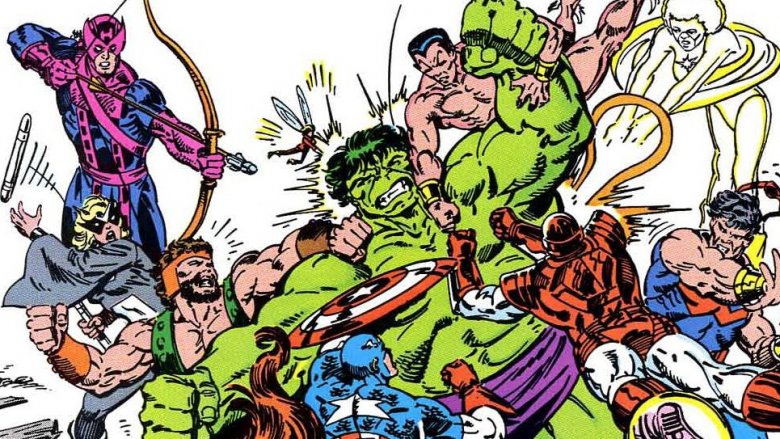 For some hardcore Hulk fans, the man-monster's higher profile in pop culture since 2012's Avengers is bittersweet. While Mark Ruffalo deserves the praise he's received for his portrayal of Bruce Banner — and in spite of the CGI realization of the Hulk being a triumph in Avengers and every subsequent film in which he's appeared — all of that comes at a price. 
In the comics, the Hulk has rarely been the kind of superhero to "suit up" when some alarm went off, letting him know the world was in danger. Actually, a lot of times Hulk has been the reason for the alarm. While he pitches in every now and then, for the most part the Hulk isn't trying to save the world — he's trying to save himself from a world that has hated and hounded him, including the other superheroes. Sure, he was a founding Avenger, but he didn't last long. He fought Marvel's other heroes as often as he did its villains. That's why as awesome as it is for a diehard Hulkophile to watch his classic Loki-thrashing scene in Avengers, having him take orders from Captain America can evoke more bittersweet emotions.
During the Hulk's many clashes with the Avengers, the team is often just trying to protect other people from his rampages. But the Hulk rarely sees himself as the villain, and sometimes he really isn't. For some examples, here are times the Avengers treated the Hulk like garbage.