Whatever Happened To Steve From Blue's Clues?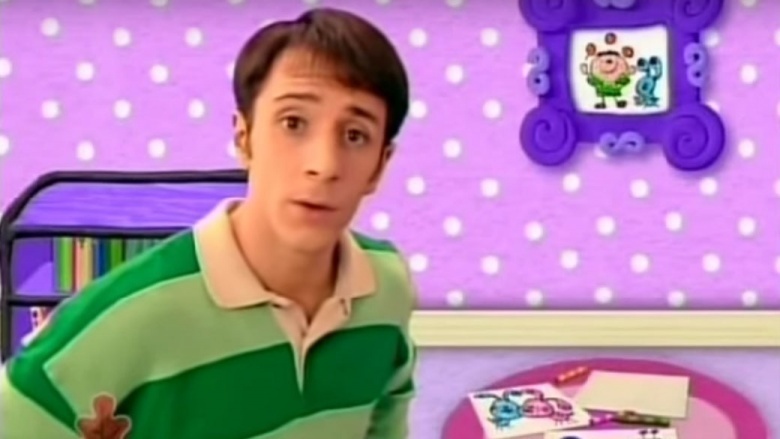 Steve Burns hosted Nickelodeon's Blue's Clues for seven years. The hit puzzle show for kids made them feel like they were playing along at home. Burns somehow walked the fine line between creepy and endearing, often staring directly into the camera for extreme close-ups to engage his tiny audience, and he was incredibly fond of mail for some reason. But at the height of his fame, "Steve" hung up his green rugby shirt and khakis and walked away from children's television forever, leaving the big red thinking chair open for his "little brother Joe" (Donovan Patton) as he headed off to college. Blue's Clues lasted a few more years after that, but whatever happened to Burns? We solved the case.
Why did he leave the show?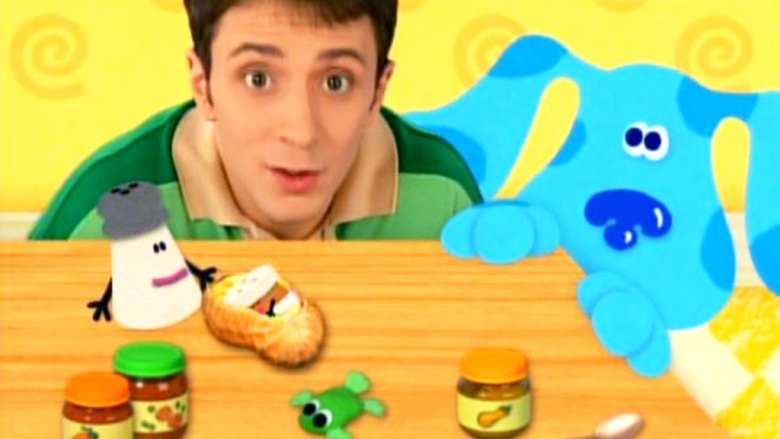 The short answer is that, as Burns told the Huffington Post in 2016, he just felt like it was time. "I was getting older; I was losing my hair; a lot of the original gangsters on the show, like the people who created it, were all moving on to other careers," he recalled. "I just had a gut feeling like it was time to go."
The popular rumor surrounding Burns' departure said he left to make it big in music, but as he told HuffPo, that was never really true. "I certainly wasn't leaving Blue's Clues to pursue a large music career because that never even happened," he pointed out. "That was just a wonderful dream come true, [a] hobby thing that happened after Blue's Clues." His belated admission jibes with comments he made on the Blue's Clues tenth anniversary show, when he jokingly refused to lose his hair on kids' TV—and as he recalled during an interview with MTV, he wondered, "Well, is this really what I came to New York to do? Why not quit right when I'm at my peak?" Steve Burns: the Dave Chappelle of children's programming.
Death rumors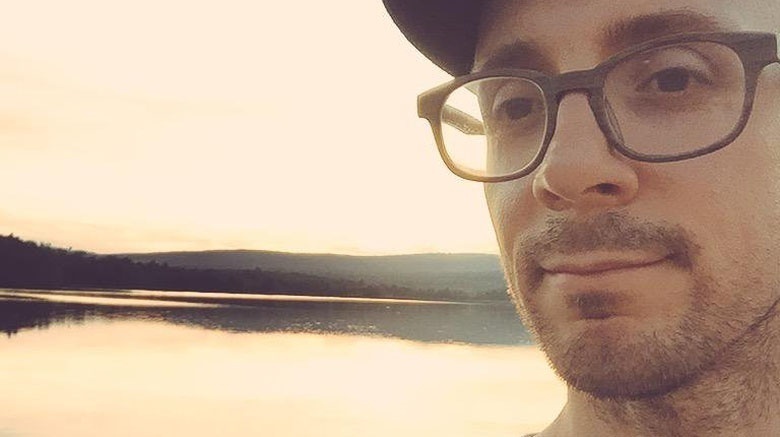 Celebrity death rumors are about as common on the internet as cat photos, especially when it comes to stars who play wholesome characters. Death stories are made even more shocking if they include scandalous behavior, like a heroin overdose or reckless driving. Burns was on the receiving end of a lot of nasty rumors that got a lot of traction. It got so bad, he actually went on the Today show to remind everyone he was still alive. But why would anyone think Burns was a heroin addict in the first place? According to The Idiot's Guide To Urban Legends, the story is a gross mutation of a guest appearance Burns made on Law & Order in which he played "an autistic kid who was mistaken for a drug user." A car crash rumor surfaced later, long after Burns left Blue's Clues, but thanks to the services of Twitter, he was able to easily dispel that rumor on his own.
About that music career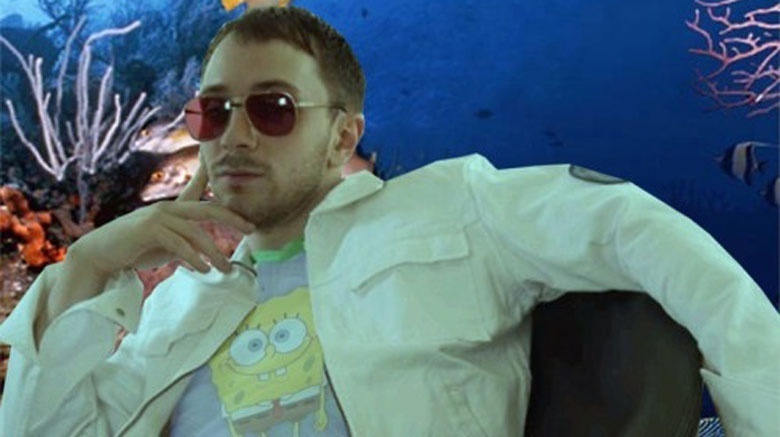 Burns embarked on a low-profile music career after leaving the show, striking up a partnership with Steven Drozd of the Flaming Lips. During a Today show interview, Burns told Ann Curry that he considered Drozd one of his musical idols, and said he got the ball rolling by calling the band's producer Dave Fridmann out of the blue (pun intended) to ask if he would produce his album. To Burns' surprise, Fridmann was well aware of Burns thanks to his son's love of Blue's Clues.
Burns' discography, which most recently expanded to include the Drozd-assisted all-ages effort Foreverywhere, offers an eclectic blend of styles, from acoustic emo to full-bodied pop-rock. The vocals are understated and the lyrics are decidedly adult and often melancholy, so to take full advantage of his built-in audience of first-grade fans, Burns will have to wait until they become sulky teenagers who wear heavy eyeliner and all black clothes.
He's not worried about money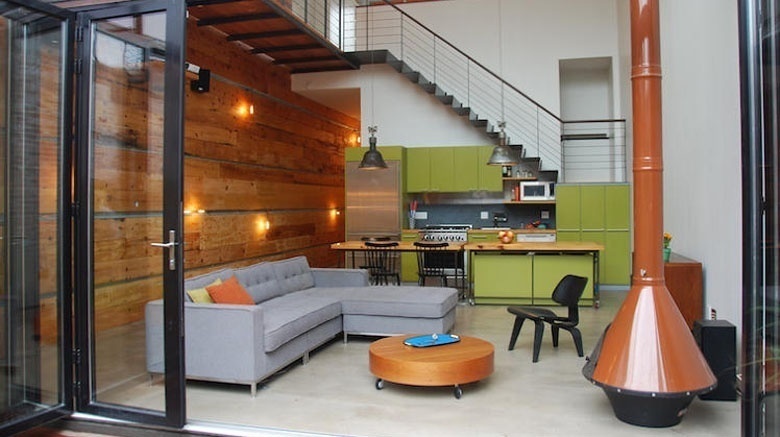 In the years since he left Blue's Clues, Burns hasn't exactly been keeping his nose to the grindstone. He self-releases his music, has five basically unrecognizable credits on IMDb, and has done only small theater productions around New York, and yet he owns a custom-built loft in the hipster mecca of Williamsburg, Brooklyn.
Most bachelor pads are nearly empty studio apartments with a dirty mattress on the floor and a fridge full of canned beer. That's the kind of habitat one would expect from a musician who hasn't held a steady job for a decade. So either Burns is secretly the best Uber driver in the city, or he's been able to make that Blue's cash last for an impressively long time.
He was one of People magazine's most eligible bachelors in 2000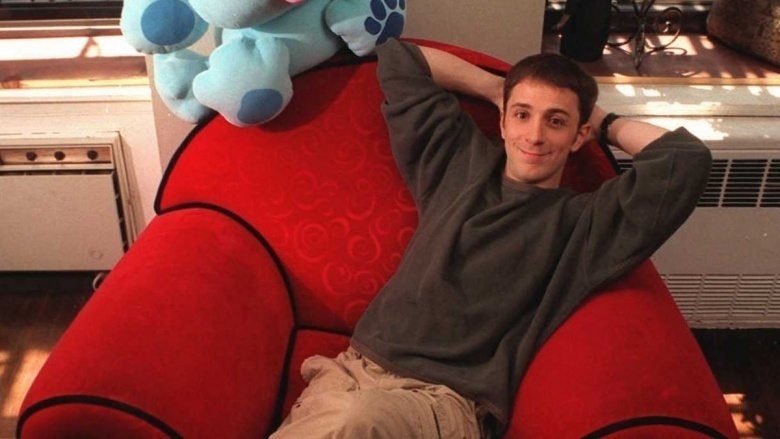 It's been awhile since the year 2000, but if memory serves us correctly, women weren't falling all over themselves back then for easily excitable guys with the detective skills of a grade-schooler. But somehow, Burns landed on People's most eligible bachelor list that year, alongside George Clooney, Derek Jeter, and Matt Damon, which sounded like tough competition until we found this ringing endorsement that his mother actually gave the magazine for the feature. "He can annoy you until you want to scream." Whoa, calm down now, ladies! Don't all rush at the guy at once!
He got conned by a stripper and her mother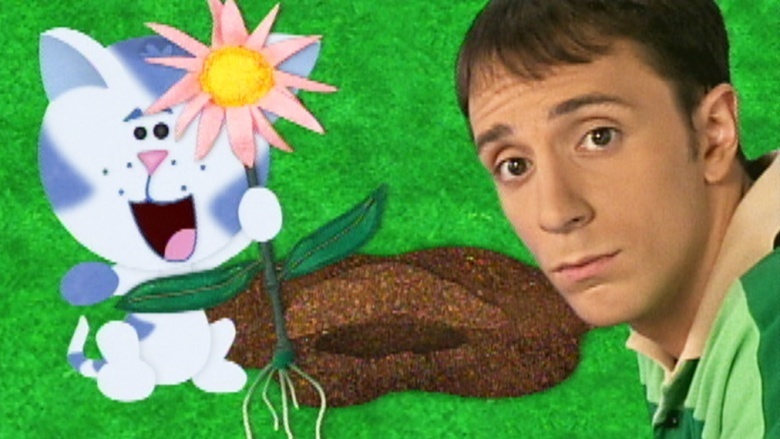 Steve Burns is nothing if not painfully aware of his strange celebrity status, which is why he went on The Moth, a storytelling show, to detail what might be the most awkward date of all time. After his appearance on People's bachelor list, Steve received fan mail from interested ladies, and he even went on a date with a tall, beautiful swimsuit model. Too bad Burns is only 5'6".
The date started badly as she was expecting a limo rather than Burns' Volkswagen Beetle. The mood took a positive turn when they stumbled across a Blue's Clues-themed birthday party that her neighbor was having. Burns took the opportunity to shine, throwing on his costume—which he oddly had in his car for some reason—and making it the birthday of a lifetime for that kid. After a swanky dinner, they went back to Burns' place, where the model revealed that she was also a stripper. Who would've guessed? The next morning, he dropped her off at home, where she still lived with her mom, who proceeded to pitch him—wait for it—an idea for a kid's TV show. Yuck. That's got to be the grimiest way anyone has ever tried to get into Nickelodeon.
He is more than mildly obsessed with Walmart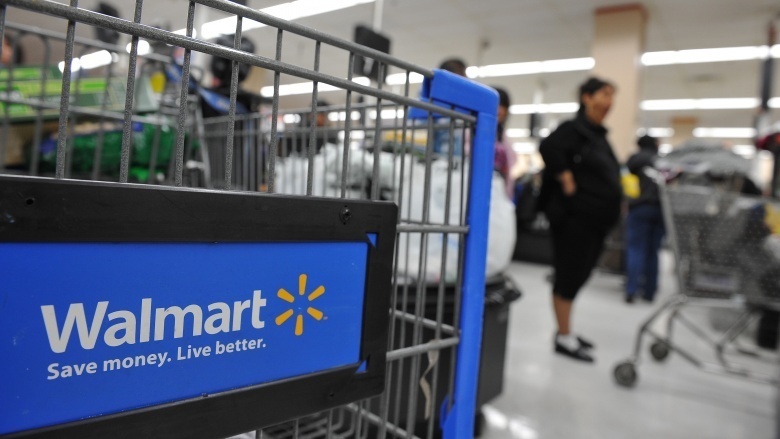 Burns is pretty active on Twitter, using the handle, @SteveBurnsAlive, which is a nice little tongue-in-cheek nod to his many death rumors. It's also an indication of Burns' dry wit, as he often uses his 140 characters to wryly wax poetic about life, happiness, and of course, Walmart. He's referred to it as "my comfort zone," but he's definitely conflicted about his love of the bargain retailer. Uproxx even compiled a great list of some of his best Walmart-themed tweets, but it is far from comprehensive. Seriously, at times, this guy's Twitter feed reads like a Walton family press release. He even referred to a shopping cart as "bae" once, but hey, let's not judge. At least he knows his "bae cart" isn't just angling for an acting gig.
He'll fight for his position
When news broke that Nickelodeon was bringing back Blue's Clues, Steve shared a post on Instagram that just said "...hold my beer." Turns out, the onetime host might be willing to fight for his position in the red chair.
Burns was already replaced once when Donovan Patton took over as "Joe," but the new version of the series is set to go with someone else entirely in what's being called the high-profile host position.
One potential performer for the job appeared truly outlandish. At the time of the announcement, Nickelodeon jokingly insinuated that wrestler John Cena was going to take over as Blue's owner, with Cena appearing at a Nickelodeon upfront event in Steve's own classic green sweater. Evidently, this was one transgression too many for Burns, as the once and future Blue's Clues host told TMZ that he would do battle with John Cena for the right to the soft red throne.
"I think if John Cena is serious about hosting Blue's Clues, he and I should wrestle for it," Burns said. "I'm calling you out, Cena."
Of course, Cena's not really in the running, and Burns was only joking. He made the comment while making a point about who the ideal host would be. "I like the idea, personally, that the host of Blue's Clues could be like a regular-looking guy," Burns said. 
Whoever the new host ends up being, hopefully Steve gets his chance to have one last Blue's Clues day when the series returns.