How the Alaskan Bush People really make their money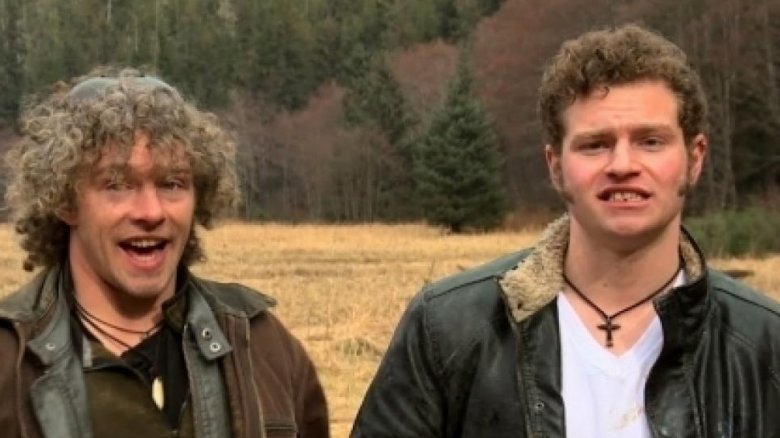 It's a charming idea, reminiscent of pioneer families who lived off the land in the 1800s — a family of nine hunting, fishing, building houses, shooting at bears, and trying their best to survive on the Alaskan frontier and live the wild life they want to live. Alaskan Bush People is so charming, in fact, it's garnered thousands of viewers and nine seasons (and counting).
But while many viewers legitimately enjoy watching Ami try to get medical care and Bear jump from the treetops and Bam micromanage his siblings, others are skeptical. The Discovery Channel often portrays the Brown family as down on their luck — so much so, in fact, they have to barter fish just to get dental care. As a result, many viewers have questions. How can the Browns afford Ami's medical care for cancer in California if they couldn't afford the dentist in Alaska? Can they really feed seven hungry kids for six months with the one deer they shot last season? And what about before the cameras arrived — how did the Browns make money then?
You've got questions, we've got answers. Here are the seven ways the Alaskan Bush People really make their money.