Game Of Thrones: Why George R.R. Martin Said No To A Season 8 Cameo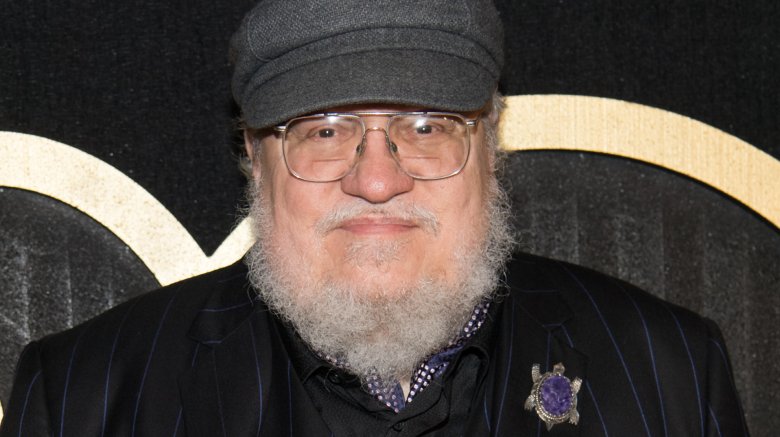 Getty Images
Winter has finally arrived in Westeros, but George R.R. Martin is staying far away — at least in front of the camera on the small screen, that is, as the Game of Thrones mastermind turned down an opportunity to make a cameo appearance on the eighth and final season of the fantasy epic. 
Martin revealed to Entertainment Weekly that Thrones showrunners David Benioff and Dan Weiss invited him to pop up on an episode of the concluding chapter, but he rejected the offer in order to fully commit himself to working on his forthcoming novel, The Winds of Winter, the sixth installment in his A Song of Ice and Fire series upon which the Game of Thrones television show is based. 
As Martin tells it, the stipulation of Benioff and Weiss' invitation that ultimately turned him away was travel. Filming a cameo appearance for Thrones season 8 would require him to jet off from his home in New Mexico all the way to Northern Ireland. Though intrigued by the idea of being included in the last season of the incredibly well-loved drama, and genuinely tempted to say yes and hop on a plane to the United Kingdom, Martin had to think in the long term and prioritize The Winds of Winter rather than focus on short-term fun with an impromptu trip to Belfast and a Game of Thrones season 8 cameo. 
"David and Dan invited me to a cameo in one of the final episodes, which I was tempted to do," Martin shared with EW. "But I didn't think just for the sake of a cameo I could take the time to return to Belfast."
Had Martin said yes, hit pause on The Winds of Winter, and headed to Northern Ireland to shoot his Thrones cameo, it would have granted him a full-circle moment. Some fans may not know that Martin actually filmed a cameo for the original Game of Thrones pilot. You know, the famously awful one that was so awful, it nearly ended the series before it even premiered on HBO and had to be reshot with several new actors? Yeah, that one. The reshoots saw Martin's cameo get scrapped, and he never filmed another appearance thereafter. 
"There was a cameo in the original pilot that was cut. I was a guest at Dany's wedding. But that was when she was played by Tamzin Merchant so all that footage got thrown out when we recast with Emilia Clarke," Martin explained. 
There's good and bad to Martin's decision not to shoot a cameo for the final season of Thrones — the good being it means that he put in extra work on the long-awaited Winds of Winter novel, and the bad being that, well, the guy who created the world of Game of Thrones never actually got to appear on the show during its eight-year run. Hopefully the upcoming final season of Game of Thrones, set to premiere on HBO on April 14, and Martin's sixth A Song of Ice and Fire novel (plus the seventh one, entitled A Dream of Spring) will be wonderful enough to make us forget about the series' distinct lack of a Martin on screen.