This Mega Star Is Rumored For The Lead Role In The Batman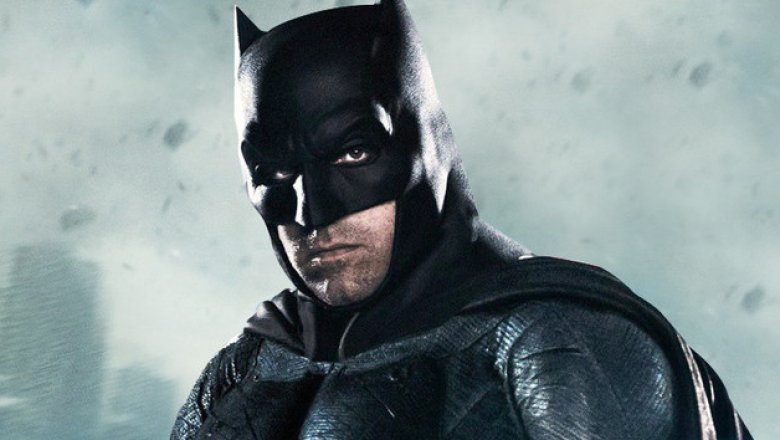 Even before Ben Affleck officially dropped out of his starring role as Bruce Wayne in director Matt Reeves' The Batman, rumors swirled around the production like storm clouds, crackling with lightning and booming with thunder that all suggested someone younger and more doe-eyed would take Affleck's place. When Affleck — originally set to write, direct, and star in The Batman before slowly stepping away from all three responsibilities – confirmed he wouldn't lead the new film, the grapevine bloomed with dozens of names believed to be contenders to replace Affleck. 
The latest actor reportedly being eyed for the lead in The Batman is a shocker. Various reports claim that Robert Pattinson of The Twilight Saga fame is in the running to become the new Dark Knight. 
British music journalism outlet New Musical Express (NME) covered the rumor, as did Comic Book Movie, Heroic Hollywood, and CBR. Even noted digital artist and Photoshop maestro BossLogic chimed in on the speculation, sharing that he's heard talk of Pattinson taking over for Affleck in The Batman and posting an edited photo imagining what the actor would look like as Bruce Wayne. 
"A choice that I never would have thought to try but been hearing some background chatter about Robert Pattinson being looked at, if the talks (source) are true then all of our predictions were wrong," BossLogic wrote on Twitter, adding a "shifty eyes" emoji and a grinning face emoji in the caption of the photo. "This might be your new Bruce  #thebatman #batman."
Many outlets have cited BossLogic as the presenter of the rumor, while others like Heroic Hollywood pointed to Revenge of the Fans editor-in-chief Mario Robles as the one who first mentioned Pattinson's name in connection to The Batman. 
During a recent episode of his YouTube show The Fanboy, Robles rattled off a list of rumored candidates for the lead role in Reeves' film — including Baby Driver actor Ansel Elgort, Bumblebee voice actor and The Maze Runner franchise lead Dylan O'Brien, Percy Jackson & the Olympians: The Lightning Thief star Logan Lerman, English actor Jack O'Connell, Game of Thrones stars Kit Harington and Richard Madden, To All the Boys I've Loved Before and Sierra Burgess Is a Loser lead Noah Centineo, Kick-Ass star Aaron-Taylor, On the Basis of Sex actor Armie Hammer, and, of course, Pattinson. (It's worth noting that Elgort, O'Brien, Lerman, and Centineo are apparently thought to be out of the running at this point, though the reasoning for that is unclear.)
Neither Reeves nor any of the higher-ups at Warner Bros. have commented on which actor will grab the Batman torch from Affleck and debut a brand-new, silver-screen iteration of the crime-fighting vigilante — and likely won't until the film is further along in the pre-production process. Warner Bros. currently has the film slated for a June 25, 2021 debut (over two and a half years from the time of this writing), so there isn't a ton of pressure for the studio to settle in on the perfect star to lead The Batman just yet. The creative team can take their merry time exploring all the options — of which there are apparently many — and testing all the actors we mentioned here before making a permanent casting decision. 
That said, Pattinson does seem to fit the Batman bill pretty perfectly. We know that The Batman will focus on a younger Bruce Wayne, and Pattinson being just 32 years old makes him a solid choice in that regard. Also, Warner Bros. is said to be searching high and low for a "familiar face" to star. Variety film reporter Justin Kroll relayed via Twitter on January 31, 2019, "Hearing studio wants a familiar face and Reeves has his certain age in mind and that age is very specific, like I said two names within 7 years of each other; 'Too young, too old.'" Having grown a great deal from his days as a sparkly, over-dramatic vampire in the Twilight movie series, Pattinson has become a household name and a powerful talent with his roles in movies like The Lost City of Z, High Life, Damsel, and Good Time. Clearly, Pattinson has both the youth and the name recognition Warner Bros. allegedly wants for The Batman. 
Even the mere rumor that Pattinson could maybe, possibly, potentially star in The Batman has divided fans. Some are eager and enthusiastic about the prospect, with one Twitter user arguing, "#RobertPattinson for #Batman. A perfect choice for a younger #BruceWayne. He got the looks of an eccentric Billionaire Playboy and undoubtedly the best bet to take the #DCCinematicUniverse to the NEXT level of awesomeness. It's a hopeful rumor till now but the talks are on!" Another wrote, "I'm all aboard the 'Robert Pattinson for Batman' hype train. Yes, Twilight was bad. But to overcome that with incredible performance after performance; and become someone who is respected as an actor in this industry is very impressive. This is his chance to show everyone." Others are, well, not so keen. 
The negative response could dissuade Pattinson from accepting the role if Reeves offers it to him, but those who are rallying behind him might offer the actor confidence to take on the gig should he actually have the chance to take it. Pattinson has come a long way from his days thirsting for human blood and glittering in the sunlight, and a role like Batman in a major DC Comics movie would be yet another opportunity to prove to the masses that he's a serious actor with serious skills.
For now, it's a waiting game to find out if the era of Robert Battinson is upon us.