Glass Scores $3.7 Million In Thursday Night Previews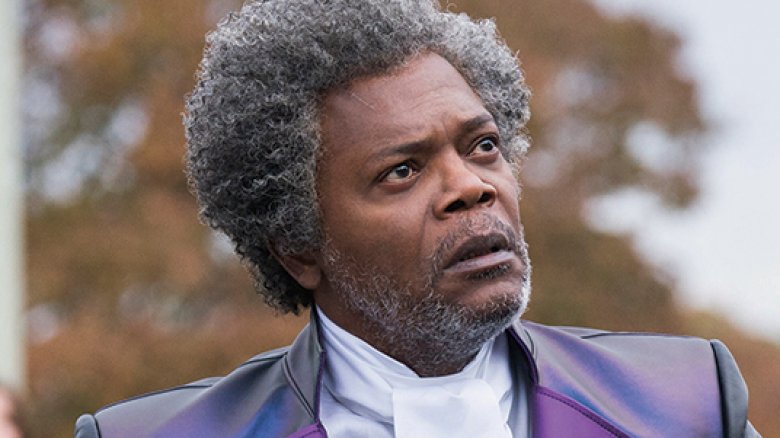 Glass has officially broken at the box office — and to a respectable, record-shattering Thursday night debut. 
Per Deadline, the M. Night Shyamalan-directed flick — a sequel to his 2000 film Unbreakable and his 2017 psychological thriller Split that brings together Samuel L. Jackson's Mr. Glass, Bruce Willis' David Dunn, and James McAvoy's Kevin Wendell Crumb — grossed $3.7 million across 3,200 domestic theaters on Thursday, January 17. 
Such a yield marks the highest Thursday opening for a Shyamalan film in history, seeing Glass push past The Last Airbender (which earned $3 million in 10 PM to 12 AM pre-release preview screenings in 2010) and well ahead of Split (which took home $2 million during its preview night). 
Industry analyst predict that if Glass maintains this traction, using this solid opening as a launchpad to a successful opening weekend, the film could end up earning anywhere between $57 million and $63 million in its first four days out. This would account for the $3.7 million already raked in, plus ticket tales from Saturday, January 19 and Sunday, January 20, plus revenue from Monday, January 21, the Martin Luther King Jr. Day holiday. Considering Glass has a relatively low budget of a reported $20 million, the entirety of which came from Shyamalan's own pockets, the movie is guaranteed to recoup its costs of production and turn a profit before it closes its one-week frame. 
Not only has Glass beaten the record for best Thursday opening amongst Shyamalan's films, it has also trumped Split in Fandango advance ticket sales. Should it end up earning as much as insiders predict it will, Glass will easily surpass Split's debut weekend gross of $40 million. 
Hearing that Glass is already performing well at the box office and is tracking for a sizable debut is fantastic following the harsh reviews critics issued when studio Universal Pictures lifted the embargo earlier in the month. David Ehrlich, senior film critic at IndieWire, roasted Glass as Shyamalan's "biggest disappointment of his career," writing in his review, "This was supposed to be Shyamalan's greatest triumph — the coup de grâce of the long comeback saga that he's been living for most of the 21st century ... Glass is poised to be the film that silences the doubters once and for all, and permanently re-establishes Shyamalan as a major creative force. Instead, this lugubrious slog only sharpens the feeling that he's too raw and reactionary for his own good."
Plenty more agreed — like Forbes' Scott Mendelsohn, who argued, "Glass is a shattering disappointment and a monumental artistic misfire from one of my favorite filmmakers. It is, at least, a testament to my belief that Unbreakable needed no sequel. If that majestic superhero origin-as-mid-life-crisis drama was too early to cash in on the zeitgeist (which is, to be fair, part of what made it stand out all of these years), then this continuation is (at best) a decade too late. It adds little of value to its predecessors, offers nothing in terms of in-the-now commentary on its genre and actively pollutes the carefully constructed mythology." 
Fans, on the other hand, are apparently digging Glass. An impressive 79 percent of moviegoers registered on Rotten Tomatoes have given the film a positive review, so hey, it's not all bad. And when all is said and done, box office figures and fan response often mean more than critical reviews. 
Form your own opinion on Glass by catching it in theaters now.