Where Is Pedro From Napoleon Dynamite Now?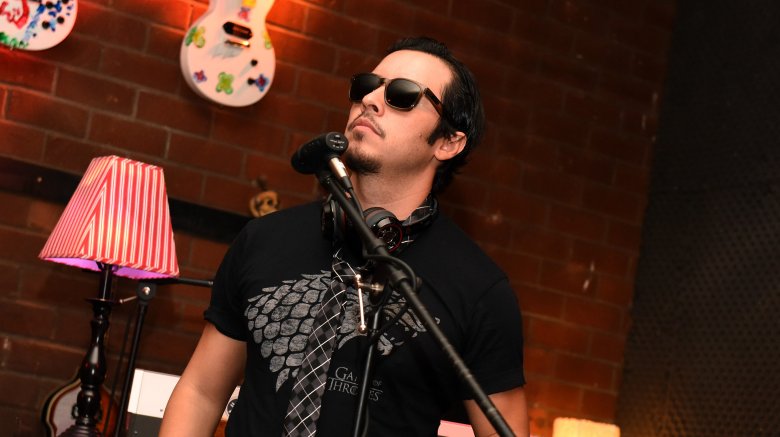 Getty Images
Back in 2004, Napoleon Dynamite exploded onto popular culture like a deadpan, tetherball-playing, badly-permed grenade. Though Jon Heder was front and center in the title role, there was perhaps nothing more emblematic of the movie's success than Efren Ramirez's performance as Pedro Sanchez, the most unlikely possible candidate for school president. He rocked a bolo tie, dad jeans, and an unshakably calm demeanor all the way to pop dominance — VOTE FOR PEDRO was emblazoned on every other t-shirt, could be spotted in the background of a thousand fledgling viral videos, and served as the basis for an untold number of copycat campaigns in schools across the world. 
But how well do you know the man who brought Pedro to life? It turns out that nowadays, he's living exactly the way he wants to: as an actor, author, motivational speaker, and off-road adventurer extraordinaire. Let's take a look at where his many skills have taken him.
DJing and hosting musical events
Ramirez wears many hats, but it seems that DJ is among his favorite. He has traveled the globe in this capacity, performing at private parties, festivals, and public gathering. A cursory online search will reveal hundreds of pictures, videos, and testimonies to his prowess as a DJ and entertainer. His repertoire is wide and varied, including everything from frothy disco favorites to grinding electronica. 
Believe it or not, his career in music actually predates his one in film. Nocturnal Rampage, a collective of musicians he co-founded, began in 2000 and has a long and wild history of throwing raves and parties based in Austin, TX. More than a few of his original mixes are available on his own YouTube channel, and are worth anyone's time, fan and Napoleon newbie alike. He's often not content to just spin records, however — he's been known to dance to them in the moment as well.
Being a traditional musician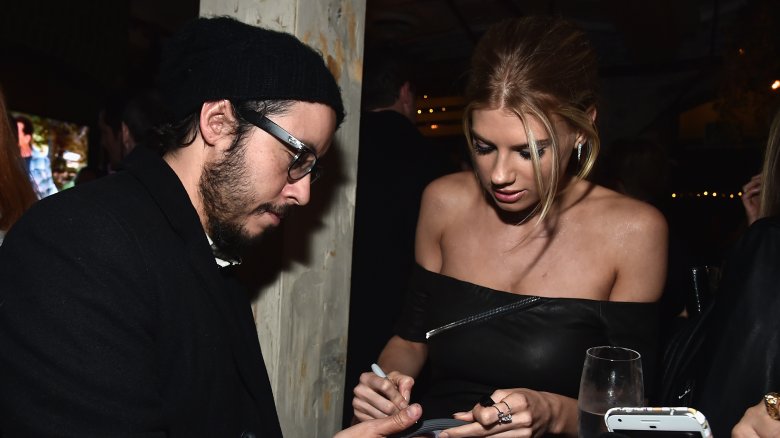 Getty Images
Ramirez isn't just a devotee of digital sound, however — he's accomplished in more than a few traditional instruments as well. Though he's been known to play the violin and use his voice for everything from rock ballads to rap, he's perhaps best known as an absolute phenom on the harmonica and is eager to bust it out for an impromptu jam session. From breaking out the blues at the Sundance Film Festival to wowing students at high schools he's visited as a traveling artist, he's ready to throw down the musical gauntlet wherever he goes. 
As he started on stage early, appearing in such early '90s gems as Kazaam and Tammy and the T-Rex, it's no surprise he's so comfortable performing in a variety of mediums. His mother has had more than a bit of a hand in that, putting him in performing arts classes from a very young age — a practice he continued in order to expand his social life. And with the harmonica being such a portable instrument, he's ready to turn anywhere and everywhere into a stage worthy of his talents.
Voice acting in animation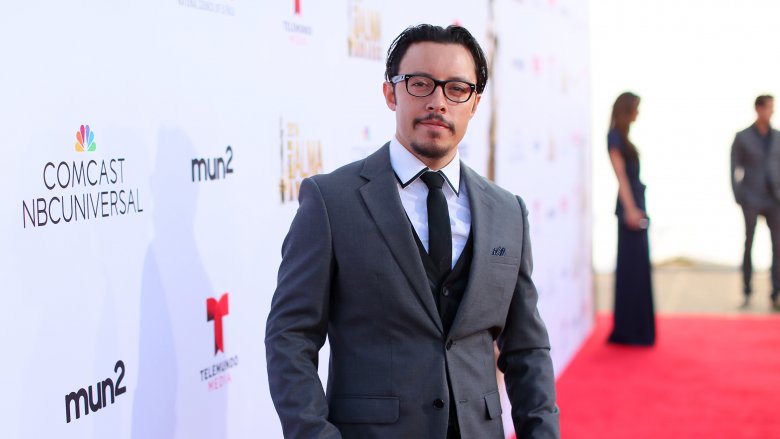 Getty Images
Though he might be most famous as a live-action actor, Ramirez has spent years appearing in a wide variety of animated programs and features. Most recently, he starred as Ruiz Gonzalez, the eldest son of the Gonzalez family in the Seth MacFarlance-produced comedy Bordertown. This wasn't his first time working with MacFarlane, however, as he also appeared as Paco in one episode of American Dad!. 
Though most of his voice work has been confined to the raunchier world of adult-oriented animation, he's been part of productions aimed at children as well. Most prominently, he portrayed El Cucharon in El Tigre: The Adventures of Manny Rivera, a 2007 Nickelodeon series following the adventures of a 13-year-old superhero in a fictional Mexican city. Despite El Cucharon being a fairly small-time player in the scope of the show, his appearance is memorable — he is a reformed supervillain with the power to control spoons. Appropriately, his redemption arc brought him to culinary school, and became an accomplished chef.
Working in independent film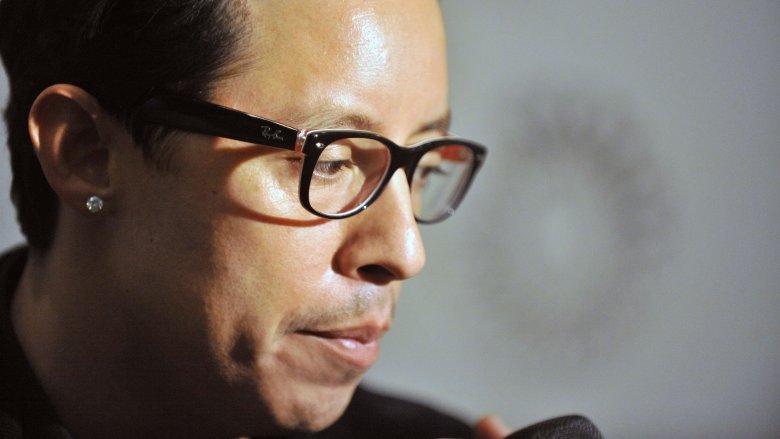 Getty Images
It's hard to remember nowadays how unlikely a hit Napoleon Dynamite was. An oddly deadpan protagonist with a hairstyle at least twenty years out of date? Jokes centered around Jamiroquai, obscure tiger-lion hybrids, and tater tots? It's a movie that could only have come out of the independent film scene — undeniably fresh without visible effort, perfectly bizarre without feeling calculated, and indefinably addictive. It's no surprise, then, that Ramirez has kept at least one foot in the world of indie movies at all times. 
Since his turn as Pedro — and if you weren't around for it, those Vote For Pedro shirts really were everywhere — he's starred in everything from short films like "Tomorrow's Yesterday" to searing biopics like Endgame. He's not too proud to show up in some good, old-fashioned popcorn blockbusters either, though, adding action thriller Crank and goofy comedy Employee of the Month to his filmography. He's an actor who keeps his eyes on the stars without ever forgetting where he came from.
Appearing on reality TV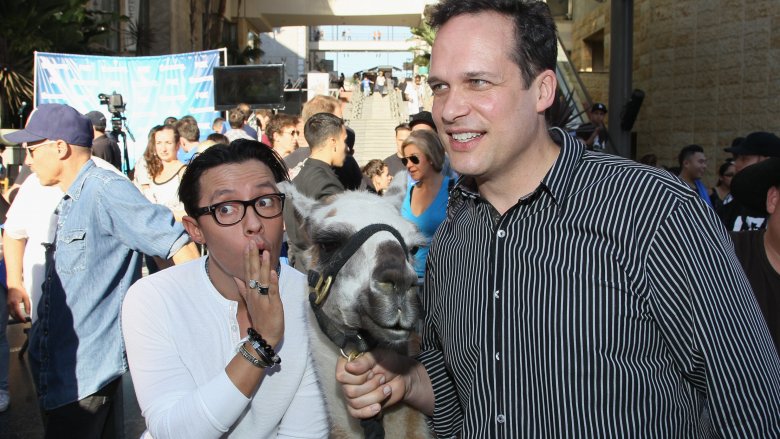 Getty Images
An actor in this day and age often finds it advantageous to diversify their audience. It's not enough to appeal to only the rarefied indie connoisseur, the excitable fanboy, or the swooning romcom fiend. Nor is it enough to stick to only one screen, large or small — especially with the growing prestige of channels like HBO and Showtime, there's no shame in television any longer. Yet even within the small sphere of television, to stick to one genre or format isn't enough. 
Ramirez, having conquered indie film, action beat-em-ups, HBO, animation, and more, has also dabbled in reality TV, and appeared to have had great fun doing it. His most notable appearance was as a judge on cycle eight of America's Next Top Model alongside Sister Sister star Tia Mowry, to foster and assess the contestants' performances during an acting challenge. Appropriately enough, the episode was entitled "The Girl Who Impresses Pedro."
Doing cameos in other media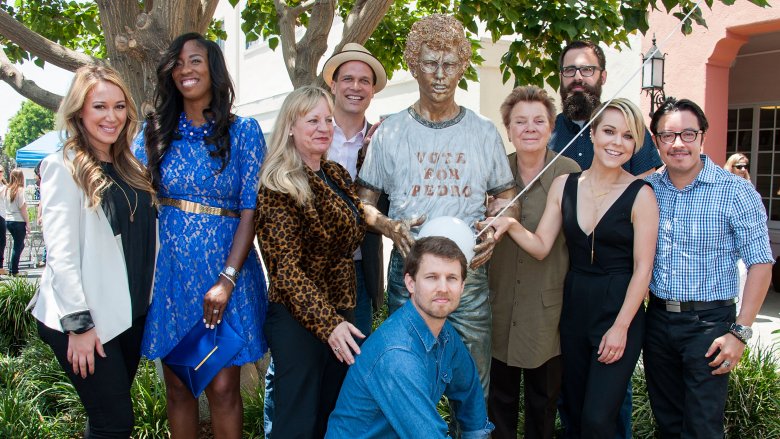 Getty Images
Stars whose breakout roles come to define them are faced with a frustrating, almost Faustian bargain. They finally gain the fame, marketability, and money that a healthy acting career necessitates — especially in an increasingly plugged-in world — but they risk being typecast for the rest of their careers. Some actors, however, embrace their signature role, and even learn to laugh about it. Ramirez has very much taken the latter tack, appearing as Pedro Sanchez (or at least wearing the iconic shirt) across just about every medium and genre. 
His most notable appearance is simultaneously his most lowkey: playing himself in Kesha's "Sleazy Remix 2.0 Get Sleazier"  music video. He appears in the monochromatic piece as himself, dressed down in Pedro's signature flannel and jeans (with, it must be said, more stylishly pushed-back hair) lip-syncing to Andre 3000 in a crowded produce market. It's a subtle cameo, with no obvious callbacks or visual cues — nothing, really, beyond his face and a nod to the character's stiff fashion sense. Noticing it, as opposed to a more overt reference, feels a little more like an earned victory for the ardent Napoleon fan.
Becoming a producer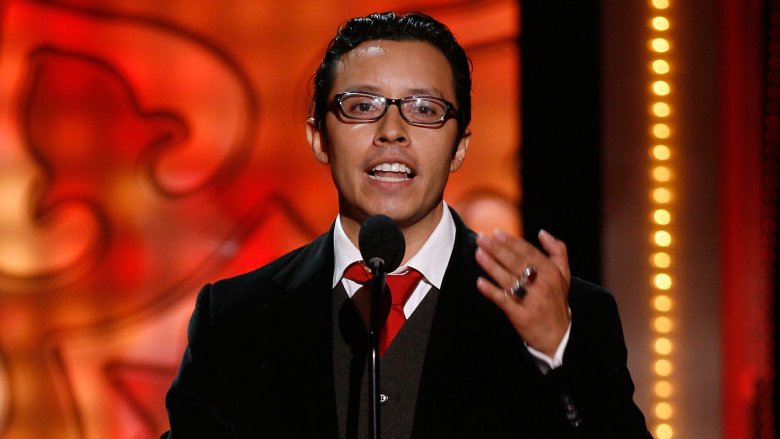 Getty Images
Ramirez isn't content to sit on the sidelines of his career, nor to rest on his laurels in only one type of job. In 2006's Employee of the Month, he played a limp-spined "box boy." He followed that up with a role in 2012's Casa de mi Padre, a ludicrously over-the-top parody of Latin soap operas. Then, he was a revenge-minded janitor in 2016's Middle School: The Worst Years of My Life. All of this, however, stands in contrast to his boldest move yet: founding his own production company. 
Powerhouse Pictures Entertainment, a joint project with Chris Barrett, a director, producer, author and speaker. A company that aims to create across various platforms and media, Powerhouse is currently in post-production on After School, a documentary exploring the story of Debra Lafave, an American teacher who was arrested in 2005 for lewd and lascivious battery of one of her 14-year-old students. This doesn't just reveal Ramirez's interest in being behind the camera as well as in front of it, but his desire to plumb the depths of filmmaking's expositional possibilities.
Becoming an author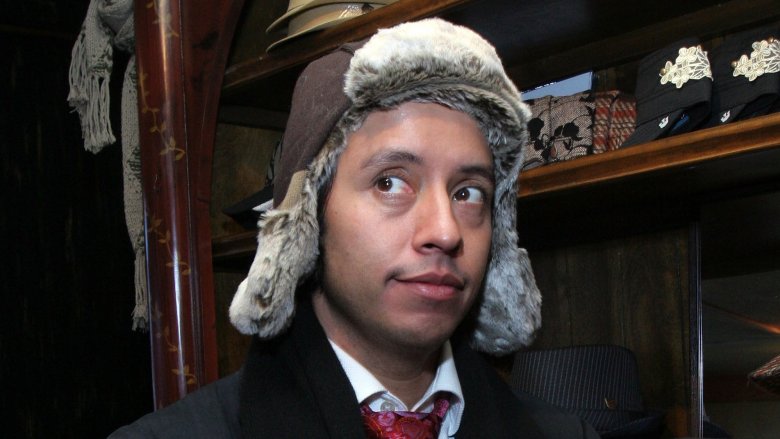 Getty Images
Powerhouse already has one big success under its belt, and it isn't even in movies.  On June 10, 2008, Ramirez and Barrett published Direct Your Own Life: How To Be a Star in Any Field You Choose, a self-help guide to mastering one's own goals. In it, Ramirez and Barrett detail their own odd paths to success — Ramirez as a struggling actor who caught the oddest big break possible, and Barrett's journey getting catapulted to notoriety for being the world's first "corporate-sponsored" college student. 
As they explain in the book's introduction, their long and winding paths collided at the Sundance Film Festival, where Ramirez had traveled to promote the then-unknown Napoleon Dynamite and Barrett attended as part of the 2003 documentary The Corporation. They could never have planned for the success they experienced — as Ramirez reveals inside, he turned down a small part in an unnamed but allegedly much more high-profile production to have a starring role in Napoleon — but it came nonetheless. They attempt, then, to help readers harness their own unique talents and put them towards their own passions, no matter how singular, or even downright odd, they might be. It's a book that only could have been written by two guys with utterly impossible life paths, eager to share what they call their "collection of battle stories, advice, and hands-on steps."
Collecting cars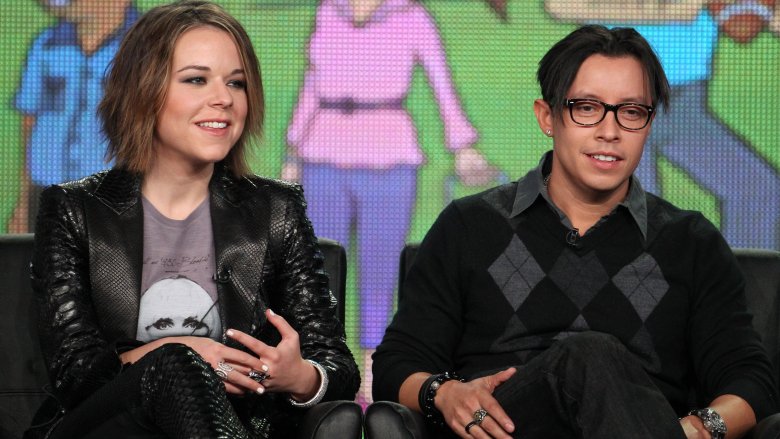 Getty Images
Name an actor who's gained any ounce of fame, and you'll name a collector of some sort. Guillermo del Toro has a house full of horror paraphernalia. Nic Cage is so devoted to Superman that he named his son after the Man of Steel. Efren Ramirez is devoted to cars — so much so that it long predates his fame. 
In an interview with Motor Trend, he describes his interest and participation in the California racing scene, from the desert to the freeways. He started with a "Frankenstein car," one bequeathed to him by an older brother that contained more pieces from other cars than its original body. Though it wasn't much to look at (and, as he goes on to detail, did not last long under his inexperienced care), it was the first of what became a vast collection. He goes on to note that his love of speed doesn't just confine itself to cars. He loves to throw his mountain bike in the trunk and take it to a place where he can cycle freely.
Spending time with family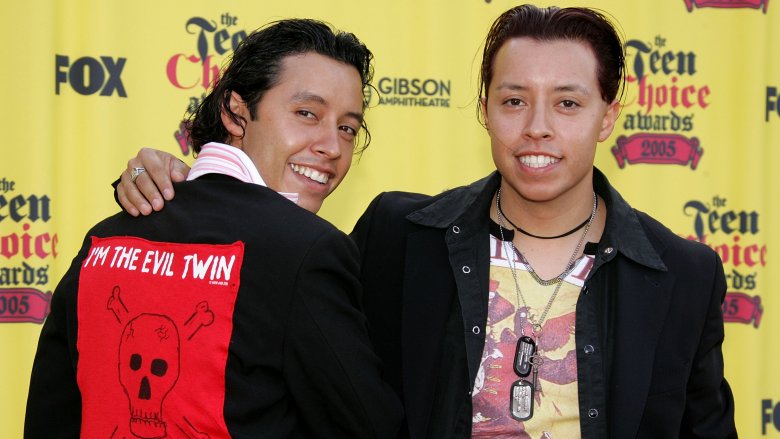 Getty Images
Beyond fame, beyond fortune, and beyond the hangers-on that'll hop off the bandwagon as soon as it shows signs of slowing down, the denizens of Hollywood have their families. Ramirez has endured some turbulence on this account — perhaps one of the best-known headlines of his career, apart from his role as Pedro Sanchez, was the altercation between him and his identical twin brother, who had been posing as the character without his permission. A lawsuit ensued, wherein Ramirez's brother paid him millions in restitution and promised to never appear in public as Pedro Sanchez again. 
But things appear to have quieted down for Ramirez since then, and his bond with his family is tighter than ever. To thank his parents for their undying support of his dreams, he bought them a house with his Napoleon paycheck. Nowadays, he loves to kick back with his brothers across the country, exploring the great outdoors by boat, bike, and car. "My next endeavor is to go to the Grand Canyon with my brothers and go white water rafting," he told Motor Trend when asked of his dreams for the future. "Eddie gets car sick so he'll probably drive his Mustang."