Minecraft Movie Scores Peter Sollett As Director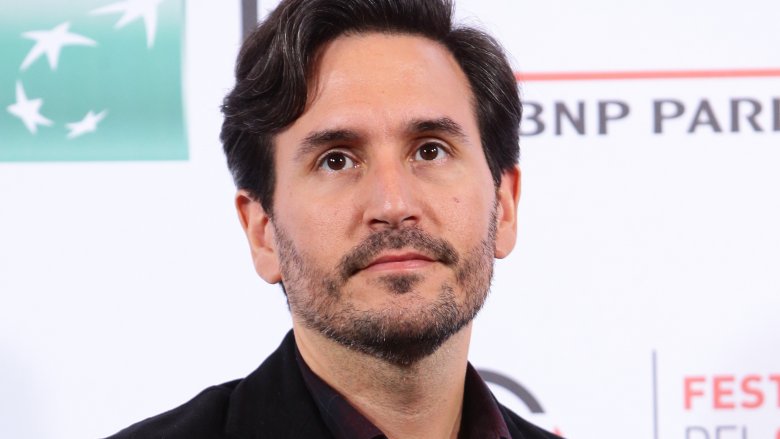 Getty Images
Warner Bros. is working hard to set up a solid foundation for its long-gestating Minecraft film — and on Friday, the studio placed a brand-new brick. 
Per Variety, Warner Bros. has tapped Peter Sollett as the director and writer of its forthcoming video game movie Minecraft.
Known for helming the breakout drama film Raising Victor Vargas, the adorable romance pic Nick and Norah's Infinite Playlist, and the Julianne Moore-Ellen Page romantic two-hander Freeheld, Sollett replaces It's Always Sunny in Philadelphia actor Rob McElhenney as both director and writer. 
McElhenney first boarded Minecraft as its director in July 2015, remaining attached to the project until August 2018, when he stepped down from his creative posts. This move threw the film, which translates the incredibly successful sandbox video game created by programmer Markus "Notch" Persson for the silver screen, into freefall; Warner Bros. stripped Minecraft of its planned May 25, 2019 release date when McElhenney walked away. With no one at the helm, the film clearly couldn't be completed until someone else rose to the occasion and filled McElhenney's shoes — and we now know Sollett will be the one to do just that. 
Variety didn't indicate whether Sollett will completely re-write the current script, which McElhenney co-wrote with Wonder Woman scribe Jason Fuchs, or if he will simply do revisions and come up with an updated draft. What the outlet did share, however, was a log-line for the film: "The story follows a teenage girl and her unlikely group of adventurers who, after the malevolent Ender Dragon sets out on a path of destruction, must save their beautiful, blocky Overworld." 
This seems to align with what Minecraft film producer Roy Lee said of the project in February 2016, describing it as having "the feel of what the live-action version of a Minecraft experience" would be. Lee also teased that Warner Bros. is eyeing for Minecraft "the same target audience as Jurassic World," which appears true given that the main character is a teenage girl. Of course, with those comments coming almost three years ago now and with multiple drop-outs and step-ups affecting the creative roster, the approach to Minecraft could have changed since then. 
Additionally The Office star Steve Carell was, at one point, circling a lead role in Minecraft, though we haven't heard anything concrete in that regard since the original reports surfaced in November 2016.
The studio is said to be confident in Minecraft, even after all the bumps on the road to production and the years it's spent stuck in development hell, and still recognizes the IP as having global reach and one that carries the potential to become a full-fledged film franchise. Whether that will actually happen is up in the air — and is dependent on a few things: 1) whether Minecraft actually gets behind cameras; 2) if the film has enough pull to perform well at the box office when it does launch, considering that most kids these days are more into games like Fortnite and Overwatch than they are into Minecraft; and 3) whether the studio could even secure a solid creative team to create a second and third movie in the future.
There's much to chew on with this recent development in the Minecraft film's history, but since Warner Bros. isn't offering a whole lot of details on the project, we'll simply have to be comfortable not knowing all the specifics for the time being.