Oscars 2019: Ceremony Will Reportedly Go Without A Host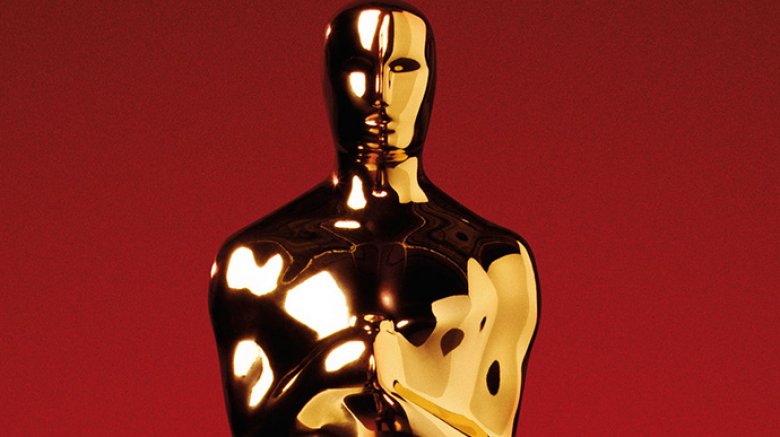 This year's Oscars just might make history — for a not-so-awesome reason. 
The impending 91st Annual Academy Awards won't break ground for implementing a brand-new dress code, introducing a never-before-featured category, or including a charm of hummingbirds flanking either side of the presentation stage, flittering delicately as each winner ascends the steps to claim their long-sought-after statues. No, nothing of the sort will happen at the 2019 Oscars, but according to a recent report published by Variety, the ceremony may still do something quite radical, something it hasn't done in over 30 years: go without a host.
Sources with "inside knowledge of the plans" for the 2019 Oscars have noted that the Academy of Motion Picture Arts and Sciences doesn't intend to select a host to lead the ceremony. Unless the Academy changes its mind, which doesn't seem likely given that the ceremony is only six weeks away as of this writing, this year's Oscars will be hostless. 
An unnamed individual "involved with the show" relayed to Variety that the Oscars will instead move forward with a number of A-list actors presenting a variety of themed segments, shaping the evening into an event to remember. Show producers are reportedly planning "a broadcast that will focus on starry skits and play up a high-profile year for music in film, thanks to likely nominees Lady Gaga, Dolly Parton, and Kendrick Lamar." These sketches will, one can assume, riff off music-driven films including Bohemian Rhapsody and A Star Is Born, as well as top contenders for nominations like Mary Poppins Returns, Vice, The Favourite, and (fingers crossed here) Black Panther. 
This news follows after planned 2019 Oscars host Kevin Hart confirmed on Wednesday morning that he definitely wouldn't be hosting. There was a great deal of back-and-forth between Hart and the Academy over whether he would actually take the stage, sparked by Hart's refusal to apologize for homophobic remarks he had made in the past. As an example, Hart stated during his 2010 comedy special Kevin Hart: Laugh at My Pain, "One of my biggest fears is my son growing up and being gay. That's a fear. Keep in mind, I'm not homophobic. ... Be happy. Do what you want to do. But me, as a heterosexual male, if I can prevent my son from being gay, I will" (via Us Weekly). And once on social media, the actor-comedian tweeted, "Yo if my son comes home & try's 2 play with my daughters doll house I'm going 2 break it over his head & say n my voice 'stop that's gay.'"
Faced with the option to express regret over the things he had said in the past and keep his hosting gig or turn his cheek and walk away from the opportunity to lead the biggest night in film, Hart chose the latter, claiming that he had already apologized before. 
"Stop looking for reasons to be negative...Stop searching for reasons to be angry....I swear I wish you guys could see/feel/understand the mental place that I am in. I am truly happy people....there is nothing that you can do to change that...NOTHING. I work hard on a daily basis to spread positivity to all....with that being said. If u want to search my history or past and anger yourselves with what u find that is fine with me. I'm almost 40 years old and I'm in love with the man that I am becoming. You LIVE and YOU LEARN & YOU GROW & YOU MATURE," Hart wrote on Instagram on December 6. "I live to Love....Please take your negative energy and put it into something constructive. Please....What's understood should never have to be said. I LOVE EVERYBODY.....ONCE AGAIN EVERYBODY. If you choose to not believe me then that's on you....Have a beautiful day."
The following day, Hart took to Twitter to formally step down down as host. 
"I have made the choice to step down from hosting this year's Oscar's....this is because I do not want to be a distraction on a night that should be celebrated by so many amazing talented artists. I sincerely apologize to the LGBTQ community for my insensitive words from my past," Hart tweeted. He added, "I'm sorry that I hurt people.. I am evolving and want to continue to do so. My goal is to bring people together not tear us apart.  Much love & appreciation to the Academy.  I hope we can meet again."
Hart had a solid chance at redemption — and returning to host the Oscars — when the Academy was reportedly "considering welcoming Hart back if he had used the opportunity in an interview with Ellen DeGeneres to demonstrate contrition for his anti-gay jokes and recommit to hosting the show." Unfortunately, the interview didn't go as the Academy hoped it would. 
As Nicki Swift detailed, Hart told DeGeneres during the mid-December sit-down, "I know I don't have a homophobic bone in my body. I know that I've addressed it. I know that I've apologized ... I don't want to have to have this conversation anymore, because I know who I am. I'm not that guy."
DeGeneres revealed that she contacted members of the Academy to vouch for Hart, telling him that they had said, "Oh my God, we want him to host! We feel like that maybe he misunderstood or it was handled wrong. Maybe we said the wrong thing but we want him to host. Whatever we can do we would be thrilled. And he should host the Oscars." 
She then doubled down on defending Hart, calling those who criticized his behavior "haters" when she stated in part, "As a gay person, I am sensitive to all of that. You've already expressed that it's not being educated on the subject, not realizing how dangerous those words are, not realizing how many kids are killed for being gay or beaten up every day ... You have grown, you have apologized, you are apologizing again right now. You've done it. Don't let those people win — host the Oscars."
Hart has since appeared apologetic over everything that has gone down recently and for his past comments. However, it doesn't seem he or the Academy will walk back their respective decisions. 
Without a host (or hosts) to hold down the proverbial fort and keep the night from straight-up stinking, the 2019 Oscars will either be a surprising hit or a messy miss. Sure, there are a number of talented stars who can get up on stage and show us what they've got, flexing their ceremony-hosting muscles in skits and song-and-dance numbers, but the whole evening could go spectacularly wrong with just a few misfires. Let's not forget what happened the last time the Oscars didn't have a host: In 1989, the night kicked off with Rob Lowe serenading actress Eileen Bowman (who was dressed as Snow White) during an infamously disastrous opening number that went on for 11 minutes straight.