Meet Alden Ehrenreich, Hollywood's New Han Solo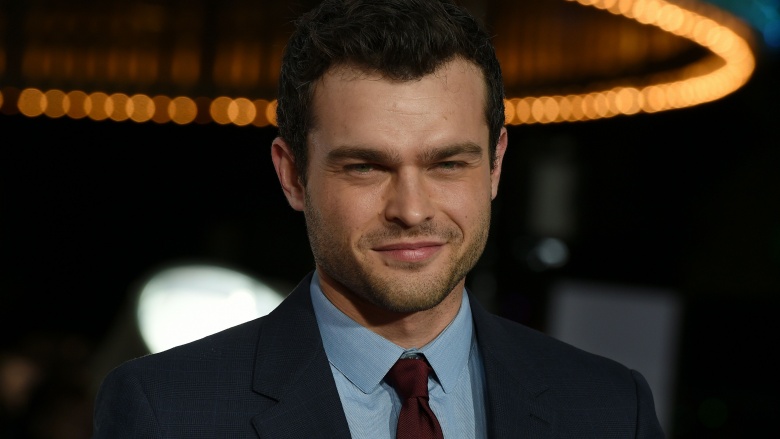 Getty Images
In May 2016, Deadline confirmed that actor Alden Ehrenreich has been cast to play young Han Solo in an upcoming Star Wars spinoff, taking over the role that made Harrison Ford an icon 40 years ago. The film will reportedly chronicle Solo's life prior to the events in the original Star Wars movies, according to reports. But just who is this dude? And what made him special enough to potentially become the next Harrison Ford? Here's what we know.
Discovered by Spielberg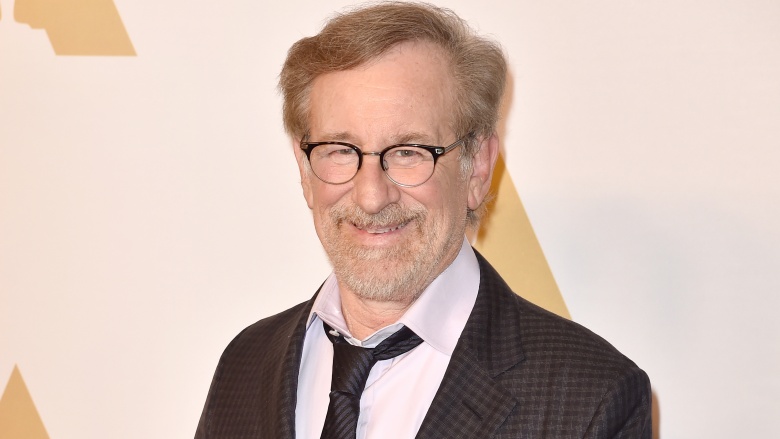 Getty Images
According to Rolling Stone, Ehrenreich first caught the eye of Steven Spielberg at the age of 14, all thanks to a video he starred in that played at a friend's Bat Mitzvah. So the story goes, Spielberg was in the audience and happened to like what he saw. Ehrenreich, meanwhile, isn't as fond of the video:
"It's a piece of s***. It's a video that this girl asked us to do. I mean, there wasn't a script: We would go and just film whatever made us laugh. I'm this 14-year-old, skinny little kid with long hair. I break into her house, try on her clothes and make up a song. All of this is just us literally taking a camera and going like, 'Okay, ha ha, do this.' We showed it to our parents—'We're gonna play this at her bat mitzvah!'—and they were like, 'You look like an idiot in this. I don't think you should really do that.' We didn't care."
Spielberg later helped coordinate a meeting between Ehrenreich and the casting director for DreamWorks, according to the New York Times. Memo to all aspiring actors out there: never listen to your parents.
NYU Dropout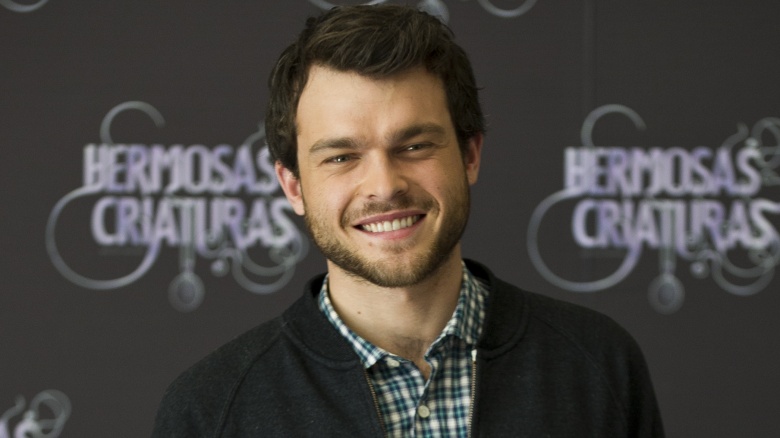 Getty Images
In a 2016 profile, the New York Times reported that Ehrenreich spent "a few years" studying at New York University before he dropped out in 2011. By then, he said he knew he was ready to become an actor. "I just had a feeling of 'I know what I want to do, and I want to start doing it again," he told the Times.
Impressive Resume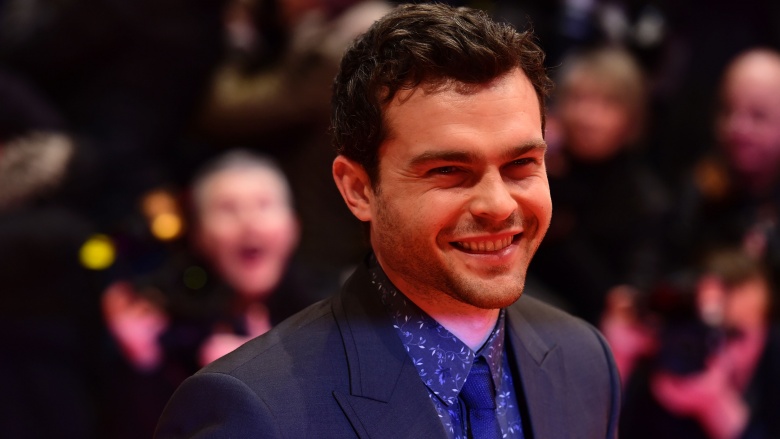 Getty Images
Ehrenreich made his feature-film debut in the little-seen 2009 movie Tetro. Its director: none other than Godfather icon Francis Ford Coppola. "If I tried to somehow wrap my head around the fact that Francis Ford Coppola directed my first movie, there's never a slot into which that ever fits in your mind," he told Rolling Stone.
From there, he landed roles in Woody Allen's Oscar-winning dramedy Blue Jasmine and Warren Beatty's long-awaited Howard Hughes biopic. Not long after, Ehrenreich made headlines for his scene-stealing performance in the Coen brothers' Hail, Caesar! Ehrenreich's performance was so buzz-worthy, the studio dedicated an entire teaser-trailer to his character's now-famous showdown with Ralph Fiennes.
Hollywood loves him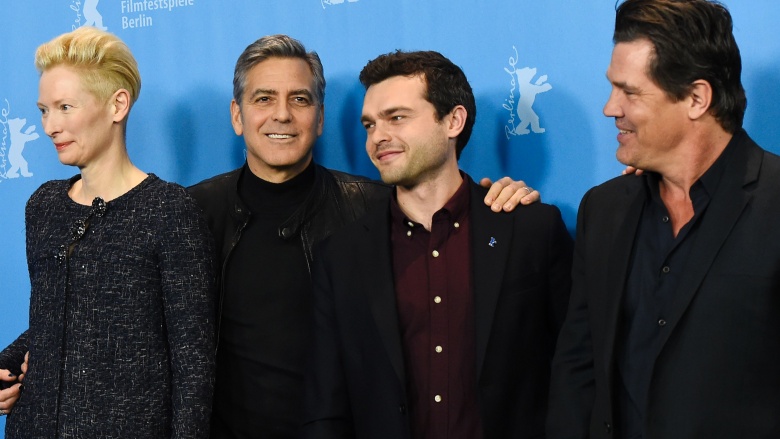 Getty Images
Much of the Times' profile of Ehrenreich offered high praise for the actor, including some from his Hail, Caesar! co-star, George Clooney. "Alden is the kind of actor that steals every scene he's in," Clooney said. "It's so much fun to watch how hard he works and how effortless it seems." Warren Beatty also showered Ehrenreich with praise, specifically his "unusual combination of sensitivity and intelligence and humor."
And then there was Fred Roos, who the Times said has worked with Francis Ford Coppola since the days of The Godfather. "I think he can be a real star," he said. "You will build movies around him. I think he's talented enough to bring off anything. One of my oldest friends in the business, who's a movie star that never fit any mold, is Jack Nicholson. Alden kind of has the Jack personality from the get-go." Talk about setting the bar high.
He had to fight for 'Hail, Caesar!'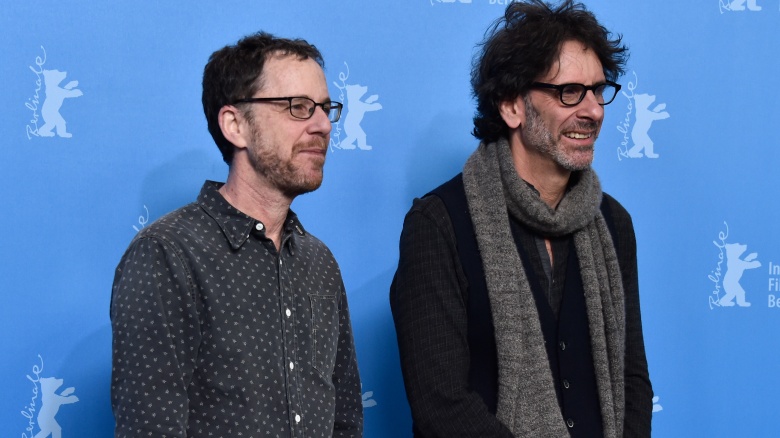 Getty Images
Despite all of the endorsements, Ehrenreich recalled to Rolling Stone some of the many challenges he faced when auditioning for Hail, Caesar! He said:
"I don't think the Coen brothers had any idea of who I was. My agent sent me the script, and I read it and just loved it. I asked if I could audition, and we were told that I really wasn't right for the part. So, we just asked again, and [the Coens' people] said, 'You can make a tape.' And then I asked again if I could come in, and they said okay. I went and read for the casting director, and then she had me come back and read for the Coens twice."
He Beat 2,500 actors to play Han Solo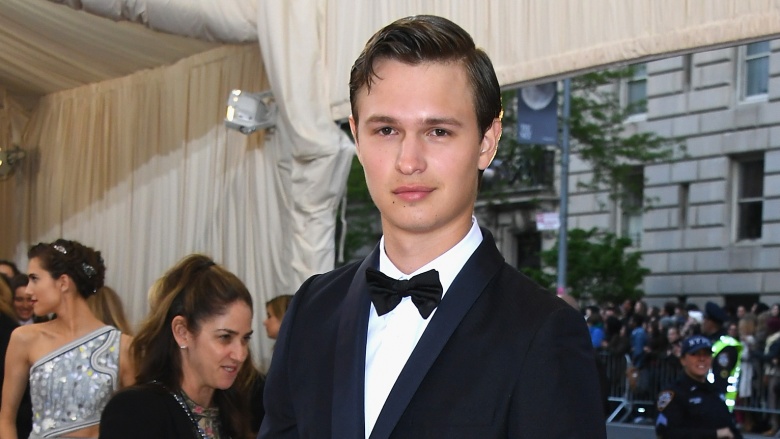 Getty Images
Given The Force Awakens' record-breaking success, it should come as no surprise that Lucasfilm spent months trying to find the right actor to play young Han Solo in its franchise spin-off. According to a 2015 report from The Hollywood Reporter, Disney reportedly saw upwards of 2,500 actors for the part, including Dave Franco, Miles Teller, and Mr. Robot star Rami Malek. Variety later reported that the list had been narrowed down to about a dozen actors. At the time, names like Ansel Elgort, Scott Eastwood, and Logan Lerman were added to the list. By March, the Hollywood Reporter said the list had shrunk further to about three actors who actually did screen tests for Disney. On the list: Jack Reynor; Taron Egerton; and, of course, Ehrenreich.
Still adjusting to fame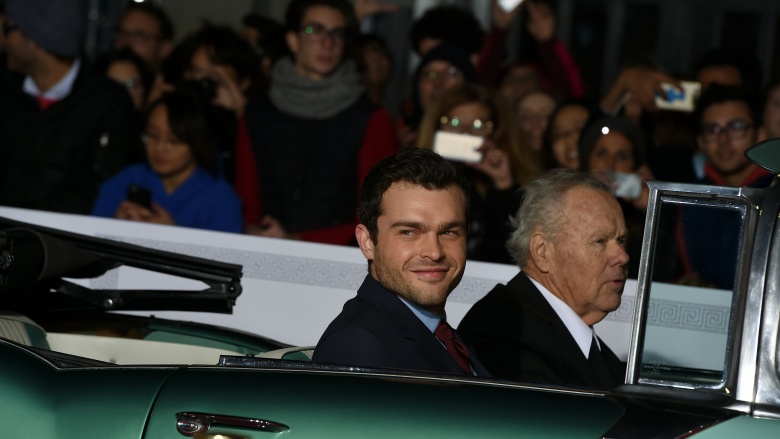 Getty Images
According to the New York Times, Ehrenreich spends most of his days reading and scripts in a one-room office, described as "bare but for a cheap desk and two office chairs, an AM/FM radio and a college-dorm mini fridge plugged into one wall." He also claims he still walks to work and that the paparazzi have yet to catch on. "Things changed a little bit, maybe, professionally, but I'm learning how much you are always ignorant of what the life of something is outside of it. It starts from zero every time. Every time you finish, you're unemployed."
Ehrenreich also expanded on his brushes with fame to Rolling Stone, admitting, "I've been in movies where so much of the conversation was about, 'Well, after this movie, you're gonna be the biggest movie star. I sort of have learned that you never really can predict any of that."
"People will know who I am at the party tonight and at the premiere ..." he continued, referring to Hail, Caesar!. "But I could drive right now to the building next door and no one knows who I am. That's kind of nice." Of course, once he stars as Solo, chances are good all of that's going to change for good.