That's What's Up: Why Breath of the Wild is the best open-world game ever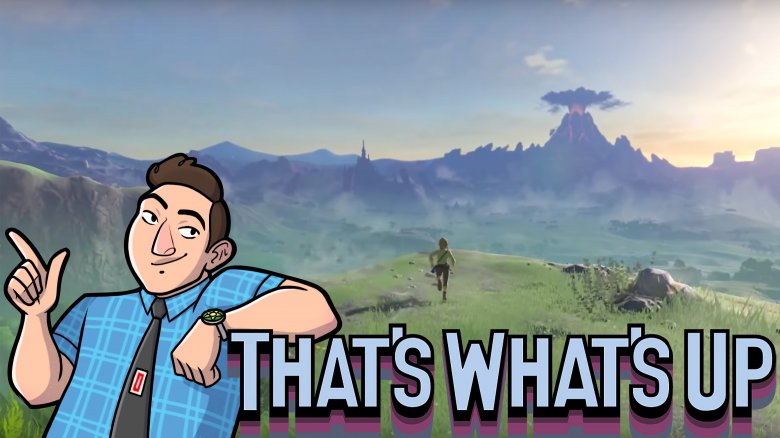 Each week, comic book writer Chris Sims answers the burning questions you have about the world of comics and pop culture: what's up with that? If you'd like to ask Chris a question, please send it to @theisb on Twitter with the hashtag #WhatsUpChris, or email it to staff@looper.com with the subject line "That's What's Up."
Q: I saw you mention that Breath of the Wild was your favorite game of the past few years. Is it really that great? — via email
The Legend of Zelda: Breath of the Wild isn't just my favorite recent game. It might actually be my favorite game of all time. That's no mean feat, considering that the two major contenders that it had to dethrone for that title are Castlevania: Symphony of the Night, arguably the single best example of my favorite genre, the Metroidvania, and Saints Row the Third, a game that starts out as a more over-the-top version of Grand Theft Auto and then works its way to the point that Burt Reynolds shows up and asks you to kill a horde of zombies. Given that those two games represent a perfect cross-section of the stuff I'm into, that's are some pretty stiff competition.
Breath of the Wild doesn't have a single mention of Burt Reynolds and sadly, Dracula is completely absent, but it's fair to say that it makes up for those with… well, with everything. The storytelling, the theming, the sheer scope of it, and the way it was built around the simple act of climbing, it all comes together for a staggering experience. I actually think that it might've ruined every other open-world game for me — partly because it fixes the one big problem at the core of their stories.