Boogie Nights, Deadwood Actor Ricky Jay Dies At 72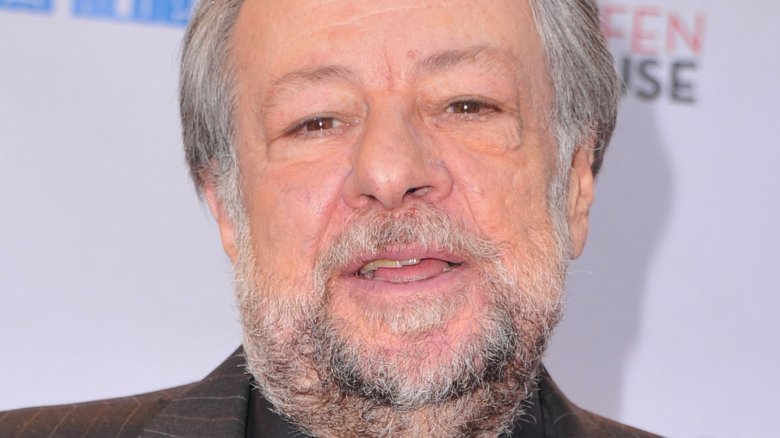 Getty Images
Ricky Jay — a magician, writer, and actor known for his roles in Paul Thomas Anderson's film Boogie Nights and on the HBO television series Deadwood — has died, CNN confirms. 
Ray's longtime manager Winston Simone relayed to the outlet that Jay passed away from natural causes in his home in Los Angeles, California on Saturday, November 24. He was 72 years old.
"He was an American treasure. We will never see the likes of this magnificent entertainer again," said Simone in a statement. 
Jay gained immense notoriety as a magician, earning praise for his supreme skill and understanding of the history of magic. Actor and fellow magician Steve Martin once said of Jay, in a 1993 profile of him published in The New Yorker, "I sort of think of Ricky as the intellectual elite of magicians. I've had experience with magicians my whole life. He's expertly able to perform and yet he knows the theory, history, literature of the field. Ricky's a master of his craft. You know how there are those teachers of creative writing who can't necessarily write but can teach? Well, Ricky can actually do everything." 
Persi Diaconis, another noted magician, described Jay as "one of the half-dozen best card handlers in the world."
Best known for playing Kurt Longjohn in Boogie Nights, Jay also held credits in flicks like Tomorrow Never Dies, Magnolia, Mystery Men, Heartbreakers, Last Days, The Prestige, The Great Buck Howard, Redbelt, and The Brothers Bloom. He frequently collaborated with director David Mamet, appearing in Heist, House of Games, Homicide, Things Change, The Spanish Prisoner, and State and Main. Jay also teamed with Mamet for a turn on the theatre stage, with Mamet directing Jay's Broadway show Ricky Jay and His 52 Assistants.
Jay's final film role was as Uncle Josh in the 2015 dark comedy-drama The Automatic Hate.
Beyond portraying Eddie Sawyer on the first season of Deadwood, Jay also played Roger Prince on Kidnapped, Agent Kern on The Unit, and Mason Brock on Lie to Me. Additionally, he played the voice in Robin's head in a 2013 episode of Teen Titans Go!, and portrayed himself in "The Great Simpsina" episode of The Simpsons, which aired in 2011. 
During his life, Jay published 11 books: Cards as Weapons in 1977, Learned Pigs & Fireproof Women in 1986, Many Mysteries Unraveled: Conjuring Literature in America 1786–1874 in 1990, The Magic Magic Book in 1994, Jay's Journal of Anomalies in 2001, Dice: Deception, Fate, and Rotten Luck in 2002, Extraordinary Exhibitions: Broadsides from the Collection of Ricky Jay in 2005, Ricky Jay Plays Poker in 2007, Magic: 1400s–1950s in 2009, Celebrations of Curious Characters in 2010, and Matthias Buchinger: "The Greatest German Living" in 2016.
After hearing of Jay's passing, actor Neil Patrick Harris honored his legacy in a post on Twitter: "Master magician and historian Ricky Jay has passed away. The breadth of his knowledge and appreciation for magic and the allied arts was truly remarkable. Such sad news, such a profound loss."
Magician Penn Jillette also remembered Jay, writing, "Oh man, Ricky Jay. Just a genius. One of the best who ever lived. We'll all miss you, Ricky. Oh man."
Our thoughts are with Jay's loved ones during this time of mourning.