Amazon Prime: Everything Coming In November 2018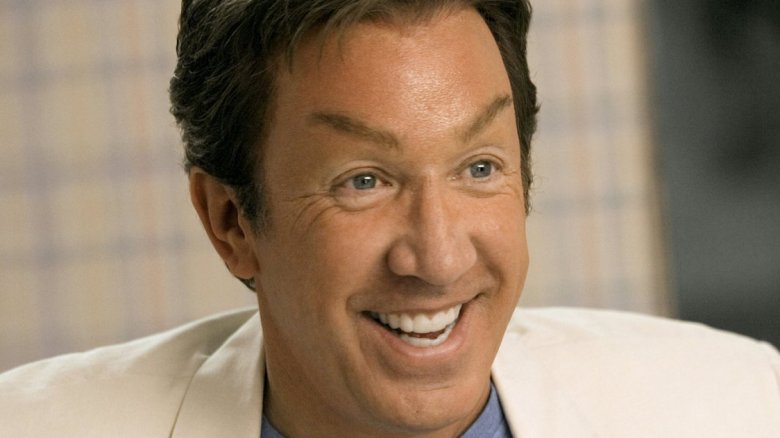 Between the Halloween festivities of October and the holiday cheer of December is the liminal month of November, where viewers can delight in the freedom to dig into horror flicks and Christmas movies, thrillers and feel-good family films, and everything in between. Amazon Prime has the perfect selection of television series and movies to watch in November 2018, having recently released the line-up of what's hitting the site in just a few days.
The first of the month brings a bevy of options from which to choose. There's the original Child's Play from 1988 if you're still in the mood for something spooky, the edgy teen drama Cruel Intentions from 1999 if troubled high school students and adaptations of French epistolary novels strike your cinematic fancy, the goofy Boo 2! A Madea Halloween from 2017 if you're down to watch a Tyler Perry comedy, Christmas with the Kranks from 2004 if you can't wait for the snow-covered holiday that comes on December 25, and the heart-wrenching comedy-drama My Girl from 1991 if you feel like crying over a young Anna Chlumsky and Macaulay Culkin. ("He can't see without his glasses!" gets us every time.)
Amazon Prime isn't just delivering a truckload of movies in November 2018, it's also offering plenty of TV series. Catch the first season of the Prime Original show Homecoming, season 3 of The Expanse, season 1 of Little Women, and season 1 of Inside Jokes next month on the streamer. Those into sports can tune into Thursday Night Football all throughout November, and for the parents out there, entertain your kiddos with Little Big Awesome, Kung Fu Panda Village, and Pete the Cat Holiday Special. 
Take a look at everything coming to Amazon Prime in November 2018 in the list below.
Available November 1
21 (2008)
2001 Maniacs (2005)
The Adventures of Priscilla, Queen of the Desert (1994)
The Adventures of Tintin (2011)
Alice (2016)
Assault on Precinct 13 (2005)
The Birdcage (1996)
Candyman: Day of the Dead (1999)
Child's Play (1988)
Christmas with the Kranks (2004)
Cruel Intentions (1999)
De-Lovely (2004)
Desperate Hours (1990)
Die Another Day (2002)
Duck, You Sucker (A Fistful of Dynamite) (1971)
Excalibur (1981)
Guns of the Magnificent Seven (1969)
Hostel (2005)
Hostel: Part II (2007)
Jacob's Ladder (1990)
Leaving Las Vegas (1995)
Like Water (2011)
Little Man Tate (1991)
Little Odessa (1994)
The Living Daylights (1987)
Lord of War (2005)
Made (2001)
The Magnificent Seven Ride! (1972)
Making Contact (Joey) (1985)
The Mexican (2001)
Michael Clayton (2007)
The Motorcycle Diaries (Diarios De Motocicleta) (2004)
Mr. Bean's Holiday (2007)
Mulholland Falls (1996)
My Girl (1991)
The Red Violin (Le Violon Rouge) (1998)
Terms of Endearment (1983)
Thursday Night Football: Oakland Raiders Vs. San Francisco 49ers
Tyler Perry's Boo 2! A Madea Halloween (2017)
Weird Science (1985)
The World Is Not Enough (1999)
Available November 2
Homecoming: Season 1 (Prime Original Series)
Wonder (2017)
Available November 3
Available November 6
The Durrells in Corfu: Season 3
Available November 8
Thursday Night Football: Carolina Panthers vs. Pittsburgh Steelers
Available November 9
Beat: Season 1 (Prime Original Series)
Little Big Awesome: Season 1b (Prime Original Series)
Patriot: Season 2 (Prime Original Series)
Available November 10
Available November 15
The Expanse: Season 3
Gotti (2018)
Thursday Night Football: Green Bay Packers vs. Seattle Seahawks
Available November 16
Coldplay: A Head Full of Dreams (Prime Exclusive) (2018)
Gymkhana Files: Season 1 (Prime Original Series)
Kung Fu Panda Village: Season 1a (Prime Original Series)
Available November 17
McQueen (2018)
Siberia (2018)
Available November 18
Available November 20
Creative Galaxy Holiday Special (Prime Original Series)
Little Women: Season 1
Pete the Cat Holiday Special (Prime Original Series)
Available November 21
Box of Moonlight (1996)
Loving Pablo (2017)
Available November 22
Wild Kratts: Creatures of the Deep Sea (2016)
Available November 24
Available November 29
Harry Brown (2009)
Thursday Night Football: New Orleans Saints vs. Dallas Cowboys
Available November 30
Inside Jokes: Season 1 (Prime Original Series)
Sleepless (2017)