What Superman's black costume really means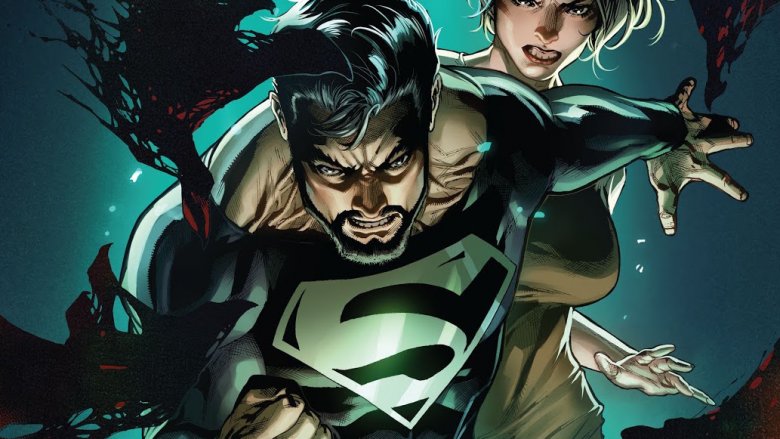 Superman's red and blue suit — in its various incarnations and designs — is as iconic as any other aspect of the character. Fans might argue about whether they prefer the New 52 design, or a more classic version that includes the infamous red underwear, but eventually Superman never flies too far away from the red-and-blue look; he always circles back. 
That doesn't mean artists haven't given the Man of Steel radical new looks every now and then. Some worked better than others, and ever since the hero's death at the end of Batman v. Superman: Dawn of Justice, fans have been waiting for one of the more popular redesigns to arrive in live action. They're finally about to get it, but it won't be Henry Cavill sporting the darker duds. 
The upcoming Arrowverse crossover "Elseworlds" features — among others — Tyler Hoechlin as Superman, and leaked set photos reveal Hoechlin in a much darker Superman uniform than most would be used to. DC Comics fans will recognize it as similar to a Superman costume usually associated with the character's resurrection in the comics after the 1992 Death of Superman event. The black suit and numerous variations have reappeared over the years, and looking at those appearances hints toward what we might expect from the black-clad Superman of "Elseworlds."