Poltergeist, Return Of The Living Dead Actor James Karen Dies At 94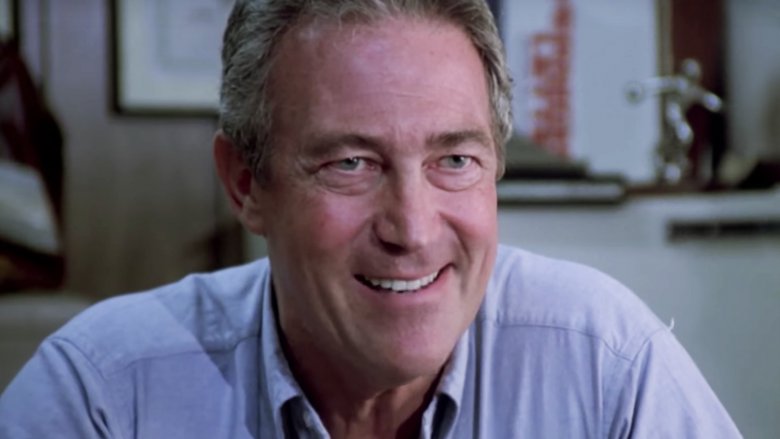 James Karen, the actor known for his work in films like Poltergeist, The China Syndrome, and The Return of the Living Dead, has died. 
Karen's wife, Alba, confirmed to The Hollywood Reporter that he passed in his Los Angeles home on Tuesday, October 23. He was 94 years old. 
A veteran actor who got his start in Hollywood way back in 1948, Karen appeared in more than 200 films and television shows during his decades-long career. His standout roles include Mac Churchill in 1979's The China Syndrome, the James Bridges-directed disaster thriller starring Jane Fonda and Jack Lemmon; Lewis Teague, the real-estate developer who constructed the entire community of Cuesta Verde above a cemetery and only ever moved headstones instead of actual bodies, in 1982's Poltergeist; the unlucky foreman Frank Johnson in 1985's The Return of the Living Dead; and Ed Mathews in 1988's Return of the Living Dead Part II. 
Karen found his home in the horror genre, starring in various spooky films like Apt Pupil, Frankenstein Meets the Space Monster, Girlfriend from Hell, Invaders from Mars, Piranha, The Willies, The Unborn, and The Butterfly Room. He explored other genres as well, holding roles in A House on a Hill, All The President's Men, Any Given Sunday, Billionaire's Boys Club, Congo, Dark and Stormy Night, Nixon, The Pursuit of Happyness, Sympathy for Delicious, Wall Street, and Up Close & Personal. 
On the television side of things, Karen starred as Dr. Burke on As the World Turns and as the first iteration of Lincoln Tyler on All My Children. He also appeared on Dallas, Seinfield, L.A. Law, Murphy Brown, The Waltons, Eight Is Enough, First Monday, Ned and Stacey, The Larry Sanders Show, The Powers of Matthew Star, and The Golden Girls, just to name a few series. 
Our thoughts are with Karen's loved ones during this time of mourning.