Characters in Venom with more meaning than you realized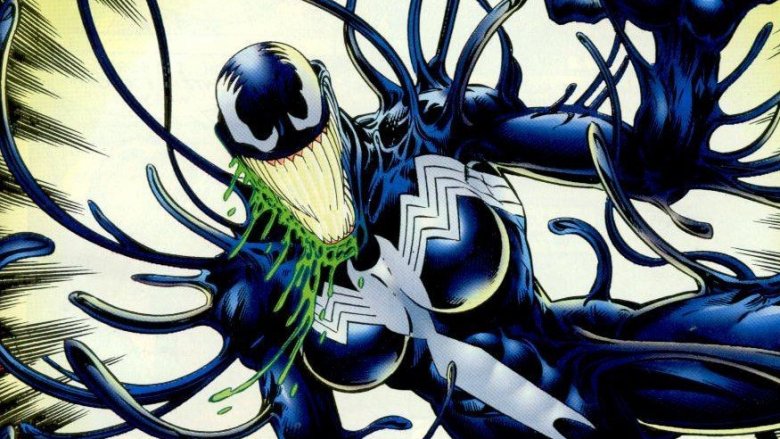 If you're looking for a horror-tinged superhero, few comics characters fit the bill better than Venom. From his head-eating fetish to his surprising acts of virtue, Venom is a character that swerves so hard around the morality spectrum it's a surprise he hasn't broken it completely by now.
Venom first sank his teeth into fans' brains decades ago in the pages of The Amazing Spider-Man comics, and the sometimes-villain-sometimes-antihero has had a long time to build up a menagerie of kooky characters, like a mercenary who absorbs people's sins and a fire-breathing Jack O'Lantern. When your hero is a weird guy like Venom, his adversaries need to be even weirder.
Not surprisingly, a handful of those familiar names hitched a ride into 2018's Venom, the symbiote's first solo big-screen outing. Here are some of the characters in Venom who have way more meaning than you realized. Major spoilers ahead.