Carlos Ezquerra, Co-Creator Of Judge Dredd, Dies At 70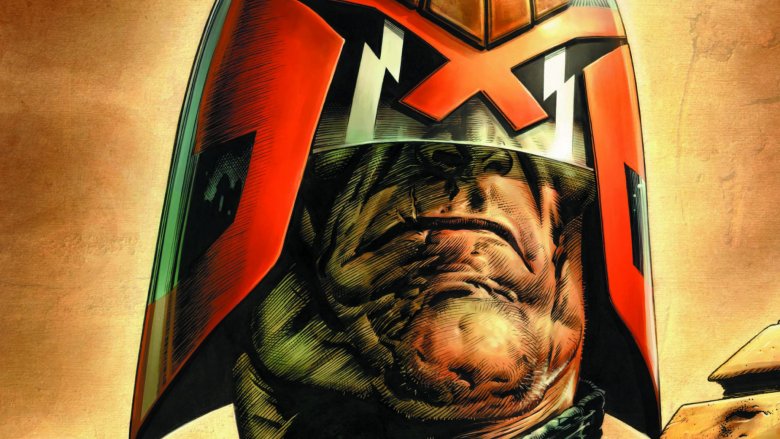 John Wagner/Kev Walker/Carl Critchlow
Carlos Ezquerra, the Will Eisner Hall of Fame nominee and comic book artist famous for co-creating Judge Dredd and Strontium Dog for 2000 AD, has sadly passed away. According to The Hollywood Reporter, Ezquerra died of lung cancer, which he previously beat in 2010. He was 70 years old. 
2000 AD founder Pat Mills confirmed Ezquerra's death, telling The Guardian, "Carlos was without a doubt 2000 AD's greatest artist, and, indeed the premier artist of British comics. He was also a great guy to hang out with and he had a fabulous dark sense of humor. We will all miss him hugely."
David Bishop, who worked as an editor for 2000 AD in the late 1990s, remembered Ezquerra as a "true gentleman" and a "gigantic, innovative talent."
"He put the work ahead of ego, turning down easier paydays to pursue strips like the ground-breaking El Mestizo, a black slave fighting in the American Civil War — hardly typical fare for British war comics," he said (via The Guardian). "Decades into an incredible career he dove head-first into creating comics on computer when others were content to play it safe. His work is the imagery that generations of readers have grown up enjoying. Carlos was a true gentleman, and a terrible loss for everyone who loved him or his work."
The British sci-fi comic magazine issued its own formal statement addressing Ezquerra's passing. 
"It is difficult to put this into words, but we have lost someone who was the heart and soul of 2000 AD. It is no exaggeration to call Carlos Ezquerra one of the greatest comic book artists of all time, and his name deserves to be uttered alongside Kirby, Ditko, Miller, Moebius, and Eisner," it read in part. "Yet this doesn't really do justice to someone whose work was loved by millions and has had an influence far beyond the comic book page. From Judge Dredd to Strontium Dog, from Rat Pack to Major Eazy, Carlos has left us with a legacy of stunning and distinctive work that was and always will be 2000 AD."
2000 AD's statement continued, "He has been one of the pillars, producing the same dynamic, enthralling, and arresting art we always loved him for. We thought we had many more adventures to come from the master, so we are devastated to discover we were wrong. Our most profound condolences to his family, his friends, and to the generations of readers who knew instantly they were reading a Carlos Ezquerra comic book."
Ezquerra broke into the world of British comics in 1973 after working on war comics and westerns for publishers in his home country of Spain. His work appeared in Valentine, Mirabelle, Battle Picture Weekly, The Wizard, and Pocket Western Library. 
Mills eventually approached Ezquerra about creating character designs for Judge Dredd and illustrating the first issue of the dystopian cop character's comic to be written by John Wagner for 2000 AD while British comic publisher IPC was developing the magazine. Ezquerra and Wagner briefly left the Judge Dredd series following ownership issues, namely the fact that another artist had illustrated the first published strip. Both men eventually returned and made waves with their work on Judge Dredd. 
Ezquerra teamed up with Wagner in 1978 to create Strontium Dog — the bounty hunter mutant who can see through objects and read brainwaves — for 2000 AD's short-lived weekly comic Starlord. They collaborated again in 1991, co-creating Al's Baby, the comedy comic series that centers on mobster Al "The Beast" Bestardi becoming pregnant so that his father-in-law, big-time boss Don Luigi Sarcoma, can have a grandchild before he succumbs to his terminal illness. According to THR, Ezquerra and Wagner were planning to release new Al's Baby content sometime in 2019.
In addition to his career-making work with 2000 AD, Ezquerra also illustrated The Good Old Boys and Saint of Killers, and created concepts for comics like Adventures in the Rifle Brigade, Bloody Mary, and Just a Pilgrim. 
Our thoughts are with Ezquerra's loved ones during this time of mourning.