New Daredevil Season 3 Photos Tease The Darkness To Come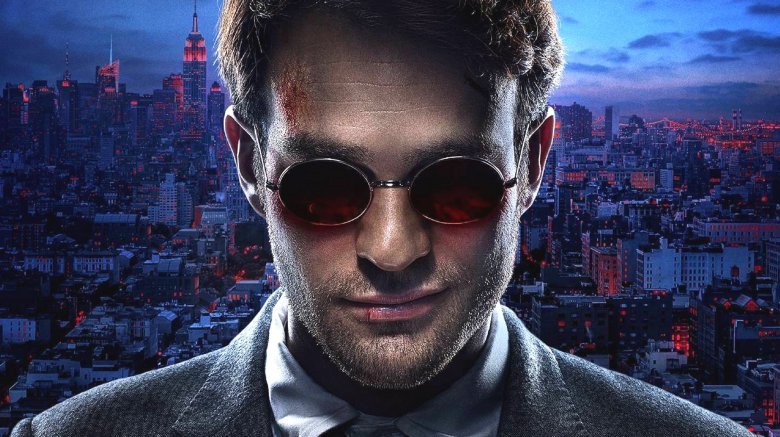 Netflix
Daredevil will go dark in its upcoming third season, as further evidenced by a batch of new photos that Netflix recently released. 
Courtesy of ComicBook.com, the Daredevil season 3 photos show Charlie Cox's Matt Murdock dressed in an all-black, ninja-like costume and talking with Deborah Ann Woll's Karen Page, who looks pretty upset with him. So we've got some literal darkness in Daredevil's new look and some emotional, person-to-person trouble in his relationship with his sometimes-girlfriend. All bases are adequately covered.
Beyond that, the impending season of Daredevil will layer on even more tension by seeing Vincent D'Onofrio's Wilson Fisk, Daredevil's archenemy, emerge from prison and join the free world. Fisk is featured in two of the four new season 3 photos, seen standing in his classic white suit in one and sitting in a bright orange jumpsuit while still in jail in the other. Alongside the photos, Netflix also unveiled a teaser highlighting Fisk's return to Hell's Kitchen.
So often in superhero series, the hero serves the central villain his just desserts and the baddie is never seen of or heard from thereafter. Shows normally introduce a new, more dastardly antagonist to thwart the vigilante's plans yet again, and the cycle repeats itself. Daredevil bringing Fisk back into the fold is an exciting move, and will shake up how not only the season 3 story but show the entire show will play out moving forward.
With his biggest adversary walking the streets and with his confidence as a hero by night and a lawyer by day shaken, Matt is faced with a major choice he can't avoid making: either shroud himself in darkness, or fight against it and reemerge as a stronger, faster, keener Daredevil. Find out which road he travels down when Daredevil season 3 premieres on Netflix on October 19.