The 5 Best And 5 Worst Moments Of The 2018 Emmys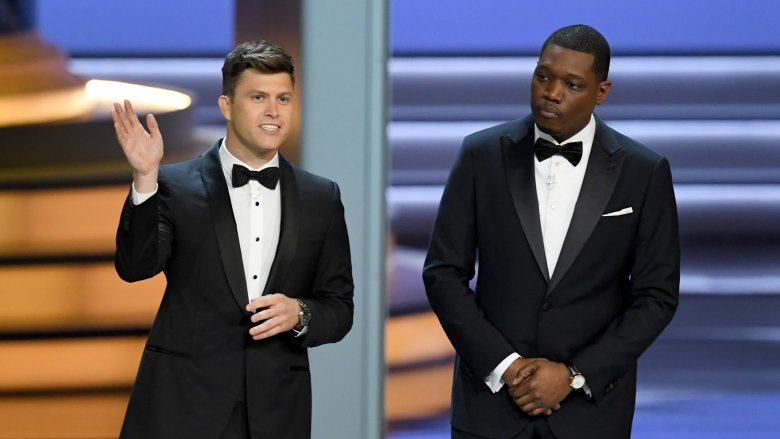 Getty Images
The 70th Annual Primetime Emmy Awards were held Monday night in Los Angeles, and like all awards shows, they were a wild mix of good and bad, depending on where you were sitting and who you were rooting for. There were a number of unknown factors going in, including how often topics like politics and the #MeToo movement would come up in monologues and acceptance speeches, how streaming services would fare against premium cable awards contenders, and which celebrities would provide the night's best moments. As the night went on, the ceremony actually became one of the less predictable Emmys in recent memory, with surprise victories, jokes that didn't quite land despite the talented people telling them, and even a couple of true shockers that even the stars in attendance couldn't believe. So, to recap the night, here are our picks for the five best and five worst moments from the 2018 Emmys.
Best: Henry Winkler finally takes home gold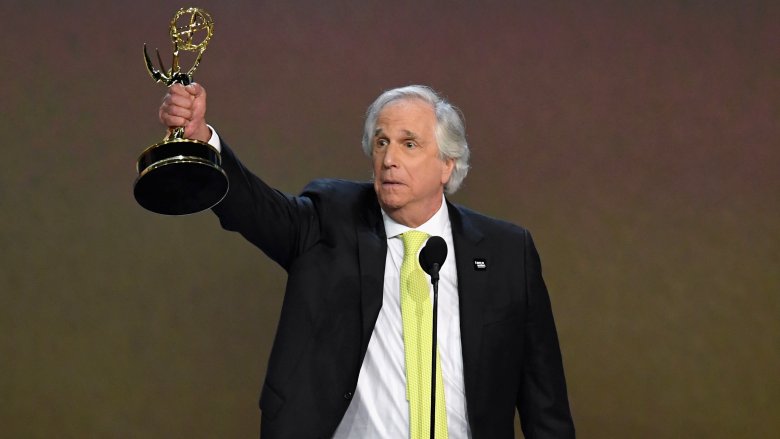 Getty Images
Henry Winkler is not only an American pop culture icon thanks to his work as Fonzie on Happy Days, but he's also one of those people that everyone in Hollywood agrees is actually a genuinely nice guy who deserves all of his success. So it was great to see Winkler's talents shine again in a big way on this year's HBO hit Barry, and it was even better to see him finally take home an Emmy award for his acting after five previous nominations. Upon reaching the stage, Winkler declared that he'd written his acceptance speech "43 years ago" when he was first nominated, and that really seemed to be true when he thanked his now-adult children and told them "you can go to bed now, Daddy won!" It was a sweet moment, and the warm ovation Winkler received upon winning is proof of the respect and love the whole room has for him.
Worst: Colin Jost and Michael Che's opening banter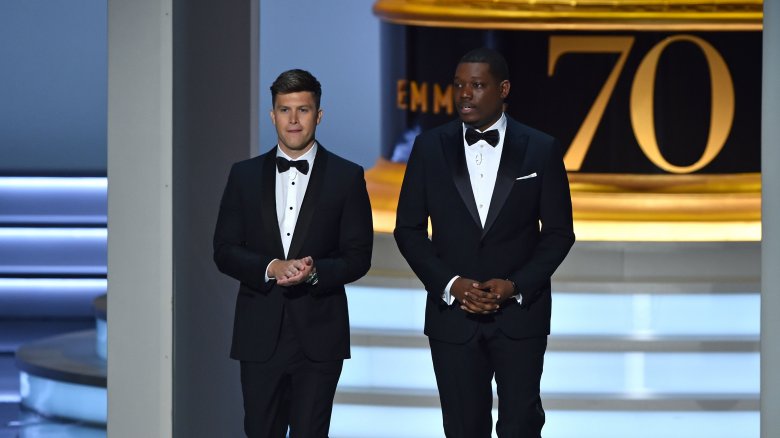 Getty Images
This year's Emmys opened with a promising, tongue-in-cheek song about how Hollywood has finally "solved" its diversity problem, complete with the diverse talents of Kate McKinnon, Kenan Thompson, Sterling K. Brown, Titus Burgess, Kristen Bell, Ricky Martin, and Andy Samberg (who, as a straight white man, was denied participation). It was ridiculous, yes, but everyone gave it their all, and it was a bunch of people you probably genuinely liked. Then hosts Colin Jost and Michael Che took the stage to deliver their own opening jokes, and the energy in the room changed. Something felt off and a little too stiff, particularly after a musical number in which a group of lovable stars just got really goofy. Perhaps the problem was that Che and Jost were removed from their usual Saturday Night Live "Weekend Update" format, and the pressure was on. Perhaps the jokes were trying too hard to get a rise out of the audience. Whatever the case, this was an opening that just never quite landed.
Best: All Hail Betty White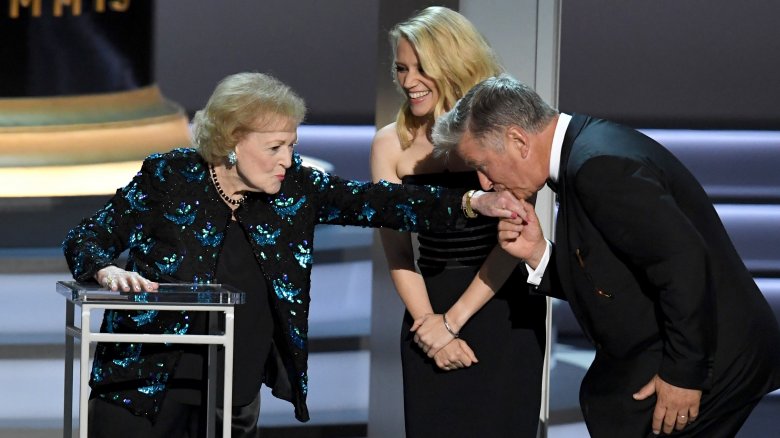 Getty Images
Because this was the 70th year of the Emmys, several brief segments were devoted to celebrating some of the history of the awards, and while not all of them worked (more on that in a moment), one of them did, if only on a level of sheer joy. Kate McKinnon and Alec Baldwin took the stage to introduce a living legend who's worked in television virtually since its inception: Betty White. The audience went wild when White appeared, giving her a lengthy standing ovation as she gave brief remarks, cracked a couple of jokes, and adorably said "goodness!" over and over, in awe of the welcome she was given. There was no special award to be handed out, no particular role she had to fill, and no pressure for her to be anything other than her usual self. She was there simply because she's Betty White, and everyone loves Betty White. It was nice to see the 96-year-old icon and First Lady of Television get a little more love. 
Worst: The Emmy history bits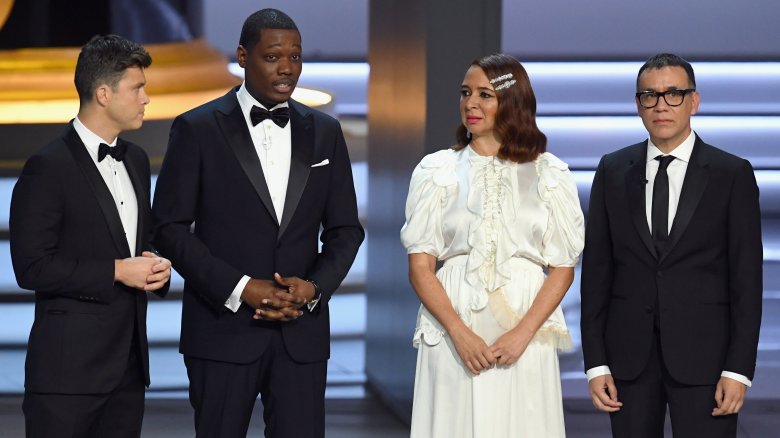 Getty Images
To further emphasize the history of seven decades of Emmys, while also attempting to be funny at the same time, Che and Jost called up Fred Armisen and Maya Rudolph (Saturday Night Live favorites who co-star in the new Amazon series Forever) to act as Emmy history correspondents throughout the show. In theory, this had the potential to be an extremely funny recurring bit, especially when it became clear that the gag was going to be that Armisen and Rudolph were supposed to learn a bunch of Emmy facts, then didn't do any research. Then everything quickly fizzled, as Che and Jost simply cut to the pair at various points in the night to find them eating various kinds of food for a few seconds. Then they'd talk for a moment to run out the clock, Che and Jost would say they were out of time, and it was on to the next thing. Armisen and Rudolph are both brilliant comedians usually well-equipped to handle an "act like you didn't prepare anything" joke, but something about Che and Jost's lack of enthusiasm and the sheer brevity of the bits meant the laughs never quite arrived.
Best: Teddy Perkins is in the house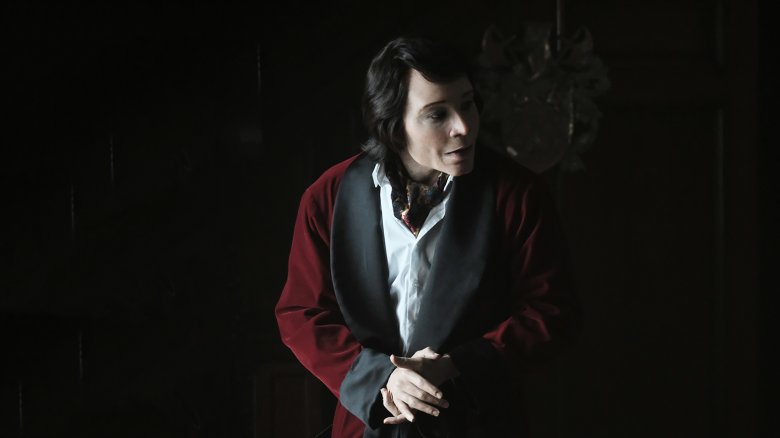 Certain celebrities and other guests like to perform stunts at the Emmys, whether it's jewelry or an armband that makes a statement, a strange shout-out in a speech, or a weird costume change. Sometimes these moves are moving, sometimes they're distracting, and sometimes they're virtually incomprehensible. Then there's whatever was going on Monday night, when Emmy viewers started spotting "Teddy Perkins," the eccentric mansion-dwelling character from the Atlanta episode of the same name, in the audience. Teddy is one of 2018 television's most talked-about creations, in part because of his sheer strangeness and in part because it was never quite clear who was playing him or how he came to life. That was after just one episode of one television show. Seeing him pop up again at the Emmys, sitting in the audience like a strange producer, added a new layer of surreal weirdness to his aura, and it was only made weirder by the fact that, in the hours after his emergence, we still weren't sure who was under all of that makeup. The whole thing was so unexpected, thought-provoking and even eerie that it was instantly one of the night's big winners.
Worst: The weird presentation format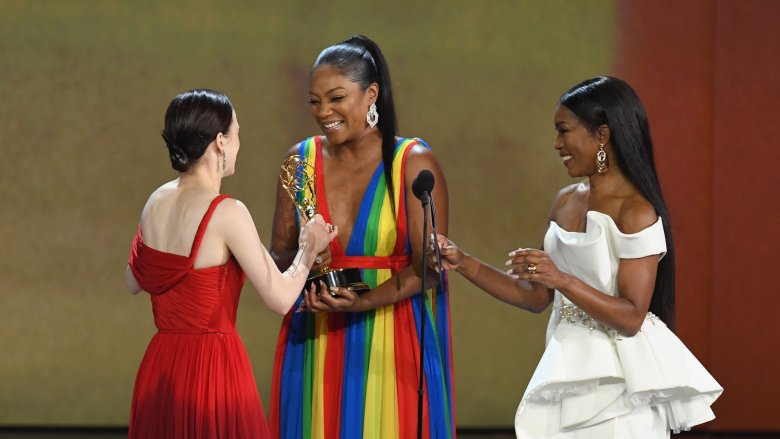 Getty Images
As usual, the Emmys got some truly delightful celebrities to present the evening's various awards, from Tiffany Haddish to Sarah Paulson to Millie Bobby Brown. The caliber of presenters was never in question, but what did start to become grating as the evening wore on was the format the producers chose for each category. Instead of having the presenters come out and banter for a moment before presenting the nominees and then reading out the winner's name, the nominee names came first, followed by the introduction of the presenters, who then bantered and read the winner's name. It created unnecessary distance between nominees and winners, created space between the announcement of the awards and the arrival of the presenters that didn't need to be there, and just generally felt awkward. It feels harder for a presenter to explain the importance of the category they're about to award when the nominated talent has been put on full display before they've even walked to the microphone. It was a nice effort to break up the expected order of things, but it didn't really work.
Best: The live marriage proposal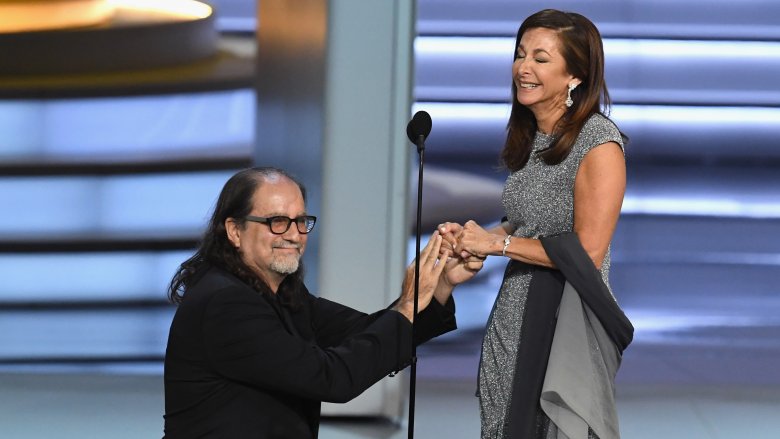 Getty Images
Outstanding Directing for a Variety Special is not exactly a marquee category at the Emmys. The people nominated for an accepting those awards are not household names, but director Glenn Weiss made sure we'd never forget his 2018 Emmy moment when he accepted the award in that category (one among many in his career) for directing the Oscars earlier this year. Weiss began his remarks by memorializing his mother, who passed away just two weeks ago, then turned to his girlfriend Jan, who was sitting in the audience. "You wonder why I don't like to call you my girlfriend?" he asked her from the stage, Emmy in hand. "Because I want to call you my wife." The crowd went nuts, numerous TV stars burst into tears, and Jan was nodding her head even before she got to the stage. Then, to add an extra layer of heartwarming joy to the moment, Weiss brought it full circle by revealing that he'd gotten permission from his father to use the same ring his late mother had worn. A lot of public proposals are cringe-inducing and feel far too staged, but Weiss' genuine display of love in front of the biggest audience he could find on one of the biggest nights of his life was a sincere pleasure to watch.
Worst: The Reparation Emmys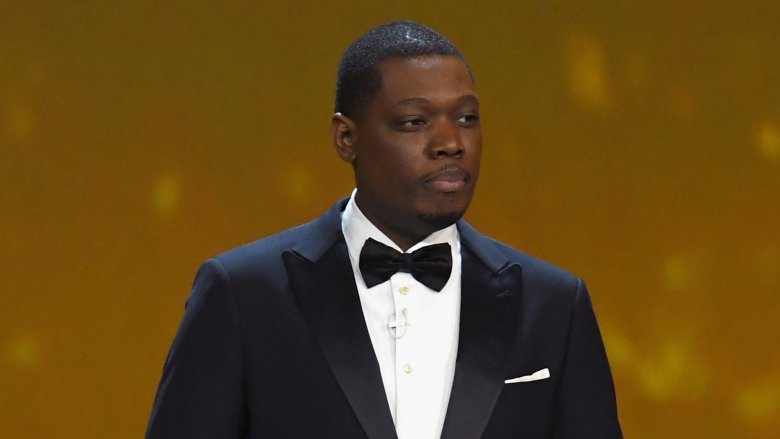 Getty Images
Sometimes the worst bits become the worst because you can see the ways in which they could have been the best. Case in point: Michael Che's "Reparation Emmys" segment, in which he attempted to highlight the lack of diversity in previous Emmy ceremonies by way of a pre-taped bit in which he presented trophies to various black TV stars, including Jaleel White, Marla Gibbs, and John Witherspoon. There were certainly some laughs to be had here, but it all seemed undercut by Che's apparent determination to act like he didn't need to be there. Plus, there was a joke about bagging groceries at Trader Joe's — a dig at the recent revelation that Cosby Show actor Geoffrey Owens was doing that job recently — that felt like pointless knife-twisting, and to top it all off, it was revealed that the Emmys Che was giving away were supposedly stolen from Bill Cosby's collection. What started as a funny chance to highlight overlooked legends turned into something else, and that's disappointing. 
Best: Hannah Gadsby steals the show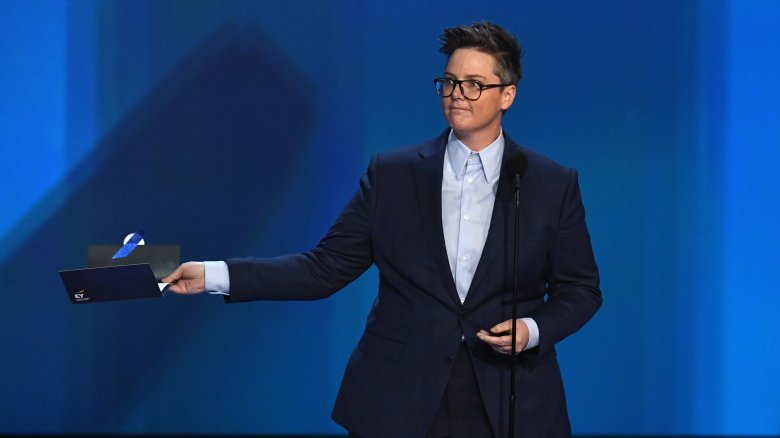 Getty Images
Hannah Gadsby's Nanette is 2018's most talked-about comedy special by a quite a margin, and it's placed her firmly at the forefront of the cultural conversation for several months now, so it wasn't exactly surprising when she walked out on the Emmys stage as a presenter to hand out the word for Outstanding Directing in a Drama Series. Not surprising, but certainly refreshing, as Gadsby sidestepped the usual teleprompter-driven speech that presenters are saddled in favor of an effortless, and effortlessly funny, barrage of jokes poking fun at the response to her special. 
"Nobody knows what jokes are. Especially not men," she said. "Am I right, fellas?" 
The audience was instantly attentive to Gadsby's charm, and we all remembered wow we found Nanette so worthy of such discussion and intellectual intensity in the first place. The whole thing was perfectly capped off when Stephen Daldry won the award for his work on The Crown, but wasn't there to accept, leaving Gadsby to simply declare that she was leaving. 
Worst: The Americans' brush with glory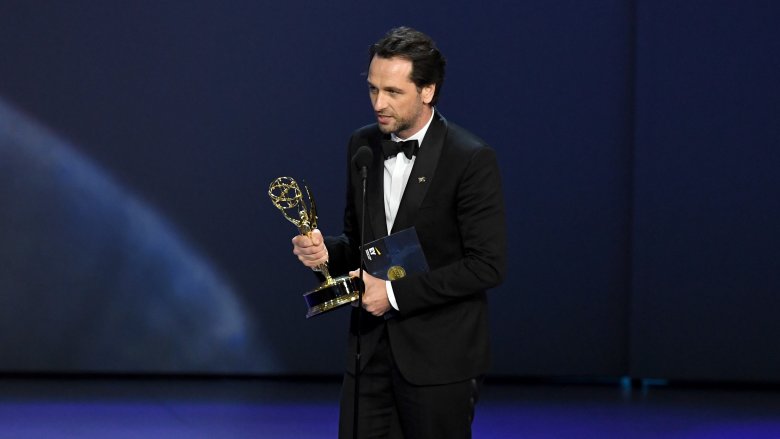 Getty Images
Throughout its six seasons on FX, spy drama The Americans was a show that critics and devoted fans loved, but the Emmys... didn't. The show simply kept getting overlooked for major awards, but its nominations for Outstanding Drama Series, Outstanding Actor in a Drama Series (Matthew Rhys), and Outstanding Actress in a Drama Series (Keri Russell) Monday night suggested a possible, if slim, chance at final glory for one of the best shows of its era. First, showrunners Joel Fields and Joe Weisberg won an Emmy for writing the series finale, "Start," and their exuberant response seemed like enough. Then Rhys won for his final season of acting, and a spark of hope grew into a small flame. Then, sadly, the flame was extinguished when Russell — who seemed like an obvious choice to take home the trophy — lost out to Claire Foy (who is, it should be made clear, also deserving). The show's Outstanding Drama loss to Game of Thrones (a far less interesting choice given that it still has another blockbuster awards season ahead of it, among other things) was the final gut punch to fans and critics who've been evangelists for the show for years, and a reminder that the Emmys don't always pick the most vital and interesting work in a given year. All art is subjective, and so are all awards shows. The Americans should have won more awards, yes, but time will be very kind to this brilliant show.