Mr. Robot To End After Season 4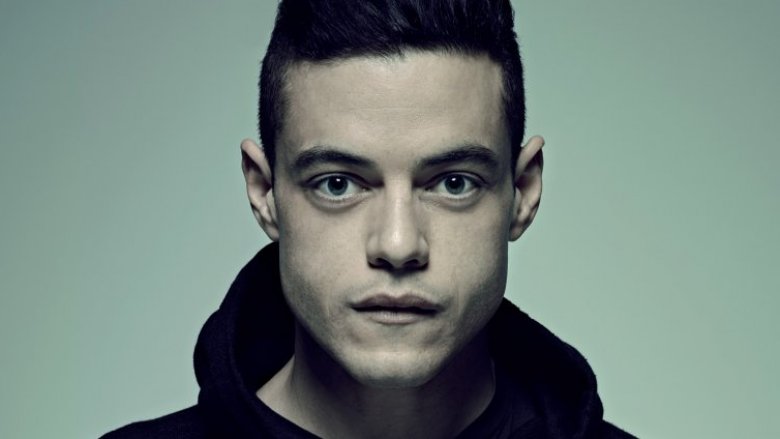 Mr. Robot is about to power down for good.
USA Network announced on Wednesday that its Rami Malek-led drama thriller Mr. Robot will end after its upcoming fourth season. 
The Hollywood Reporter confirmed the disappointing news, noting that Mr. Robot season 4 will kick off production this winter in New York in time for a 2019 premiere. The series' fourth season was meant to span a clipped eight episodes, but insiders are now relaying that USA Network has bumped up the order to 12 episodes — the same length as the second season of Mr. Robot. 
Prior to the show's cancellation, Mr. Robot creator Sam Esmail and fellow producers were reportedly thinking about crafting a fifth season, which the writers' room had been expecting to map out. Unfortunately, plans changed and the powers that be decided Mr. Robot should wrap up after just four chapters. 
"Since day one, I've been building toward one conclusion — and in breaking the next season of Mr. Robot, I have decided that conclusion is finally here," Esmail said in a statement, nothing that he is "continually humbled by the show's recognition" as well as the cast and crew who have helped bring Mr. Robot to life. 
"Everyone on the creative team, including the amazing people at USA and UCP, didn't want to say goodbye, but we ultimately have too much respect for Elliot's journey to extend past its inevitable ending. Therefore, season four will serve as the final chapter of the Mr. Robot story," he continued. "To fans of the show: thank you for the past three years, and I can't wait to share this exciting final season with you."
As THR mentions, it's not all that shocking to hear Mr. Robot is ending with season 4. Esmail touched on the series' imminent conclusion following the season 3 finale, sharing with the outlet in December of 2017 that he believed Mr. Robot would ultimately stretch across a four- or five-season arc.
"Honestly, I've always said it's four or five seasons, and I've said that because I think it's somewhere in between," Esmail said. "Whether that means the next two seasons are two short seasons, or it could technically still be two full ten-episode seasons, we're still kind of figuring that out. It's something the writers' room and I take very seriously. We never want to feel like we're treading water. Hopefully it fits into two more seasons, but we're trying to figure out that number."
At the end of the day, though the series won't span as many seasons as fans might have hoped it would, Mr. Robot has given viewers a whole lot of badassery since it debuted in 2015. From making lead actor Malek a household name, helping him score the role of Freddie Mercury in the forthcoming Queen biopic Bohemian Rhapsody, to pulling one of the most controversial TV twists in recent memory, Mr. Robot did a lot in its first three seasons, and will definitely leave a lasting legacy once it goes out with a bang in season 4. 
Check back with Looper to discover when the final season of Mr. Robot will arrive.