Guillermo Del Toro's Scary Stories To Tell In The Dark Film Sets Cast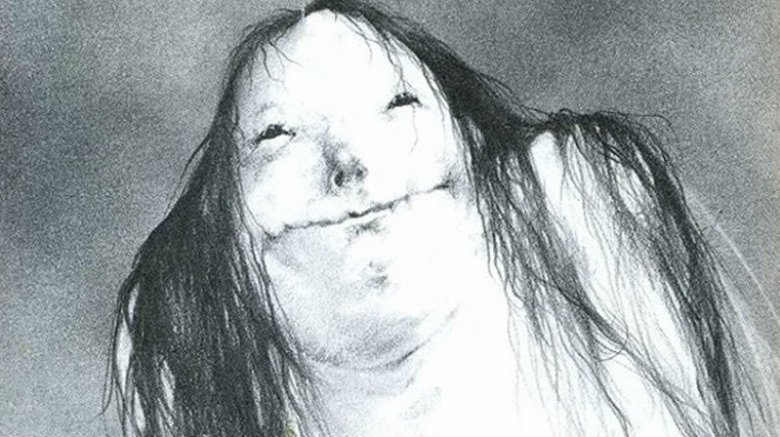 Stephen Gammell
Scary Stories to Tell in the Dark has a scary good cast. 
Per Deadline, producer Guillermo del Toro and director André Øvredal have set the ensemble cast for Scary Stories to Tell in the Dark, the silver screen adaptation of Alvin Schwartz's young adult novel series of the same name. 
The Americans actor Austin Abrams, Wayward Pines star Michael Garza, Make it Pop actress Natalie Ganzhorn, Moonrise Kingdom and The Grand Budapest Hotel actor Gabriel Rush, and Fist Fight star Austin Zajur will lead Scary Stories to Tell in the Dark alongside Annie actress Zoe Colletti, who was confirmed for the film on August 22. 
At this time, we don't know any concrete details on the characters Abrams, Garza, Rush, Zajur, and Colletti will play in Scary Stories to Tell in the Dark. However, we do know that the feature adaptation centers around a group of teens attempting to solve the mystery behind a string of "horrific deaths" that have rocked their small town. It's evident that the six young actors will bring the murder-solving teens to life, but del Toro, Øvredal, and studios CBS Films and Entertainment One haven't revealed any information on their names, personalties, or relationships to one another. 
Director Øvredal said at the time of the casting announcement, "We spent months searching for and assembling the perfect group of actors to help us realize the most terrifying adaptation that we could conceive." Del Toro added, "I am honored to support André's vision and, with our partners, to bring the incredible world of Scary Stories to the screen." 
Translating a written work to a feature film is tricky, and oftentimes, great books are turned into awful movies. But it doesn't seem that Scary Stories to Tell in the Dark will suffer that same unfortunate fate. 
For starters, del Toro is a massive fan of Schwartz's novels, and reportedly owns 10 illustrations from artist Stephen Gammell — so it sounds like there's no one better to produce a Scary Stories film than del Toro. Additionally, Øvredal is a stellar choice to helm the film, as he has ample experience in all things spooky, having written and directed the Norwegian dark fantasy horror film Trollhunter in 2010 and helmed the supernatural horror pic The Autopsy of Jane Doe in 2016.
Scary Stories to Tell in the Dark doesn't yet have a release date, but we have a good feeling that it'll blow us all away when it eventually does hit theaters.