Gal Gadot Announces Role In Ralph Breaks The Internet: Wreck-It Ralph 2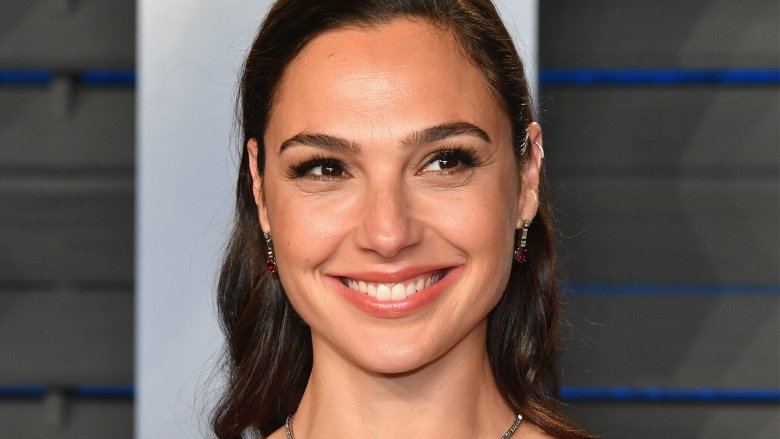 Getty Images
Step aside, Kim Kardashian: it's Gal Gadot's turn to break the internet. 
The Wonder Woman actress revealed on Friday that she has a role in Disney-Pixar's Ralph Breaks the Internet: Wreck-It Ralph 2, the animated sequel set for release on November 21. 
Gadot dropped the news over on Twitter, writing, "I'm so excited to finally announce that I am playing a character named Shank in Disney's #RalphBreaksTheInternet hitting theaters this November! Such an amazing experience to be apart of this project with such great creators and cast! Welcome to Slaughter Race!"
The actress attached to the tweet a photo of her character, who wears smoky eyeshadow, a leather jacket over a red hoodie, and fingerless gloves. And if Shank's name, makeup look, and accessories weren't enough to prove that she's a grade-A cool girl, take a peek at the dagger tattoo on the inside of her forearm. 
Wreck-It Ralph 2 director Rich Moore, who also helmed the first Wreck-It Ralph as well as the Oscar-winning film Zootopia, revealed additional details about Gadot's character in Disney's official press release announcing her involvement (via Slashfilm).
Despite her appearances, Shank isn't actually a villain. According to Moore, she's "the coolest character in this world of Slaughter Race," someone who has lived and seen a lot, and a young woman who has "nothing but kindness in her heart."
Ralph (voiced by John C. Reilly) and Vanellope (Sarah Silverman) meet Shank when the duo dive into the labyrinthine internet to find a part they need to fix Vanellope's Sugar Rush game. Vanellope enters a street race against Shank, giving her an opportunity to flex the driving skills she gained through playing Sugar Rush. Though she hates to lose, Shank might have to concede her racing champ status to Vanellope, who impresses the "tough-as-nails" racer. 
The film's writer and co-director Phil Johnston further explained Shank's connection to Vanellope, noting that if Ralph acts as a sort of older brother figure to the rebellious princess, Shank is like her older sister. He also stated that he "can't imagine anyone else" other than Gadot "embodying that part."
Elsewhere in the press announcement, Gadot hinted that the duality of her character is what will make fans fall in love with her. "Shank is amazing at driving cars and has this bad-girl vibe to her," she said. "But as the movie goes on you realize how fun, wise, and warm she really is on the inside, which is what I like most about her."
Is it just us, or does Shank sound a lot like Diana Prince? 
Ralph Breaks the Internet: Wreck-It Ralph 2 marks Gadot's first foray into voice-acting — which would warrant worry if it weren't for the fact that everyone seems to love her voice and that the actress has plenty of experience playing cool girls with a knack for street racing. (Let's not forget Gadot got her big Hollywood break as Gisele in the Fast & Furious franchise.)
After fans hear Gadot as Shank in the Wreck-It Ralph sequel, they can see her reprise her role as Wonder Woman in Patty Jenkins' Wonder Woman 1984, due out on November 1, 2019. 
Also featuring the voices of Jane Lynch, Mindy Kaling, Alan Tudyk, and Joe Lo Truglio, Ralph Breaks the Internet: Wreck-It Ralph 2 will hit theaters on November 21.