ALF Reboot In Development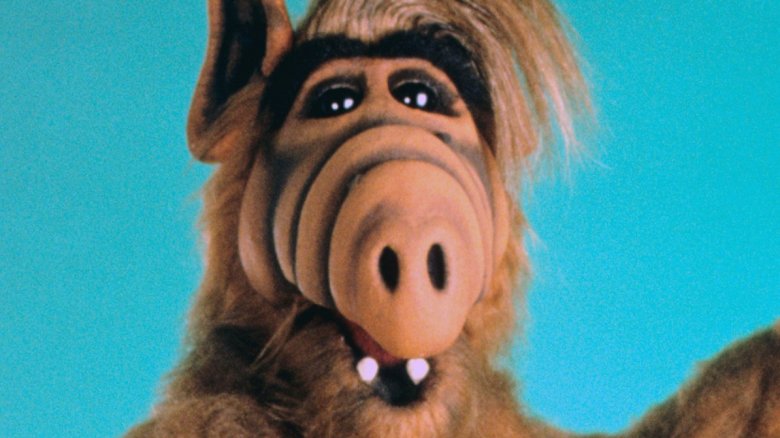 Somewhere on this earth there is a person, a unique and wonderful person, whose soul has been crying out for a reboot of the TV series ALF. Today... is the best day of that person's life.
According to the folks at TVLine, Warner Bros. is now in the process of developing a new version of the '80s sitcom ALF. 
The series — the title of which is an acronym for "alien life form" — followed the adventures of a snarky, snout-nosed alien named Gordon Shumway, who moves from his place beyond the stars — the planet Melmac, to be specific — into the suburbs of America with a middle-class family of humans. It originally ran on NBC for four seasons and 102 episodes.
Since going off the air, the title character of the series has continued to maintain a presence in pop culture, making him at least somewhat familiar to people of later decades who never even saw the show. (The final episode of ALF aired in March 1990.)
The reboot's development is reportedly still in the very early going, with no writer or other creative voice yet attached to the new iteration of the property. 
Perhaps worryingly, the reboot project seems to have not yet secured any kind of involvement from Paul Fusco, the puppeteer, actor, and writer who brought the character to life with his puppetry skills and voice-over work. Behind the camera, Fusco was an executive producer, director, writer, and co-creator of the series, which he conceived of with Tom Patchett. 
It remains to be seen what sort of direction Warner Bros. will be going for with this reboot — whether they'll just revive the same premise, or go for something a little more high-concept. A lot of that will come down to whomever the studio can wrangle to try and make this thing make sense.
Our advice? Take advantage of this opportunity, ALF mega-fans. If Fusco's out, you might be in. Who wouldn't want to be in charge of spearheading an ALF reboot?  Help Warner Bros. make it happen, and send 'em your résumé and pitch package. There's no such thing as a bad idea here.