Yellowjackets S2 Finale: How The Cast Felt About [SPOILER]'s Exit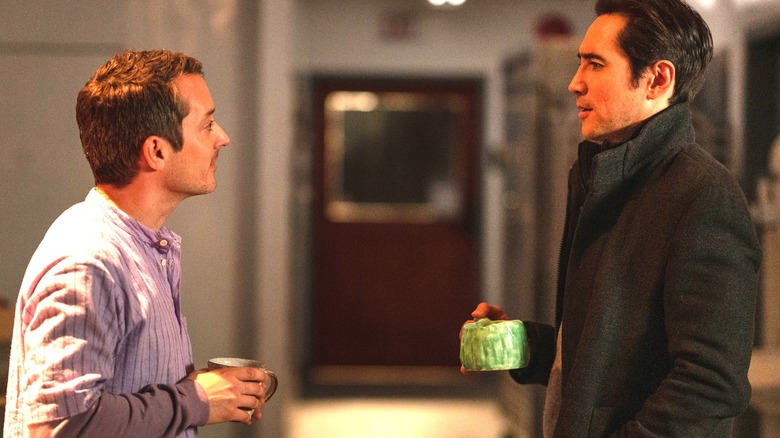 Kailey Schwerman/SHOWTIME
This article contains spoilers for "Yellowjackets" Season 2 Episode 9 — "Storytelling"
Murder, death, and tragedy are common in the world of "Yellowjackets." However, the Season 2 finale provided a genuinely shocking twist when Natalie (Juliette Lewis) met her unfortunate demise. No one saw this one coming, but at the same time, anything can happen on this show.
The incident happened after Misty (Christina Ricci) tried to inject Lisa (Nicole Maines) with phenobarbital — only for Natalie to jump in front of the latter and take the injection instead. So, basically, she was killed by her best friend. And to make matters worse, Natalie's death is brushed off as an overdose due to her history of addiction. Will justice be served in Season 3?
Adult Natalie's unexpected departure from the show undoubtedly came as a shock to many viewers. That said, some members of the "Yellowjackets" cast were also surprised to learn that one of the series' mainstays was being killed off.
The cast were shocked and upset by Natalie's death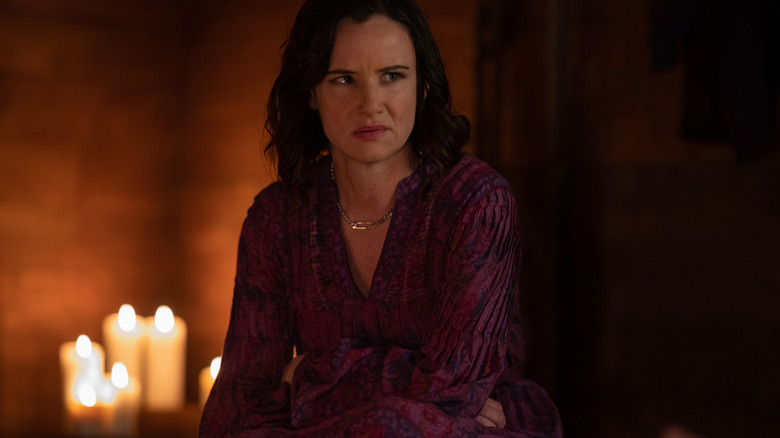 Kailey Schwerman/SHOWTIME
While Misty was responsible for Natalie's death on the show, there were no hard feelings between Christina Ricci and Juliette Lewis behind the scenes. While speaking to Variety, Ricci said that everyone on "Yellowjackets" loves Lewis, and they're all unhappy to see her leave "Yellowjackets."
"I think we were all very upset and sad that Natalie was dying. And it was tough to shoot. It was very emotional," Ricci said. "We shot a lot more than ended up in the episode of me holding Juliette while she was dying and stuff. Those were really tough scenes, and really upsetting." According to Ricci, she bumped into Lewis at the airport afterward, and they both started crying.
This sentiment was shared by Sophie Thatcher, who plays the younger Natalie on "Yellowjackets." In an interview with The Hollywood Reporter, she claimed that she'd heard rumors about Lewis leaving the show, but she wasn't told about Natalie's death until later on. Thatcher said that she felt depressed when she eventually read the script for the Season 2 finale, but she's excited to see Lewis in other projects.
If you or anyone you know needs help with addiction issues, help is available. Visit the Substance Abuse and Mental Health Services Administration website or contact SAMHSA's National Helpline at 1-800-662-HELP (4357).