American Born Chinese: Why Ke Huy Quan Initially Passed On His Role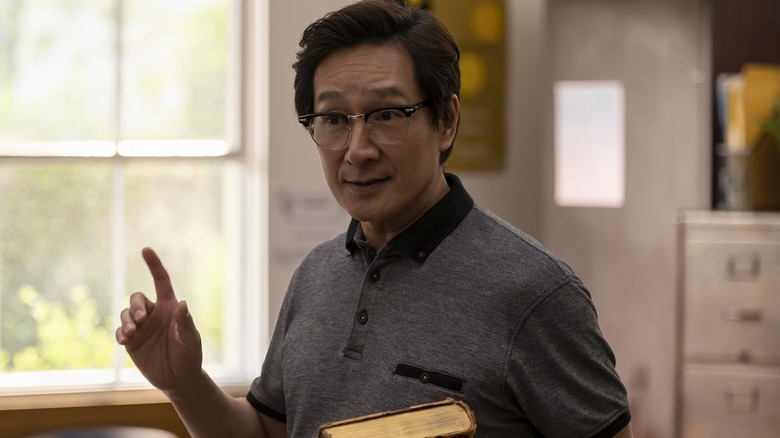 Disney/Carlos Lopez-Calleja
While there's still a way to go, Hollywood has made efforts to include better representation of marginalized communities in projects. This has led to some noteworthy success, such as "Everything Everywhere All at Once," which features a predominantly Asian cast, winning best picture at the 2023 Oscars. "American Born Chinese" on Disney+ is another effort to give roles to Asian actors, and the show takes things one step further by showing how it wasn't that long ago when Asians were pretty much confined to portraying stereotypes on-screen. 
"American Born Chinese" has an in-universe sitcom called "Beyond Repair," which is referenced throughout the series. The show includes a character named Freddy Wong, played by Academy Award winner Ke Huy Quan, who speaks in a stereotypical Asian accent and has the catchphrase, "What could go Wong?" The meta-commentary serves to show how Asians have been portrayed negatively in media as little as a couple of decades ago, and naturally, Quan had some reservations about playing the part. 
NextShark has a quote from Quan after a New York screening where the actor stated, "I remember when I first heard about this character when I was offered the role, it scared the hell out of me. In fact, I actually passed on it because I told our creative team that this is the type of portrayal that we do not want to see in 2023." However, Quan changed his mind after meeting with creator Kelvin Yu's creative team and realizing the character was "like art imitating life."
Freddy Wong on American Born Chinese is based off Kelvin Yu's own acting experience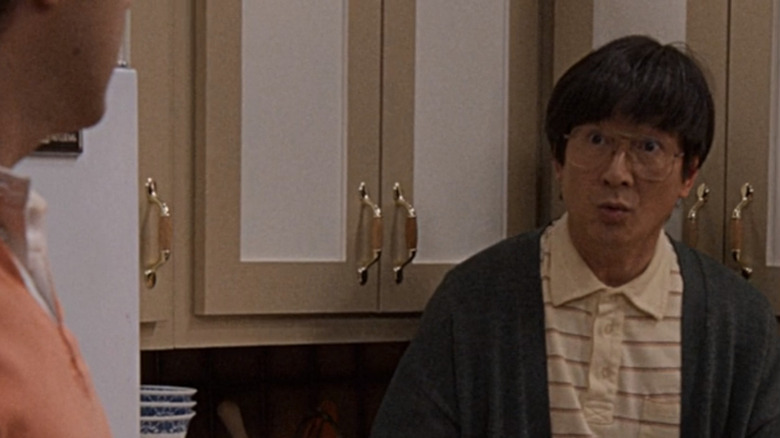 Disney+
Later in "American Born Chinese," Ke Huy Quan's character gets more fleshed out. Viewers see the actor behind Freddy Wong, named Jamie Yao, who's become a repairman who teaches Shakespeare, and when talks of a revival of "Beyond Repair" emerge, Jamie has doubts about whether he wants to play the same kind of character, catchphrase and all. While Freddy's offensive, that's the point the show's trying to make. For many years, Asian actors often had to take such stereotypical roles in order to get work, and creator Kelvin Yu actually based Freddy on his own experiences in the television world. 
Yu acted in a TV series called "Popular," created by Ryan Murphy and Gina Matthews. It ran for two seasons on The WB from 1999 to 2001, and Yu played a character named Freddy Gong across six episodes. This Freddy was exactly what Quan plays on "American Born Chinese" — a stereotype. The graphic novel creator behind "American Born Chinese," Gene Luen Yang, explained, "What Kelvin and his writing team did was they infused Kelvin's own experience as an Asian American actor. Kelvin's very first acting job was one where he played a stereotype character named Freddy Gong and that translated into Freddy Wong on our show."
"Beyond Repair" is a '90s sitcom, and Yu played stereotypical Asian parts into the 2000s. These negative perceptions in media occurred not too long ago, and the Disney+ series tackles them with gusto while simultaneously giving a new generation of young Asian actors actual meaty roles with substance.