How Many Episodes Are In Star Trek: Strange New Worlds Season 2?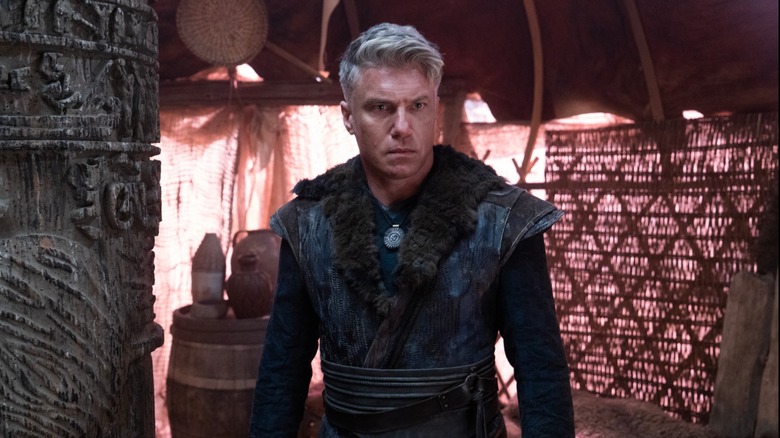 Michael Gibson/Paramount+
To boldly go where no one has gone before has always been the focus of the "Star Trek" franchise, all of which can be watched on Paramount+. "Star Trek" and its many spin-offs have seen a wide variety of species working towards common goals in typically peaceful and compassionate means, though that isn't to say that conflict is always avoidable. Just look at Paramount's popular "Star Trek: Strange New Worlds" series, which is set canonically before the events of the original '60s series. Focusing on Captain Christopher Pike (Anson Mount), "Star Trek: Strange New Worlds" quickly endeared itself to both Trekkies and the general public for its episodic format that often features a message of hope.
Luckily, "Star Trek: Strange New Worlds" was quickly greenlit for a second season, which is set to premier on June 15, 2023. That means it won't be long before audiences are given a chance to once again sail the stars with the crew of the USS Enterprise, but some may wonder how many episodes are on the horizon. Unsurprisingly, Season 2 of "Star Trek: Strange New Worlds" will contain 10 episodes, which is the exact same episode count as the first season. Considering the many events and stories were packed into Season 1, one can only imagine what Season 2 might have in store.
One of the showrunners of Star Trek: Strange New Worlds hopes to amplify what worked in the first season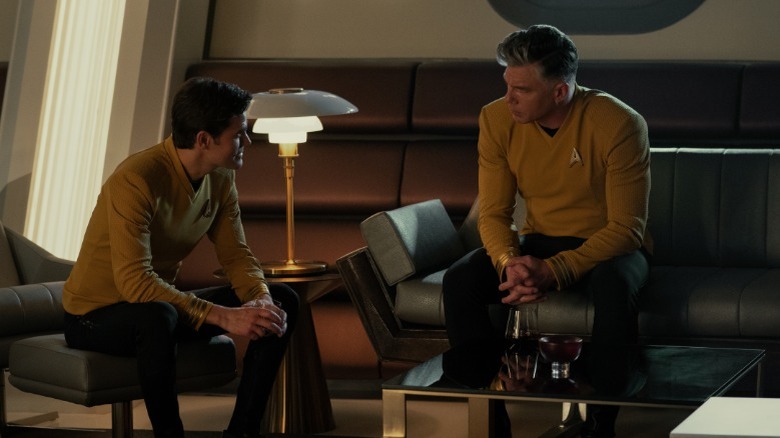 Marni Grossman/Paramount+
The Season 1 finale of "Star Trek: Strange New Worlds" certainly set the stage for Season 2, and it sees Pike come face to face with his own mortality, a burgeoning conflict between the Federation and the Romulan Empire, and of course the arrest of Una Chin-Riley (Rebecca Romijn) because of her genetically engineered status. Needless to say, Season 2 will more than likely hit the ground running when it returns on June 15. In addition, Season 1 of "Star Trek: Strange New Worlds" currently maintains a 99% critic score on Rotten Tomatoes, which sets the bar very high in terms of expectations for Season 2.
In an interview with Trek Movie, co-showrunner Henry Alonso Myers was asked whether Season 2 of "Star Trek: Strange New Worlds" will be different from the first season. Myers answered, "I want to say more of what's worked. But I would also say, in some ways, it's different. We were trying to take what worked and really amplify that. And then try to correct where we weren't happy with it. But the biggest thing we tried to do was not hold back stuff. We were really like, 'Okay, let's pretend this is our last season. And let's absolutely go for everything that we wanted to do.'" With this comment in mind, it definitely sounds like Season 2 of "Strange New Worlds" is chock full of glorious "Star Trek" goodness that will be spread out over ten hopefully awesome episodes.