Is Nick Gehlfuss Really Leaving Chicago Med?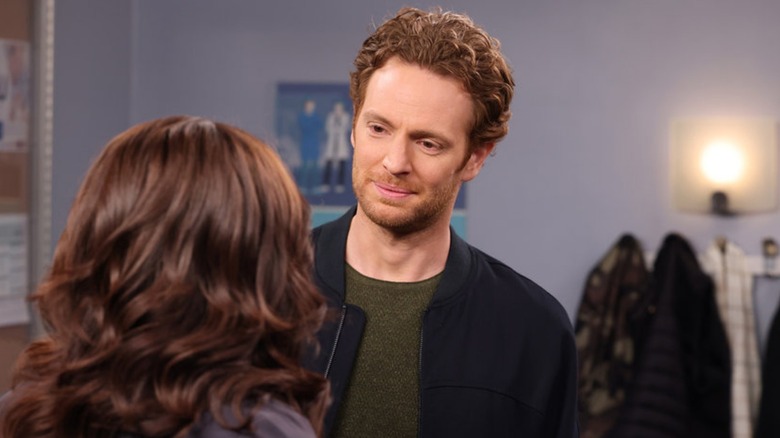 George Burns Jr/NBC
Contains spoilers for "Chicago Med" Season 8, Episode 22
Season 8 of "Chicago Med" is certainly a whirlwind of emotional turns, though probably one of the biggest upsets is that the Gaffney Medical Center goes under new ownership. Of course the hospital shifting to a for-profit venture upsets many of the doctors like Will Halstead (Nick Gehlfuss), and they direct much up their frustration at the hospital's new owner Jack Dayton (Sasha Roiz). Dayton is immensely proud of his realistic Operating Room 2.0, though the doctors of "Chicago Med" aren't the biggest fans – which is probably why Halstead decides to help sabotage the O.R. 2.0, take all of the blame, and then resign. It doesn't take a lot of realize that this means that Halstead is living "Chicago Med," at least for a good bit of time.
In an interview with TVLine, Gehlfuss was asked what went into his decision to leave "Chicago Med," and he replied, "Well, it was a difficult decision, but I felt, maybe like a few months ago, that I was getting to the point of taking Dr. Halstead as far as I could go with him. A difficult decision because, of course, I have for the last eight years grown with a fantastic group of people, and they have become a family, they really have. We use that word a lot, but it's the only one that makes sense, and it's also a community of artists."
Gehlfuss says that he has taken Dr. Halstead as far as he could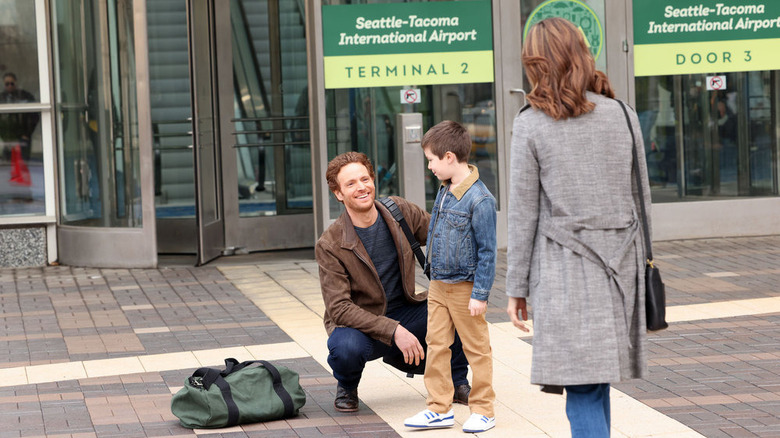 George Burns Jr/NBC
Nick Gehlfuss continued, "And so, I've laid roots in this town. Chicago was never on my radar, and it's become home. So it's difficult to think about leaving something that's so comfortable... [When] an actor gets involved in this profession, we're attracted by the variety, and eight years is a long time with one character, and I felt as if I went as far as I could go with him, and that was that, really."
Gehlfuss went on to say that he just wanted to take a break from "Chicago Med," and that while discussing his character's ultimate fate with the showrunners, Gehlfuss was completely open to any of their suggestions assuming it made sense for Dr. Will Halstead. Luckily, Halstead's resignation gives him a reason to move out to Seattle to rekindle his love with Dr. Natalie Manning (Torrey DeVitto), to whom he was engaged to previously. In other words, even though Halstead has left the titular city in "Chicago Med," the character is essentially getting a happy ending since he is reunited with Natalie, though this development is absolutely bittersweet for fans.