Gerald Castillo, Major Slater On Saved By The Bell And Soap Actor, Dead At 90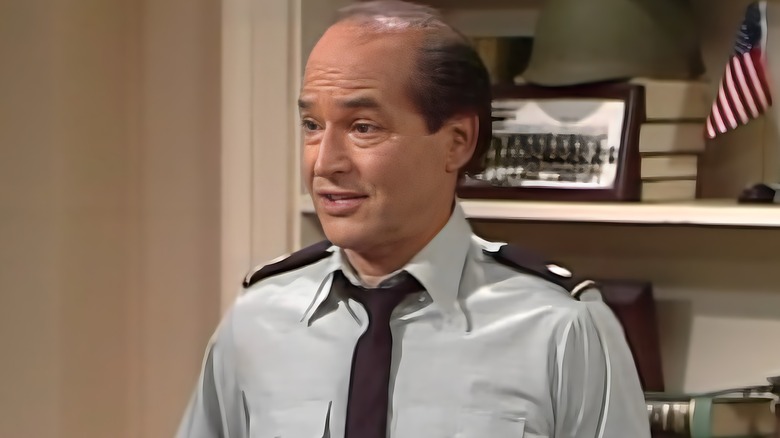 NBC
Gerald Castillo, a character actor best known for portraying Major Slater on "Saved by the Bell," died at the age of 90 on May 4, 2023 at his home in Houston, Texas, according to The Hollywood Reporter. His wife of 36 years, Dayna Quinn-Castillo, announced the news to outlets. In addition to his wife, he's survived by his grandchildren, Brian and Stephanie, as well as great-grandsons, Allen and Bernie. His daughter from a previous marriage, Lisa, passed away last year. 
His wife noted to Variety, "Many of the actors he worked with remember him as a charismatic and insightful director who would jingle the change in his pocket while he pondered a scene, then leap onto the stage to work out the blocking or whisper in an actor's ear. He was revered for providing the support and guidance that allowed actors to fully develop their characters on stage."
Castillo was a legend of the stage and screen with numerous credits to his name outside of his work on "Saved by the Bell." Let's take a look at a life well lived.
Sherman Hemsley convinced Gerald Castillo to pursue film and television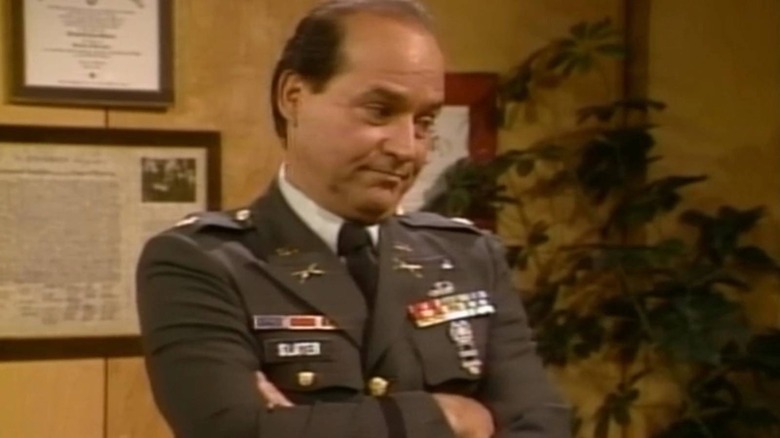 NBC
Gerald Castillo was born in Chicago on December 23, 1932. He honed the craft of acting and stage direction at the Goodman Theater, which launched him into performing all around the United States, acting alongside the likes of Sherman Hemsley, Rita Moreno, and James Broderick. In fact, it was Hemsley, star of "The Jeffersons," who convinced Castillo to move to Los Angeles to get work in film and television. One of Castillo's earliest roles was that of a policeman in an episode of "The Jeffersons."
Castillo worked throughout the 1980s, appearing in numerous TV programs, such as "Barnaby Jones," "Sanford," and "M*A*S*H." He also worked in films during this time, appearing in "Death Wish 4: The Crackdown." However, arguably his most famous role came in 1989 when he starred in an episode of "Saved by the Bell" as Major Slater, A.C. Slater's (Mario Lopez) strict father. He would reprise the part again in 1992 in a Season 4 episode. It was the same year he landed a spot on "General Hospital" as Judge Davis Wagner.
Throughout all this, he never lost sight of his love of the theater. He also worked as a stage director at many theaters across Los Angeles and Ventura Counties. He retired in 2012 and moved to Texas with his wife, where he remained until his death. Castillo was a consummate professional who will be missed by all those fortunate enough to work with him.