The Flash Director Spoils The Movie's Biggest Cameo (& It's A Doozy)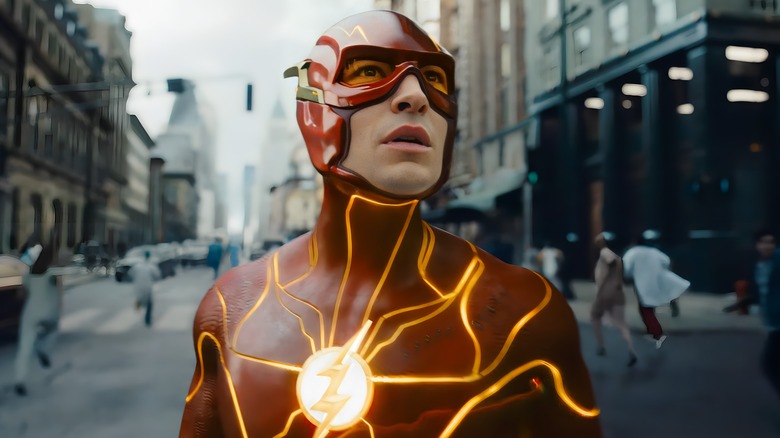 Warner Bros./DC Entertainment
This article contains spoilers for "The Flash"
Michael Keaton and Ben Affleck will return as their respective iterations of Batman in "The Flash," but what about Superman? Will any version of Krypton's favorite son have a cameo in the upcoming blockbuster? The answer to that question is a resounding yes, but don't expect to see Henry Cavill or Brandon Routh in the red cape — that's unless they've also been cast and it's just being kept secret.
That being said, it seems that the filmmakers are fine with spoiling the big surprises pertaining to this movie. As documented by Variety, Andy Muschietti has confirmed that Nicolas Cage's Superman will appear in "The Flash," and working with the actor was a dream come true for the director. "Nic was absolutely wonderful," Muschietti said. "Although the role was a cameo, he dove into it... I dreamt all my life to work with him. I hope I can work with him again soon."
Of course, Cage technically hasn't played the Man of Steel in a live-action "Superman" movie prior to "Flash." That said, he was supposed to portray the Kryptonian in Tim Burton's unproduced "Superman Lives," which would have delivered an interesting take on the iconic character, to say the least. It remains to be seen how the character will factor into "Flash," but he probably won't be like other Supermen. 
The story of Nic Cage's Superman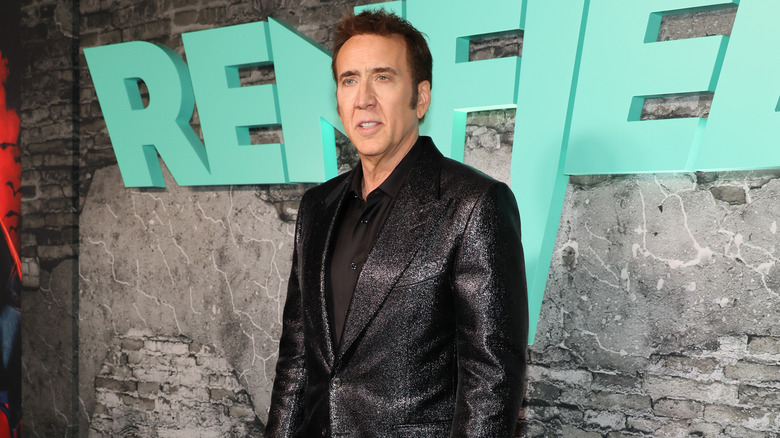 Dia Dipasupil/Getty Images
"Superman Lives" was supposed to rejuvenate the Man of Steel in the late 1990s, but the project never came to fruition. Originally penned by Kevin Smith, the story was reportedly based on "The Death of Superman" comic book storyline, and Lex Luthor and Brainiac were set to team up and unleash chaos. Smith has discussed the meetings he had with the studio about the project in the past, noting that a producer asked him to include giant spiders and polar bears as well.
The script underwent various iterations, of course, and Burton would probably have made a different movie from the one Smith originally envisioned. However, Nicolas Cage was scheduled to play the Man of Steel, and he would have been a brooding hero with long hair. A Google search brings up plenty of images of Cage during the casting stages, sporting the hairdo and iconic Superman costume. Furthermore, the film's entire doomed production story is told in the documentary "The Death of Superman Lives: What Happened?"
However, Cage did get to play Superman eventually, albeit in the animated flick "Teen Titans GO! to the Movies." With "The Flash," though, fans will finally get to see him play the Superman who got away. At the same time, wouldn't it have been better if this news was kept under wraps?
The latest Flash announcement is part of DC's growing spoiler trend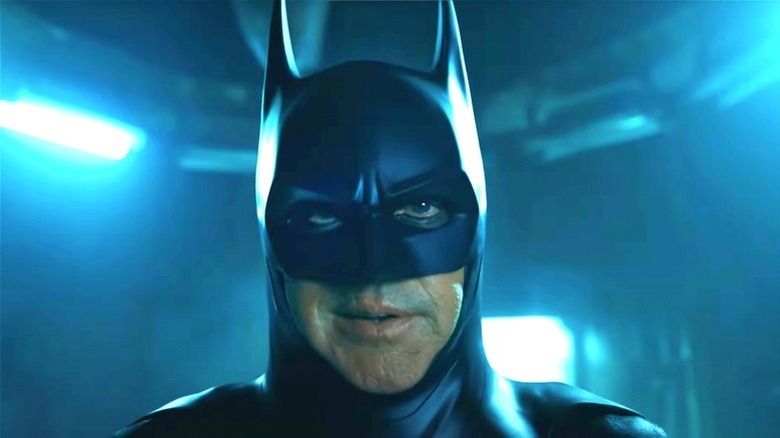 Warner Bros./DC Entertainment
"The Flash" is shaping up to be a bona fide event movie that delivers multiversal madness. The story revolves around Barry Allen aka Flash (Ezra Miller), who decides to travel back in time to prevent a tragedy. But, as "Back to the Future" and countless other sci-fi stories have warned us about in the past, meddling with time is a messy endeavor; naturally, Allen's plan backfires, allowing various heroes and villains from the DC Universe to make an appearance.
This is an exciting concept that opens the door to a world of amazing possibilities, but has DC been giving fans too much information about "Flash" in the lead-up to the film's release? As previously mentioned, Ben Affleck and Michael Keaton's Batmen are set to appear, and they've been all over the trailers. Elsewhere, it's been confirmed that Michael Shannon will reprise the role of General Zod from "Man of Steel" and "Batman vs. Superman."
Warner Bros. and DC Studios will undoubtedly be keeping some of their cards close to the vest. However, if they're willing to spoil Nicolas Cage's appearance, don't be surprised if they give away more big reveals before "Flash" speeds into theaters on June 16, 2023.