Why Ted's Mom From Ted Lasso Looks So Familiar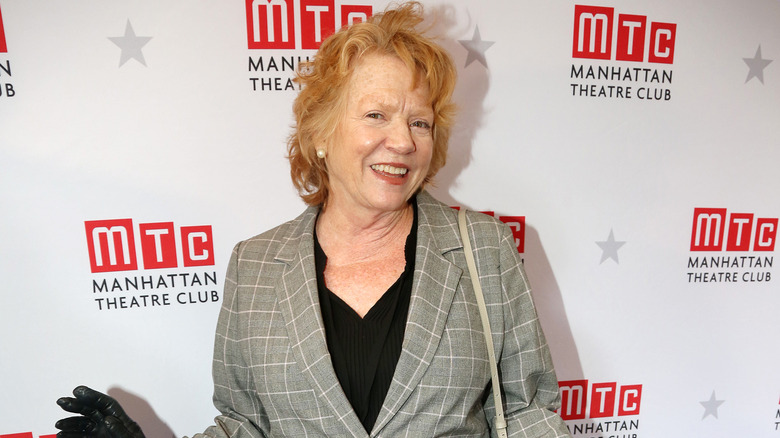 Bruce Glikas/Getty Images
Contains spoilers for "Ted Lasso" Season 3 Episode 11 — "Mom City"
When it came time to cast Ted Lasso's (Jason Sudeikis) mom on, well, "Ted Lasso," the team behind the AppleTV+ series found the perfect pick in Becky Ann Baker. Introduced in the eleventh episode of Season 2, "Mom City," Ted's mother travels all the way to London to visit her son, which only serves to stress Ted out more before AFC Richmond plays a pivotal game against Manchester City. After the team wins the game, he finally unloads on his mother, holding her accountable for the fact that he didn't get the mental health help he so desperately needed after the death of his father — and she completely understands, leading to a fully honest discussion between mother and son.
Baker, a veteran of the stage and screen for decades, seems to exude maternal energy — and beyond that, she perfectly matches Sudeikis' playful performance as Ted, telling far-fetched stories about the time he danced on-stage with Bruce Springsteen to the team. (As he correctly reminds her, that was Courteney Cox.) So where have you seen Becky Ann Baker before? She's been in a truly astonishing number of projects, but two big ones may come to mind first.
Becky Ann Baker is best known for playing two pivotal TV moms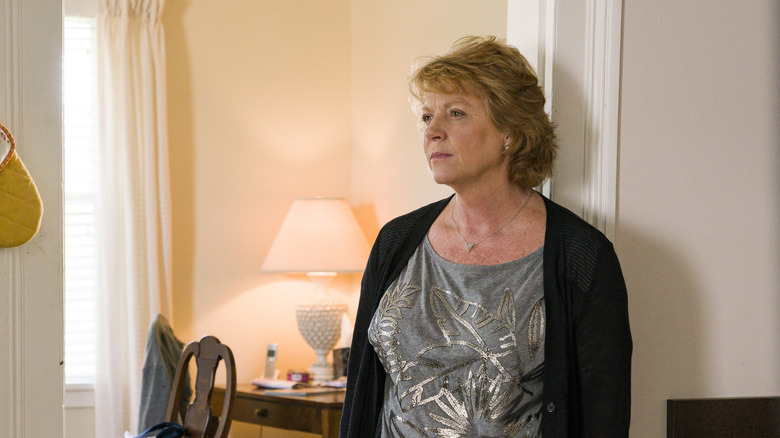 HBO
It's clear that the "Ted Lasso" team wanted a veteran when it comes to playing iconic TV moms, as Baker is likely best known for playing Jean Weir in the cult classic "Freaks and Geeks" and Loreen Horvath HBO's divisive millennial comedy "Girls." On "Freaks and Geeks," she frequently didn't take center stage as mother to Lindsay and Sam Weir (Linda Cardellini and John Francis Daley, respectively), but she was always an important part of the narrative; on "Girls," she went through an intense emotional journey as Loreen.
Introduced as a frustrated mother who's sick of paying for her daughter Hannah's (Lena Dunham) "groovy New York lifestyle," Loreen is ultimately given considerable depth (by, among others, Dunham, who wrote and created the series). After Loreen's husband Tad (the late Peter Scolari) comes out as gay late in life, Loreen is left to re-examine everything she's ever known, which actually ends up increasing her bond with her daughter. (There's also a scene involving Loreen's copious cannabis consumption that's one of the show's funniest and most bizarre sequences, which is saying something.) At the end of "Girls," Loreen and Hannah are tighly bound after Hannah has a baby on her own, and Loreen is on hand to help her daughter become a mother, giving Baker an incredible throughline after five years on the series.
Becky Ann Baker's film resume features a lot of independent films — and a huge blockbuster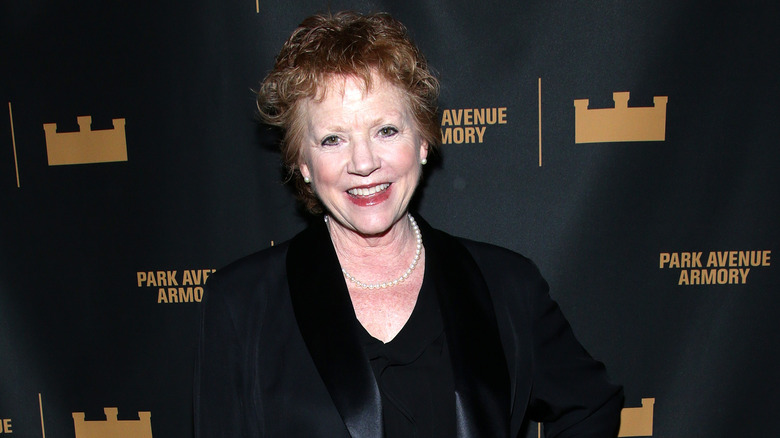 Paul Zimmerman/Getty Images
Baker is probably best known for "Girls" and "Freaks and Geeks," and while she's appeared in a lot of movies throughout her career, she's mostly worked in smaller independent movies that may not be quite as well known. As she got started, she appeared in small parts like as a nurse in "Jacob's Ladder," "The Confession," and "I'm Not Rappaport," a secretary in "Lorenzo's Oil," and a disaster relief volunteer in "War of the Worlds."
Perhaps one of her biggest projects is in "Spider-Man 3" in 2007 — where she appeared alongside her real-life husband, Dylan Baker, who played Dr. Curt Connors — as the mother to Bryce Dallas Howard's Gwen Stacy. (Clearly, people love to cast Baker as a mom.) After that, she popped up in projects like "Nights in Rodanthe," "Hope Springs," "The End of the Tour," "Table 19," and the Netflix original "The Half of It," but she definitely spends much more time on the small screen and stage than anywhere else.
No matter the TV show, Becky Ann Baker has probably appeared on it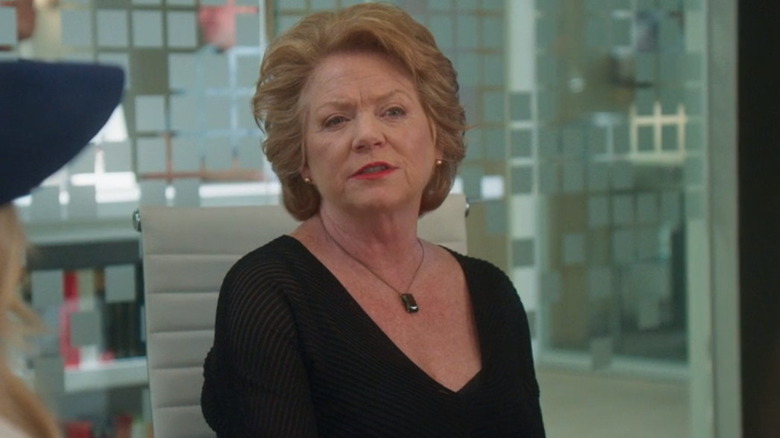 TV Land
If you've watched any television throughout the past several decades, there's no question that you've seen Baker on one of your favorite shows. Her extensive list of one-episode arcs includes hits like "Law and Order: Special Victims Unit," "Sex and the City," "Star Trek: Voyager," "Frasier," and "Nurse Jackie," and she's also had recurring arcs on several other projects. Over four years, she appeared on "The Good Wife" three times as lawyer Alma Hoff, "The Blacklist" as Judge Roberta Wilkins, "Younger" as Bronwyn Madigan, and "Big Little Lies" as Judge Marylin Cipriani.
After arcs on "Billions" and "New Amsterdam," Baker scored two recurring roles — one on the trippy Peacock original "The Resort" alongside Cristin Milioti and William Jackson Harper, and another on the coming-of-age political drama "The Girls on the Bus," an original on Max. In any case, it makes perfect sense that the veteran performer played Ted's mom on "Ted Lasso," as it's hard to imagine any other actress that exudes as much joy and maternal energy as Baker.