NCIS: LA - Who Does Chris O'Donnell's Son Play In The Season 14 Finale?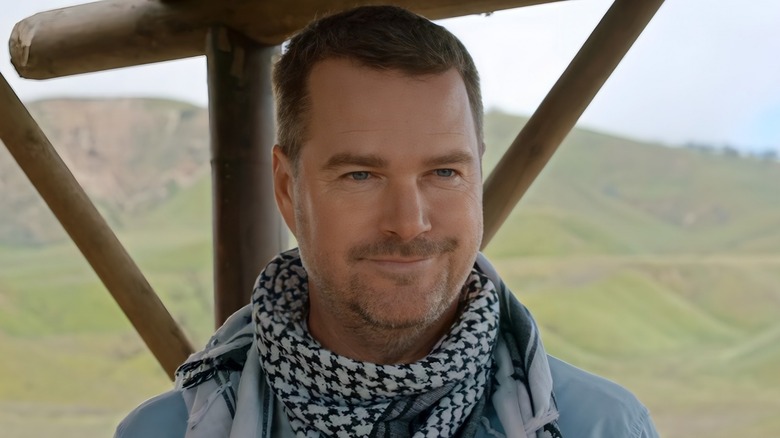 CBS
Saying goodbye is never easy, especially when bidding farewell to a series as long-running as "NCIS: LA." A part of the prolific and popular procedural brand that has been chugging along since the early aughts, it was a surprise to hear that the west coast spin-off would be closing its doors. After 14 years and a historic crossover event, Callen (Chris O'Donnell) and Sam Hanna (L.L. Cool J) went on their last naval crime investigation.
"Wrapping up a series is always bittersweet," showrunner R. Scott Gemmill expressed to Variety. "We were blessed to have 14 seasons together, so bringing it to a satisfying end was extremely challenging after so many years." 
The series did end in a culmination, but a subtle one that some might not be aware of. In the final episode of "NCIS: LA," Gemmill made sure to include an important part of the O'Donnell family tree. After the team journeys to Morocco, Callen and Sam reunite with Nell (Renée Felice Smith) who, while searching for Hetty (Linda Hunt), has included a familiar face in her ranks. The character is part of Nell's team and hilariously does not receive a name. As for why he looks familiar? Well, as Gemill told TV Line, "That is the only child of Chris O'Donnell's that hadn't appeared on the show yet. That's Chris' oldest son, Chip." 
Though short-lived, the addition was a welcome way to close out the show's legacy.
Chip O'Donnell finally joins his siblings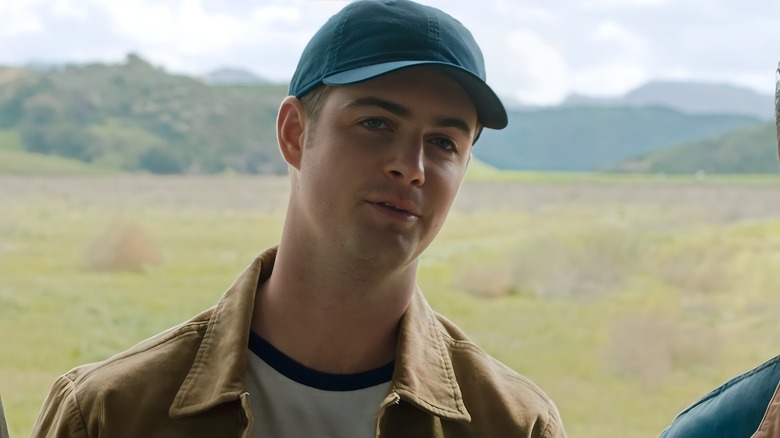 CBS
For the O'Donnell clan, "NCIS: LA" has been a family affair for some time. Throughout the decade and a half of naval crimes, Chris O'Donnell's other four children all had their time to shine in their father's television series. Charlie and Finley O'Donnell both had the chance to play young versions of Callen, while daughter Lily played a young version of Amy in Season 1. Season 7 not only brought his daughter Maeve to the forefront as Natasha, but O'Donnell's real-life wife Caroline played the character's mother. Only the oldest child of the former "Batman & Robin" actor had, until now, not had a chance to contribute — though it wasn't for a lack of trying.
R. Scott Gemmill explained to TV Line that "[Chip O'Donnell] was supposed to play Callen in a flashback, and then COVID came along..." The pandemic stopped the eldest O'Donnell from following in his brothers' footsteps as a young Callen, but Gemmill would not be deterred. Determined to include every O'Donnell, they finally found a way to bring in the remaining family member just in the nick of time. "[A]ll of Chris' other kids had appeared on the show except Chip, so I said, 'OK, I'm running out of time, I've got to throw him in the last episode.' It was a nice little homage to Chris," Gemmill noted.