Fire Country's Diane Farr Is Glad Bode Went Back To Prison In The Finale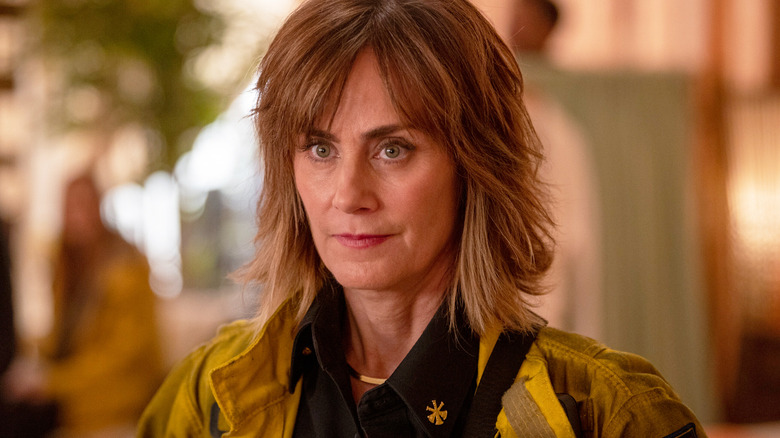 Sergei Bachlakov/CBS
Contains spoilers for "Fire Country" Season 1, Episode 22 — "I Know It Feels Impossible"
Throughout its run, CBS drama "Fire Country" has garnered its fair share of criticism, including from some "Fire Country" fans who found its writing unrealistic in a pivotal moment. Season 1 concluded on May 19, introducing a perhaps even more controversial plot development just before its end — "Fire Country" revolves around Bode Donovan (Max Thieriot), who participates in a firefighting program to expedite a prison sentence, and in the season's final episode, he confesses to a crime he didn't commit in order to secure the release of a friend. Consequently, Bode is denied parole and must go back to prison.
While this may nullify essentially all of Bode's progress throughout Season 1, Diane Farr, who plays his mother Sharon, appreciated the plot twist for how it complicates Bode's character. "I think the actor part of my brain, or the part of my brain that lives in the world, was excited that he was going back to prison," she told PopCulture.com. "It's like the starting gun at a 50-meter dash. Now we're going have to run towards something else."
Farr characterized the moment Bode is denied parole as rock bottom, not just for him, but those who have supported his attempts to reenter society, including Sharon. Working his way back to volunteer firefighting will therefore become a catalyst for the storyline of every major character when "Fire Country" returns for its second season.
Diane Farr is interested in Bode's journey back to firefighting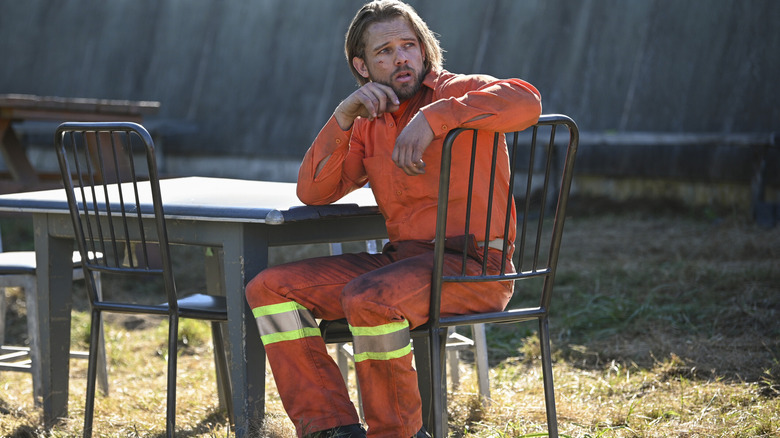 Sergei Bachlakov/CBS
Also after the "Fire Country" Season 1 finale, Farr shared her thoughts on Bode's re-imprisonment in an interview with Entertainment Tonight. In response to a question about how she thinks Bode might get out of prison, Farr highlighted the logistical difficulties posed by the distance between Bode and the fire camp to which he presumably hopes to return. "I don't know how he's getting back there either and I don't know how long he's staying in prison," she said. "The prison is a couple of hours from where we're all supposed to be living. I have no idea how they're going to work that out."
Farr then went on to discuss how the upcoming stretch of episodes that will see Bode imprisoned anew will contrast with and therefore deepen his firefighting work. "We get to see the underbelly of it before he gets back to that camp. I just think it's a cool thing to highlight how troubled these people are, rather than if they took our lead out of the prison part of the story, we would just be visiting prisoners every week," she continued.
By Farr's estimation, then, Bode may be down bad, but fans who have enjoyed his journey thus far can look forward to watching him overcome a new set of uniquely compelling challenges as "Fire Country" continues.