NCIS: Who Plays Seth In The Los Angeles Season 14 Finale?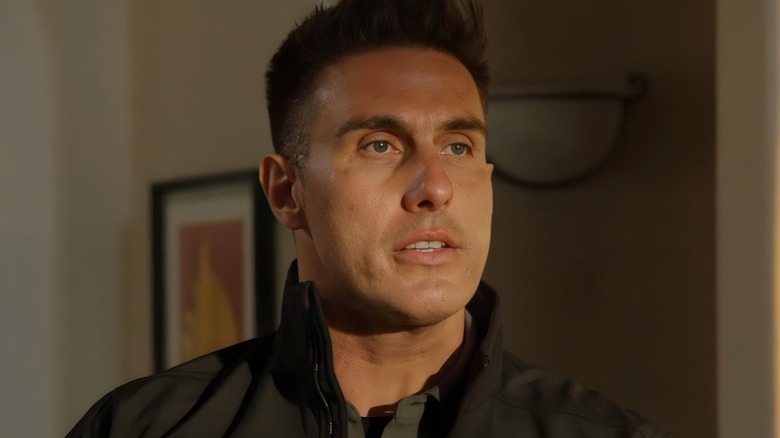 CBS
Contains spoilers for "NCIS: Los Angeles" Season 14, Episode 21 — "New Beginnings, Part Two"
The series finale of "NCIS: Los Angeles" certainly sent the popular television show off with a proper bang. Besides an impromptu marriage at city hall, this episode also sees a high-stakes investigation involving the smuggling of illegal weapons and the vast conspiracy surrounding it. Naturally, that means that the members of NCIS: Los Angeles are seen doing what they do best — which usually involves some quick thinking, fancy gunplay, and the occasional quip that makes light of the situation ... in other words, everything that fans love about the show.
The action component of the series finale of "NCIS: Los Angeles" involves the team infiltrating a black market firearms ring, which has already been compromised by ATF Special Agent Bill Newsome (Randy Couture). However, once the law enforcement agents begin to act, chaos breaks out and the villains begin to desperately fight back.
One of these henchmen is Seth, who quickly leaps into action once Newsome's cover is blown. Unfortunately for him, his pursuit doesn't last long on account of Newsome hiding in a closet and ambushing him. The actor who plays him, Lorenzo Antonucci, just started acting in the last 10 years, but he has had quite a varied career already.
Antonucci originally wanted to be a professional wrestler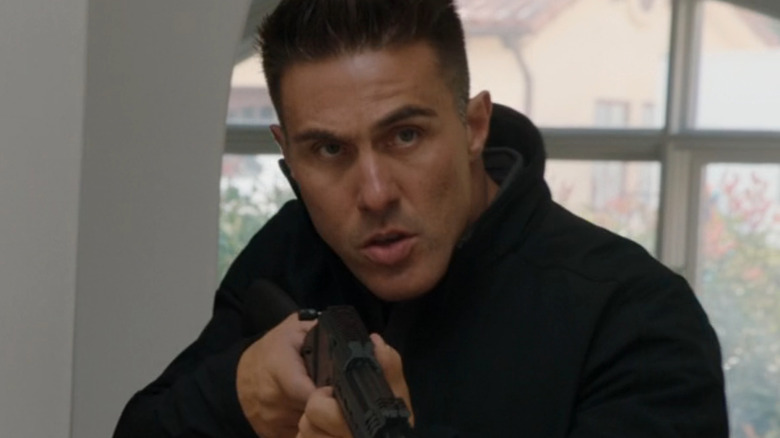 CBS
Lorenzo Antonucci's career started back in 2013 with the short "Killing You," after which he appeared in a 2014 episode of "Tattoo Nightmares" as a tattoo artist, a 2015 episode of "Lucha Underground" as a wrestler, four episodes of "Days of Our Lives" as a henchman, and a 2019 episode of "Game of Thrones" as a King's Landing citizen, all unnamed characters. He has also played himself in two episodes of "Ballers."
Antonucci shared how he got into acting with VoyageLA in 2020: "I moved [to Los Angeles] to wrestle and my roommate at the time said I should go get my headshots." Through his "constant hustling," he eventually ended up popping up in several roles and hopes to one day reach the career highs of Sylvester Stallone and Dwayne Johnson. One thing does seem certain, though: If somebody needs a henchman or a background character, Antonucci is ready and willing.