Who Plays Isabel Luijten In Faithfully Yours?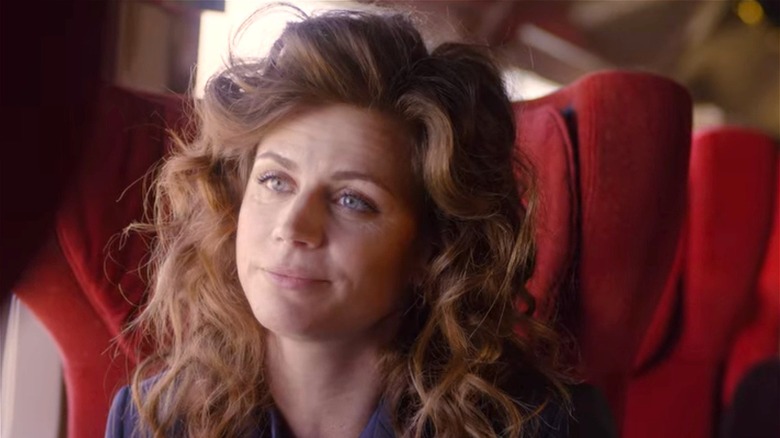 Netflix
The Dutch thriller "Faithfully Yours" has been a recent unexpected hit on Netflix, landing in the streaming service's top ten most viewed titles in the past week. The film was written and directed by André van Duren and stars Bracha van Doesburgh as Bodil Backer, a judge who investigates the disappearance and apparent murder of her best friend, Isabel Luijten. 
Isabel is played by Elise Schaap, a native of Rotterdam with nearly two decades of experience in Dutch television and cinema, including as a judge on "Drag Race Holland." Schaap made her debut in 2004 on the television program "B——" with Anna Drijver. 
She recently told Harper's Bazaar that she is currently working on another project with Drijver for Netflix with Dutch director Jelle de Jonge ("Love Over Distance," "Bon Bini Holland"). "It should be finished next year," Schaap said. "Anna writes the script, I play the leading role, Jelle directs."
Elise Schaap is married to former actor Wouter de Jonge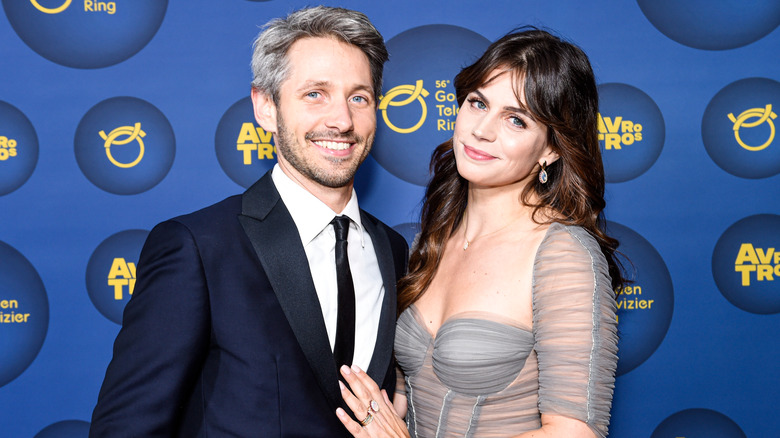 Bsr Agency/Getty Images
Elise Schaap actually credited the COVID-19 pandemic for helping speed the development of her upcoming collaboration with Jelle de Jonge and Anna Drijver, which will be called "De Z van Zus." "Corona has been good for that: suddenly we were able to cover quite a course. I've known Anna since 'Bride Flight,' we're a good match, we're very passionate about it. It really feels like a fire that has started to burn." 
She also spoke to Harper's about the deep and passionate connection she feels with her husband, former actor Wouter de Jonge. "We speak the same language in humor," Schaap said, "that's important, if I couldn't laugh with my husband, if we couldn't connect on that level, I would feel very lonely." 
She went on to tell the magazine that her husband had left acting to become a mindfulness trainer and author, and the divergence had resulted in what she referred to as "spiritual chafing sometimes. I also like to call him a goat's wool sock. We always make fun of each other, that's nice, you should never take yourself too seriously."
Elise Schaap has appeared on a wide variety of Dutch television shows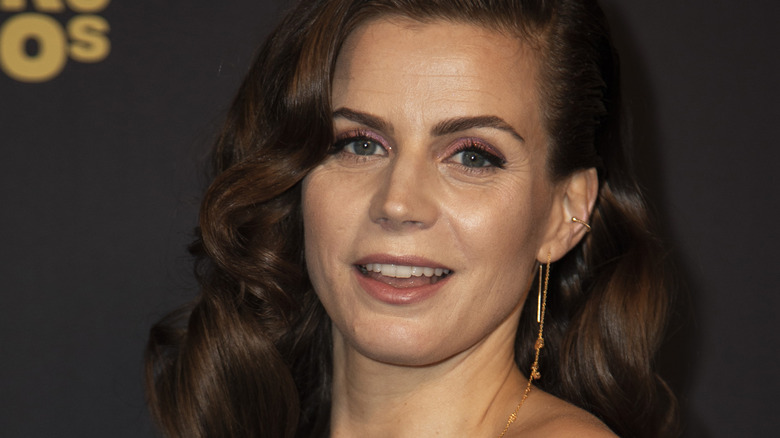 Bsr Agency/Getty Images
In 2005 and 2006, Elise Schaap appeared on 41 episodes of the action series Hotnews.nl, which chronicled the sometimes dangerous adventures of a team of teenaged reporters for an online news outlet. Between 2015 and 2019, she starred as Roxanne on the comedy "Familie Kruys," from 2019 until 2022, she appeared 21 times as Danielle van Marken on the crime drama "Undercover." 
In another interview with Harper's Bazaar, Schaap said that fans of her television and film work might be surprised to learn what she is like when the cameras are not rolling. 
"I don't think I'm very prominent," Schaap said. "I have two best friends, one is a child psychologist, the other has an acting management agency. In the meantime, they have also become friends with each other, so that's handy, the three of us can meet up. It's an unconditional friendship. We eat together, have a terrible laugh together, pour our hearts out to each other."