Mortal Kombat 1 Leak Suggests Homelander And Omni-Man May Be Among Special Guest Characters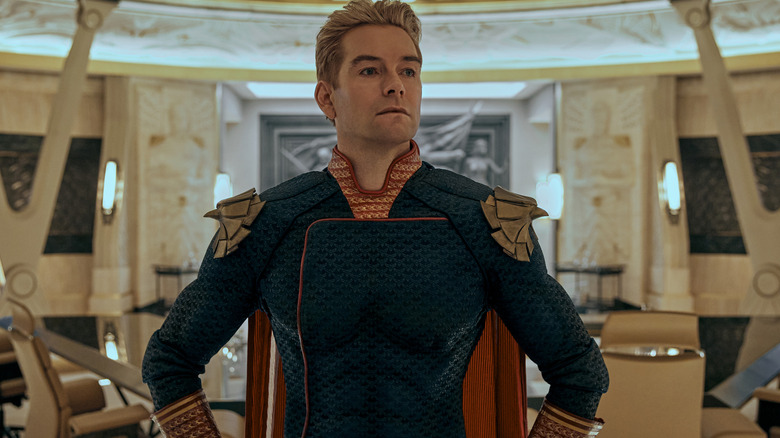 Courtesy of Prime Video
The next installment of the "Mortal Kombat" franchise is set to release later this year, and fans can look forward to reimagined versions of their favorite "MK" characters. Plenty of classics are confirmed to make appearances, including Liu Kang, Sub-Zero, Johnny Cage, Scorpion, and more. However, for players looking for a completely new fighter to main, there's always the inevitable DLC to look forward to, and if certain leaks are to be believed, Pack 1 for "Mortal Kombat 1" is set to include some serious heavy hitters.
GameSpot reports that an Amazon Italy listing for the game has six characters included for Pack 1 of the new game. Three of these are canon to "Mortal Kombat" mythos — Quan Chi, Ermac, and Takeda. However, three are brand new and very exciting for anyone who loves the superhero shows on Amazon Prime Video. The listing reports that Homelander from "The Boys" and Omni-Man from "Invincible" will make their way to the game. Peacemaker from DC Comics is also reportedly set to lay down the hurt, and if this leak turns out to be accurate, it's incredibly exciting to think of how these characters will factor into the gameplay.
Homelander and Omni-Man have plenty of fatalities between the two of them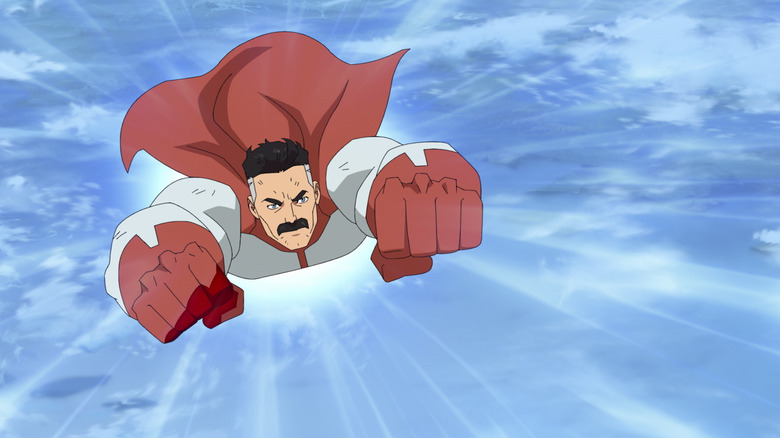 Courtesy of Amazon Studios
Having two characters who basically amount to "Evil Superman" may seem like overkill, but there are enough differences between Homelander and Omni-Man to warrant both of their inclusions in the game. It's particularly exciting to think of what fun taunts they may be given and what their power sets will entail. Peacemaker's inclusion is fascinating, especially seeing how he was kind of a non-entity in the public consciousness until he was put in 2021's "The Suicide Squad" and then spun off into his own HBO Max series. 
However, neither Warner Bros. nor NetherRealm Studios have confirmed this information, so take the leak with a grain of salt for the moment. It's also worth noting the listing mentions five new Kameo fighters, which will be fighters who can only help players in battle. The ones mentioned for the Kombat Pack 1 include Johnny Cage, Tremor, Ferra, Mavado, and Khameleon. Johnny Cage is also poised to get a Jean-Claude Van Damme premium skin in the pack, as well, so it would seem players will get their money's worth for this DLC. 
"Mortal Kombat 1" is set to come out on September 19 for PlayStation 5, Xbox Series X|S, Nintendo Switch, and PC. However, you can play it a few days earlier by preordering the Premium or Kollector's Editions.