Family Guy: Seth MacFarlane Exits The Show In Support Of The WGA Strike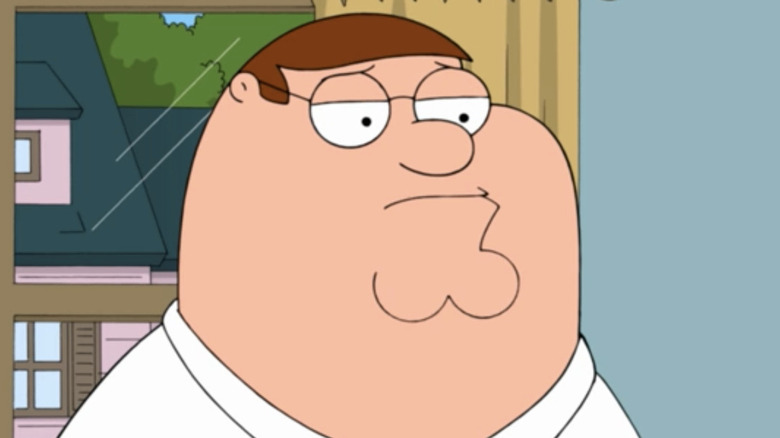 FOX
Seth MacFarlane, creator, writer, executive producer, and star of Fox's "Family Guy" has left the project until further notice. His showrunners, Brian Boyle, Matt Weitzman, Rich Appel, and Alec Sulkin, have departed from the series as well in support of the 2023 Writer's Guild of America strike. According to Deadline, MacFarlane does not intend to return until such time as a favorable agreement is met between the writers and 20th Television, the studio in charge of "Family Guy."
This decision has yet to receive any public backlash from the higher-ups. Deadline also noted that MacFarlane and his production company, Fuzzy Door Productions, have not received any form of suspension letter from NBCUniversal.
Furthermore, while "Family Guy" just wrapped Season 21, "American Dad!," MacFarlane's other animated series, is in the middle of Season 20, with only a fraction of the remaining episodes completely scripted and recorded. Should the writers' strike continue beyond the air date for these episodes, 20th Television will need to decide how to continue – or cancel – the show. But there's a cushion of time between then and now, approximately three months' worth of episodes, according to Deadline.
At the time of this writing, no public agreement has been reached between the writers and 20th Television, let alone the rest of Hollywood's studios. So, for now, anticipate "Family Guy" to take a longer-than-normal hiatus between seasons, and anticipate a potentially more immediate narrative decay for "American Dad!."
Seth MacFarlane participated in the last writers' strike, too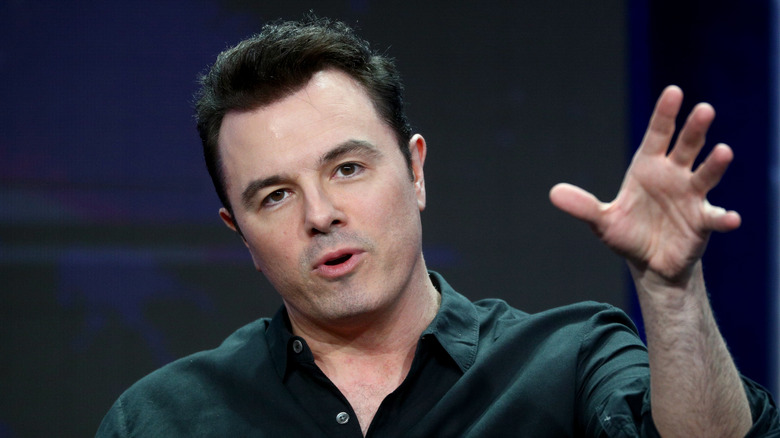 Frederick M. Brown/Getty Images
This is not the first time that Seth MacFarlane has supported writers. In 2007, the Writer's Guild of America went on strike for much the same reasons as it is striking now – and MacFarlane participated in that strike, too. He even publicly called upon showrunners to financially support production assistants who were terminated by the studios in retaliation to the strike. The previous strike lasted 100 days and its consequences were felt across all forms of media. The current strike is by no means at 100 days but shows like "Stranger Things" have already been put on hold.
MacFarlane has yet to be seen attending a physical picket line this time around, but his decision to temporarily quit "Family Guy" and "American Dad" hits the studio where it hurts. It's well known that MacFarlane voices half of the main characters in "Family Guy," such as Peter Griffin, Stewie Griffin, and Brian Griffin, but he also voices Stan Smith, the titular dad in "American Dad!" It's possible that his creations are too big to fail but the productions would take a serious hit if they attempt to replace him as a voice talent.