Chicago Med: A Natalie And Owen Manning Reference Has Fans Ecstatic (& Hoping For A Return)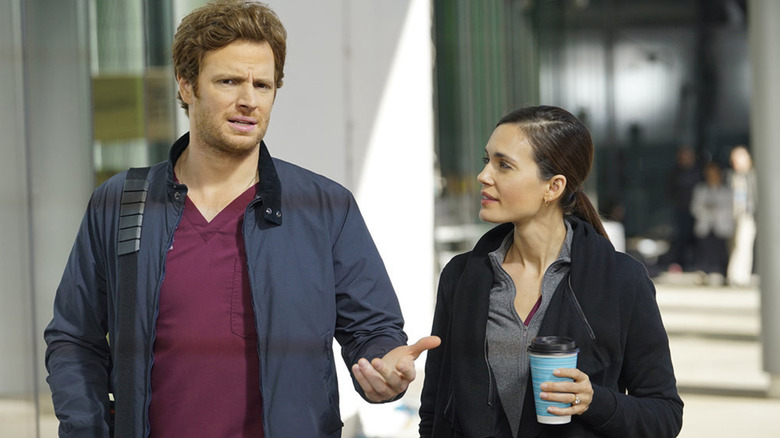 Elizabeth Sisson/NBC
Contains spoilers for "Chicago Med" Season 8, Episode 21 — "Might Feel Like It's Time for a Change"
"Chicago Med" is more than just a bunch of doctors trying to save lives. It's also about their interpersonal lives and whether they'll be able to find romance with such a high-demand job. Plenty of ships have materialized over the years, particularly between Dr. Will Halstead (Nick Gehlfuss) and Dr. Natalie Manning (Torrey DeVitto). The two were actually engaged for Seasons 3 and 4, but they never ended up tying the knot. The relationship only got more complex when Manning was fired in Season 7, forcing her to move to Seattle with her son, Owen (Ari Morgan).
In the most recent episode, it was revealed that Halstead still carries a romantic flame for Manning, and he's even held onto a drawing made by Owen. It was a nice reference to remind viewers that Manning's still out there, and it reignited the desire from fans to see the two end up together. Plenty of people got emotional after the moment, like Twitter user @halsteadsasss: "I miss my little family so much." The bigger question on fans' minds is whether the drawing hints that Manning and her son could re-enter the picture.
Chicago Med fans speculate how far Halstead will go to be with Manning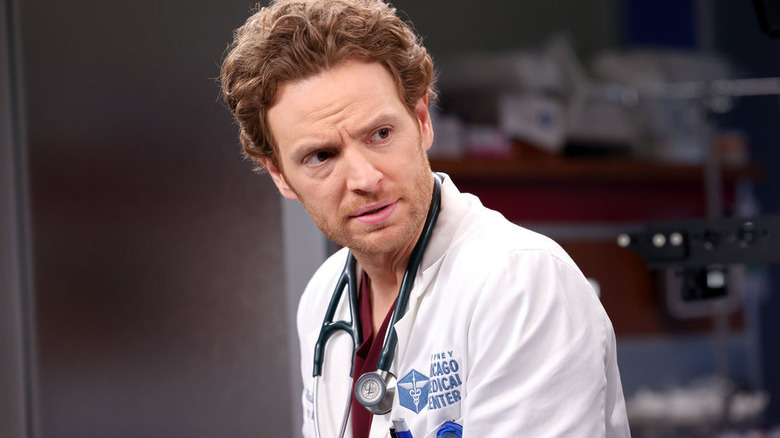 George Burns Jr/NBC
The moment when Halstead looks at the drawing is especially emotionally charged, seeing how he had to have a difficult conversation with Dr. Grace Song (T.V. Carpio) about how he couldn't be in a relationship with her without giving a definitive reason. However, seeing him look at that drawing makes it abundantly clear that he still has feelings for Manning, and that has fans wondering if the two of them have a future after all. 
While Dr. Manning has been gone since Season 7, there are still ways for the two to have their happily ever after, as @BethHoller is somewhat predicting, "I just know what this is building up to and it makes 1/2 of me happy and 1/2 of me sad." When someone asked what precisely that meant, @BethHoller elaborated, "Will is going to leave Med to be with Natalie and Owen." Characters come and go all the time from the "One Chicago" franchise, and Halstead has certainly put in plenty of work over the years on the show. His leaving would definitely be an emotional moment for fans and would be a proper send-off. 
@HenryAppleBott1 even thinks it makes sense given the context of his role in "Chicago Med" as of late: "Wow I hadn't even considered his departure, then again he's been very unactive recently." Then again, perhaps Natalie and Owen could come back to Chicago. Either way, there's one more episode left in "Chicago Med" Season 8, and a return or a departure would be an excellent way to shake things up.