Why Was Happy Endings Canceled?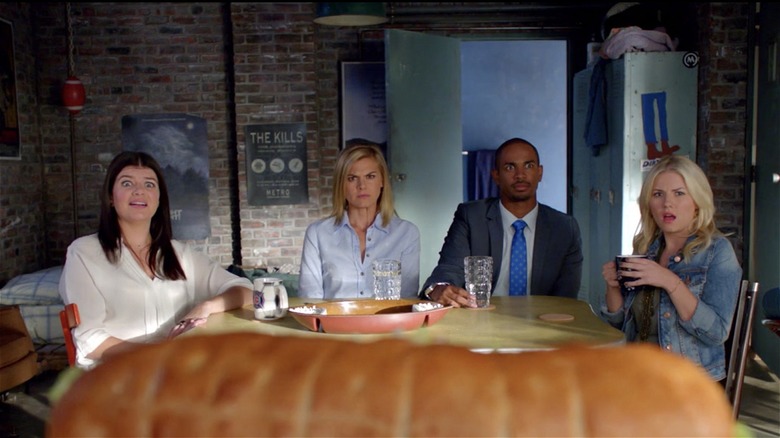 ABC
There have been many sitcoms about a group of friends finding love in The Big City, but none had the charm of ABC's "Happy Endings." (Sorry, "Friends.") Taking place in the often underrepresented city of Chicago, the series is a refreshing take on the genre. After free-spirited Alex (Elisha Cuthbert) leaves Dave (Zachary Knighton) at the altar for a guy on rollerblades, their group of comrades has to evaluate how their core dynamic can survive. The show that Damon Wayans Jr. left "New Girl" for was a delightful meta-commentary about others of its kind before cancellation ended its potential. And for those looking to make sense of how such a gem could fall by the wayside, there isn't any. When the head of ABC, Paul Lee, was questioned about the decision, he gave quite an unsatisfying answer.
"What we found was ["Happy Endings"] was just too narrow. It was a very hard decision because, as you know, I love that show and I found it very hard to make that decision," he said. Entertainment Weekly hypothesized that the series didn't have high enough ratings, which may have been the case. But since then, the series refuses to lose its hold on pop culture and has been a cult classic in its own right. With a lockdown episode for charity during the pandemic released to the delight of fans, "Happy Endings" continues to be a cultural touchstone.
Chances of revival were doomed before they began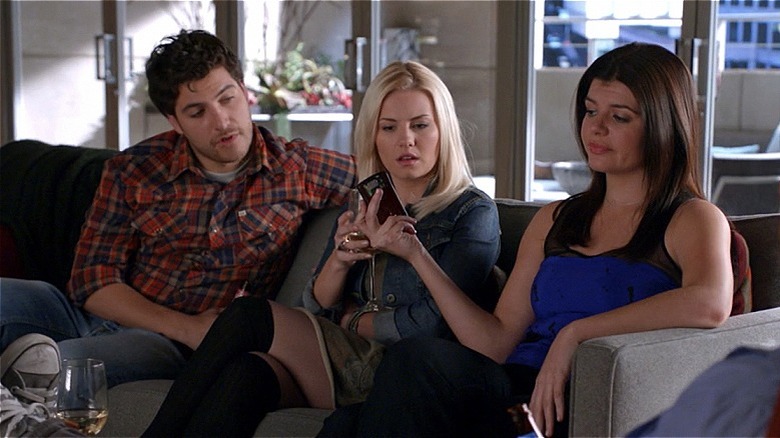 ABC
Long before it was customary for streaming shows to jump platforms, fans held out hope that "Happy Endings" would find another home. After ABC axed the series, USA seemed like the next likely place for Season 4. Creator David Caspe admitted to TVLine that it was close, but the network ultimately decided against it. "Happy Endings" faded into the abyss, even though it could have been so much more.
"[T]he show felt like it was built to be a better performer than it was in the end. It maybe wasn't gonna be a Modern Family-sized [hit], but it shouldn't have died the way it died, in our opinion ..." Caspe said. "Happy Endings" ended in a full circle, with Dave and Alex finally amicably parting ways as they always should have. But that was intended to be the start of something, not the end. Now that the characters concluded their arcs, Season 4 would have explored their relationships with other characters.
"I really would like to have seen where Penny ends up and what happens with Dave and Alex," producer Jonathan Groff lamented. "Do they ever get back together? They seem like they're right for each other." Caspe's real-life wife, Casey Wilson, portrays the romantically unlucky Penny, who is always looking for Mr. Right. Being she had the most relatable female experience of the series, Penny deserved the most to be happy, making the cancellation especially painful.