Here's Where You Can Watch Mrs. Chatterjee Vs Norway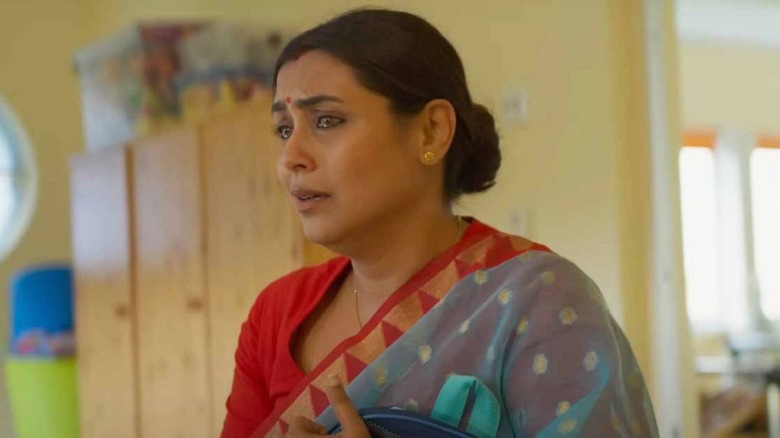 Zee Studios
Anyone emotionally ready for a powerful story based on true events will want to check out India's "Mrs. Chatterjee vs Norway." The film was released in theaters on March 17 and proved to be a modest box office success. However, it's understandable if some audiences weren't able to view the film at their local cinema, and fortunately, it's available to all those with a Netflix subscription. 
"Mrs. Chatterjee vs Norway" came out on the streaming service recently and soon made its way into the platform's Top 10 Movies among an eclectic assortment of very different films, including "Fifty Shades of Black." It's easy to see why viewers would be drawn to the emotionally-charged story of an Indian mother whose children are taken away from her by the country of Norway, and she has to fight to get them back. The film's even more prescient as it's inspired by the true story of an Indian couple who had their children taken away by Norwegian authorities. Anyone ready to get invested in this heartwrenching story would do good to add "Mrs. Chatterjee vs Norway" to their queue list.
Mrs. Chatterjee vs Norway divided fans and critics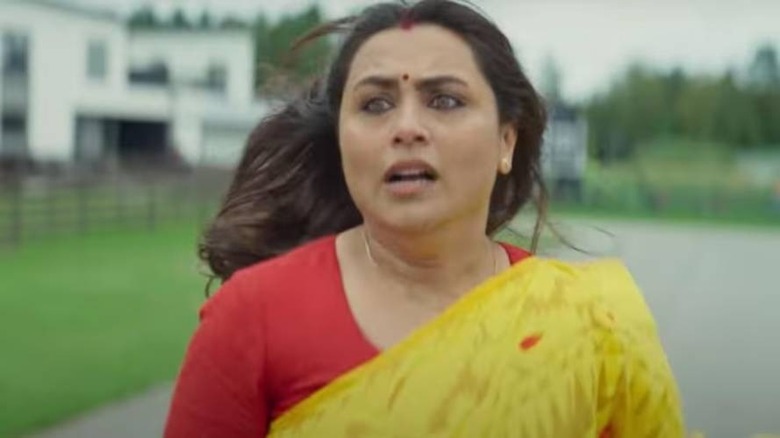 Zee Studios
"Mrs. Chatterjee vs Norway" is certainly a movie that will tug at your heartstrings, but is it worth watching? That depends on who you ask, as Rotten Tomatoes has a divided consensus among critics and audiences. Critics gave the film a 21% positive rating based on 14 reviews. Conversely, general audiences were far more forgiving, with the movie earning 94% positive ratings from over 100 reviews.
One critic who recommended the film was Devesh Sharma of Filmfare, who stated, "Watch Mrs Chatterjee Vs Norway for its sensitive dramatisation of a real-life case. And for the superlative acting displayed by Rani Mukerji, and the entire ensemble cast." Meanwhile, Renuka Vyavahare of The Times of India praised the score but also offered some criticisms of the movie as a whole: "Amit Trivedi's music embodies the spirit of a fearless mother. 'Shubho Shubho' tugs at your heartstrings. The film could have achieved a similar effect if it wasn't for its populist approach and melodramatic execution."
It sounds as though "Mrs. Chatterjee vs Norway" hits especially hard if you're a parent yourself, so get the tissues ready for your next Netflix watch.