Evil Dead Rise: Lee Cronin Addresses How The Cat Avoided A Worse Fate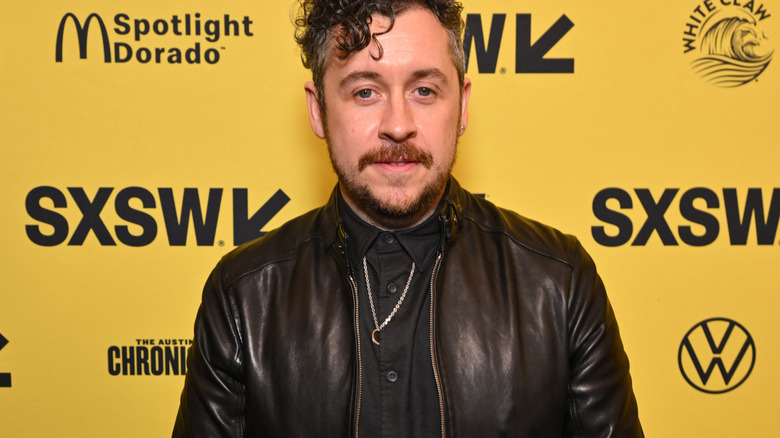 Daniel Boczarski/Getty Images
Contains spoilers for "Evil Dead Rise."
When it comes to the "Evil Dead" series, very few taboos still remain unbroken. After all, the film series makes its bread and butter over bloody inter-sibling family conflict. "Ash vs Evil Dead" kills off some preteens on-screen, and the franchise has featured everything from laughing stuffed moose heads to mischievous mice on the loose. But it appears director Lee Cronin ran into one remaining taboo while scripting "Evil Dead Rise" — killing off an animal still seems to be a big no-no among horror fans.
When audience members last see this particular cat, it escapes into the air vent of the apartment building where Ellie (Alyssa Sutherland) dwells. The audience sees Ellie clamber into the vent to chase it, and the animal is then seen scampering away. The movie never confirms what happens to the feline. There's a reason for that: Cronin chose not to use one of the two much-more-gruesome ending he'd scripted for the animal.
"It was written. Oh, it was written where you actually see [Ellie] crawling through the [vent] and she's finishing off the cat, just swallowing the tail," Cronin told Total Film Magazine and Games Radar + during a May 2023 interview. He also proffered up another possible ending for the cat. "Then there was... but our budget never allowed this... I wanted – you know, the hatch that opens in the back of Danny's [Morgan Davies] bedroom — I wanted Kassie [Nell Fisher] and Beth [Lily Sullivan] to escape that way. You think things are getting to safety, and then they come across a Deadite cat." But audience reactions helped Cronin decide against portraying the animal's death.
Preview audiences definitely had a say in the cat's fate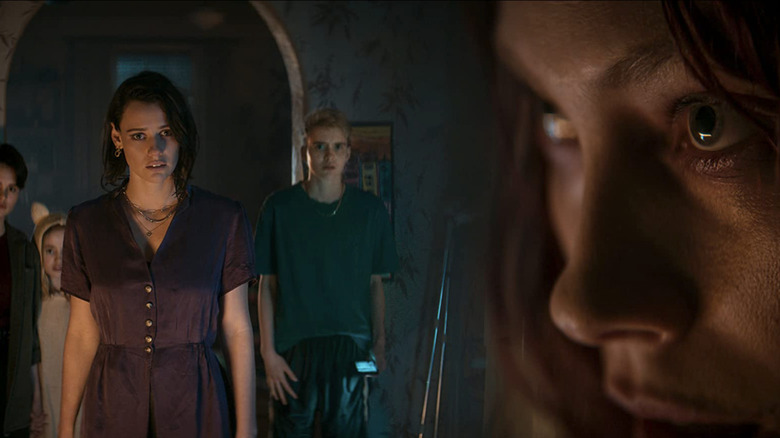 Warner Bros. Pictures
Budgetary concerns aside, Lee Cronin notes that audience reactions at screenings confirm his editorial choice, as people seem to be firmly on the cat's side.
"Ultimately, though, the thing I've learned is that people f****** hate if you do anything to animals. It literally turns people off your movie. Someone asked a question in a Q&A the other night and they cheered when I said the cat survived. The entire audience cheered. I actually chose the take of the cat running away just to make clear that it got out," Cronin confessed. 
It appears that his own moral qualms also kept him from going to further extremes with the film's human characters; he told Total Film Magazine and Games Radar + that he wasn't entirely sure if he ever scripted a death for Kassie since he felt that killing the child would drag the film to a harsh moral low point from which the film wouldn't be able to recover. The movie's central family, after all, has suffered enough. A merciful take on the "Evil Dead" world? It looks like anything's possible.