28 Months Later - Will It Ever Happen?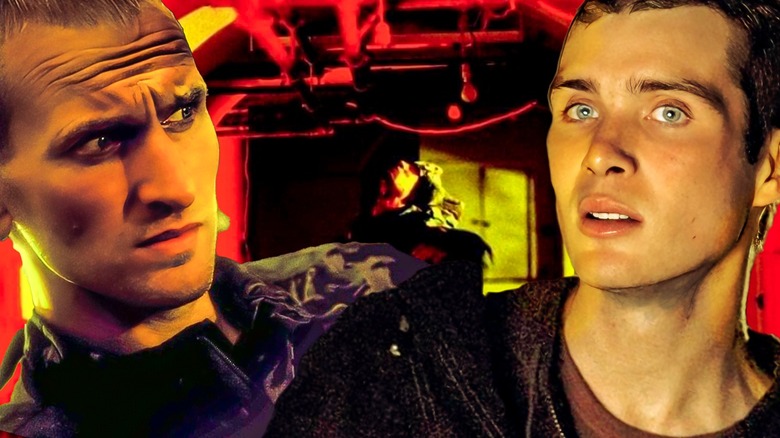 Static Media
When animal rights activists free infected primates from a testing facility in 2002's "28 Days Later," they unwittingly unleash a virus codenamed Rage on the British Isles. Jim (Cillian Murphy) wakes from a coma 28 days after the outbreak in an empty hospital and ventures into an eerily quiet London, where he is hunted by infected humans who have transformed into terrifying zombie-like creatures. Jim and a group of survivors travel together to a military encampment broadcasting salvation on the radio, where they discover humans are as big of a threat as the infected.
"28 Days Later" was a commercial and critical success, followed up by a sequel in 2007. "28 Weeks Later" explored the U.S. Army's ill-fated attempt to reintroduce refugees into London six months after the outbreak, believing the infected population has been irradiated. The film, which centers on two children who just might carry the key to a vaccine in their DNA, featured up-and-coming stars like Jeremy Renner, Rose Byrne, Robert Carlyle, Imogen Poots, and Idris Elba.
"28 Days Later" set the stage for a zombie renaissance, proving audiences have an appetite for dystopian films. The film's influence on the horror genre cannot be overlooked. The first film launched Murphy and Naomie Harris' acting careers, introduced Alex Garland as a screenwriter and cemented Danny Boyle's reputation as a director. Considering how well-regarded both films were, why hasn't there been a third installment? Stick with us as we explore whether "28 Months Later" will ever happen.
Why isn't 28 Months Later happening yet?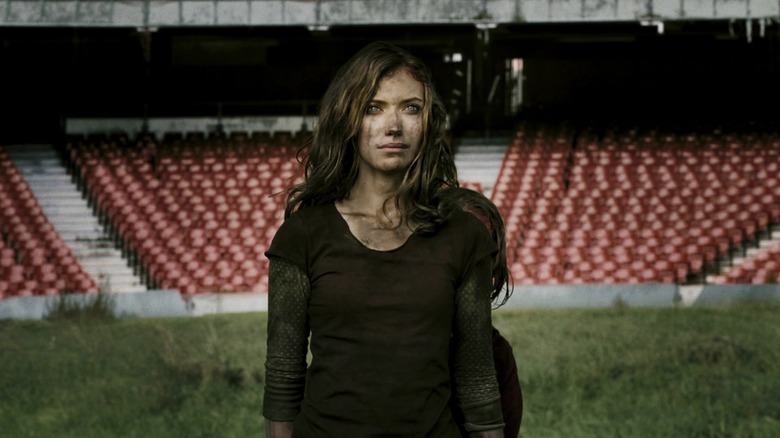 Fox Searchlight
Although "28 Days Later" was a massive commercial and critical success that warranted a follow-up, the sequel didn't receive the same glowing reviews as the first film. "28 Weeks Later" was still profitable, although not the runaway success of the first film. This box office disappointment must have contributed to the studio not immediately getting a third film into development, despite the ending of "28 Weeks Later" leaving the story wide open to a third installment.
Danny Boyle has teased the possibility of a third film with him at the helm for years. But in 2010, Alex Garland, who wrote the first film and co-produced the second, revealed that complications concerning the rights to the zombie franchise could play a role in "28 Months Later" never being made. "When we made '28 Days Later,' the rights were frozen between a group of people who are no longer talking to each other," Garland told Worst Previews. "And so, the film is never going to happen unless those people start talking to each other again."
Fox Atomic, which distributed "28 Weeks Later" in the US, closed up shop a couple of years after the film came out, and all of their projects were divided up amongst Fox's other divisions. This restructuring, and the second film not living up to the first critically and commercially, could have affected the prospects of "28 Months Later" going into development.
What has Alex Garland said about 28 Months Later?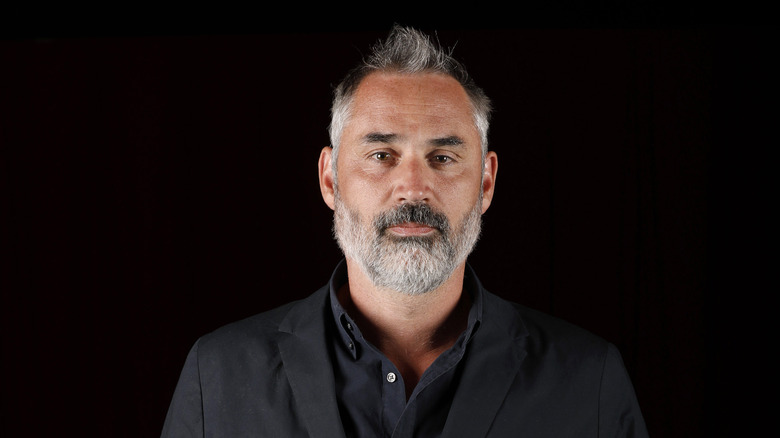 Monica Schipper/Getty Images
In 2012, Alex Garland once again quashed fans' hope, saying there are no plans for a third film, but three years later, Garland teased the possibility of a third installment, confirming he had been talking about story ideas with director Danny Boyle and producer Andrew Macdonald. In 2015, Garland said he wrote a story concept but didn't want to write the screenplay. By 2018 Garland had reversed his stance, telling fans in a Reddit thread that there were discussions about a third film but that it was unlikely to surface.
A 2018 interview suggested that Garland's negative feelings about sequels may have stopped a third film from getting made. "I understand in rational ways why people work on long franchises. I understand the financial benefits," Garland told The Verge. "But in truth, I can't understand internally why they do it because you then have to spend another three years of your limited life doing the same thing when you don't have to."
Garland admitted that he wonders whether "28 Months Later" would have anything new to contribute to the zombie genre, as "28 Days Later" did. He also acknowledged that shifting motivations are a factor in his ambivalence about making a third film. "Sequels are generally done in a rush," Garland told IndieWire. "The first time, you spend a long time developing to get it over the line. The second time, you don't. Your expectations are different and your motivations are different."
What has Danny Boyle said about 28 Months Later?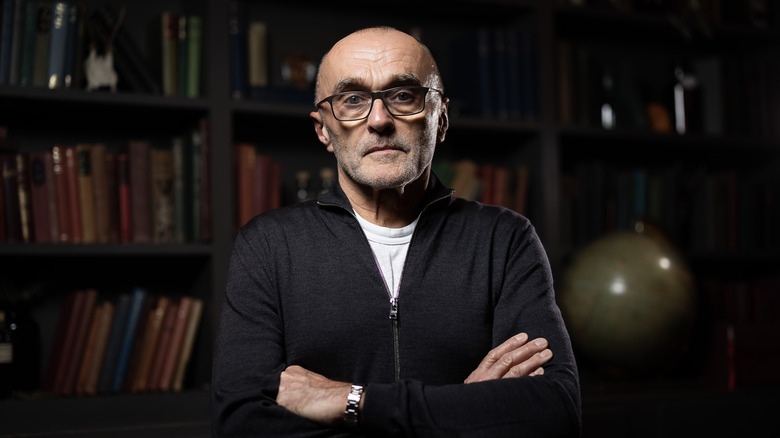 Tim P. Whitby/Getty Images
Danny Boyle, who cemented his reputation as a director with "28 Days Later," didn't direct the second film, but he was a producer on the project. In 2013, Boyle admitted to Wired that he never actually liked zombie movies and wondered if the market was saturated. "So it's 40/60 whether it happens or not," Boyle said regarding a third installment. "But we did have an idea of where to set it and what it might be about."
In 2019, it seemed as if Boyle's perspective on making "28 Months Later" had shifted, and he was in favor of making a third film. "The original film led to a bit of a resurgence in the zombie drama and it doesn't reference any of that. It doesn't feel stale at all," Boyle told The Independent. "He's [Alex Garland] concentrating on directing his own work at the moment, so it's stood in abeyance really, but it's a you-never-know."
What could be explored in 28 Months Later?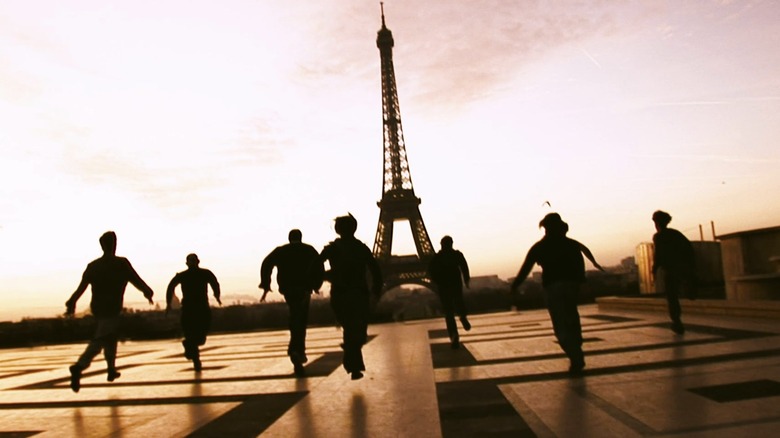 Fox Searchlight
"28 Weeks Later" wasn't a direct sequel to "28 Days Later" and featured a new cast, so there is a myriad of storylines that "28 Months Later" could explore. The film could pick up from the last frames of "28 Weeks Later," depicting zombies running toward the Eiffel Tower in Paris, and explore the devastation the Rage virus brought to Europe. Alex Garland has hinted at a sweeping storyline. "I have got a really cool idea for it," Garland told Yahoo! in 2022. "But it's a much bigger movie. And one of the things about '28 Days Later' is that it was kind of small and punk. And this idea is less small and punk."
"28 Days Later" was about the awful things a group of people did to survive the collapse of their society. The third film could bookend this narrative, telling the story of a small group of scientists trying to find a cure or vaccine for the Rage virus while exploring the moral quandaries of scientific testing, as "I Am Legend" should have. Another option is making a direct sequel to the first film, exploring what happened to Jim, Selena, and Hannah, although this might pose some continuity problems. Both intimate storylines aren't in line with Garland's "bigger movie" concept, but they do line up with Boyle telling NME that Garland's concept for "28 Months Later" was focused once again on England.
Who would star in 28 Months Later?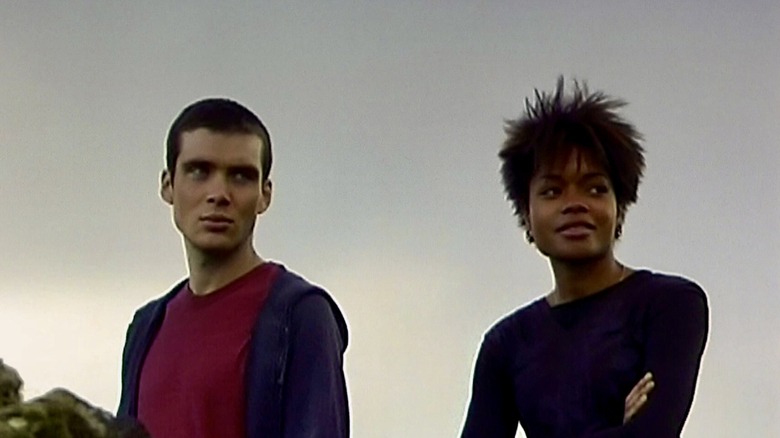 Fox Searchlight
Imogen Poots, the actress who depicted Tammy in "28 Weeks Later," has expressed interest in reprising her role. In 2020, Poots told MovieWeb, "I think about that movie like a first love because it was really the first foray I had into acting and obviously was lucky enough to be with Rose Byrne and Jeremy Renner. All of these incredible actors."
In 2021, Cillian Murphy, who credits his career to his breakthrough performance as Jim in "28 Days Later," said he would consider reprising his role in a third film in the franchise. "I showed it to my kids recently, some Halloween about four or five years ago, and they loved it," Murphy told NME. "It really stands up, which is amazing for a film that's 20 years old. So yeah, I love the idea and it's very appealing to me."
While Naomie Harris hasn't gone on the record about reprising her role, she has talked about how proud she is of "28 Days Later." Many fans of the first film would love to see what happened to Jim, Selena, and Hannah after the jet pilot saw their "Hello" sign at the end of "28 Days Later," but when The Playlist asked Danny Boyle about Murphy and Harris reprising their roles, he said, "Oh, I don't know. They're two fine actors, [but] I suspect it would be a fresh start, but that's just my reaction to the synopsis, really."
Who would direct 28 Months Later?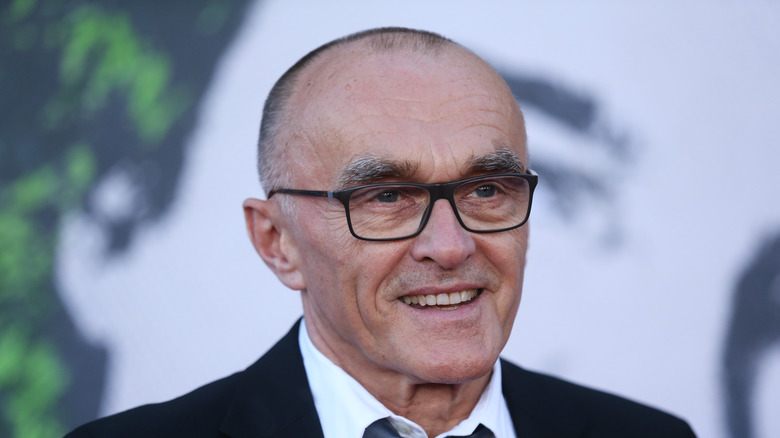 Phillip Faraone/Getty Images
When asked about "28 Months Later," Imogen Poots told MovieWeb she would like to see another film directed by Juan Carlos Fresnadillo, who directed her in "28 Weeks Later." While promoting the film, Fresnadillo suggested he wasn't interested in directing a follow-up at the time "28 Weeks Later" was released. "I did not make this with the intention of there being another," Fresnadillo told MovieWeb, adding, "It would be a nice idea if somebody wanted to make a third one. If this movie works well, and the audience demands another chapter, this is a great compliment." Fresnadillo then explained that he would decline to make another film in the franchise much like Danny Boyle did after the first film.
However, Danny Boyle told NME in 2022 about a third film, "I'd be very tempted [to direct it]. It feels like a very good time actually." When The Playlist asked about Boyle possibly co-directing "28 Months Later" with Alex Garland, who has become a director in his own right after writing the screenplay for "28 Days Later," Boyle replied, "The problem is getting him to write them now because obviously, what he's concentrating on, he's writing what he wants to direct, but it's like asking someone to drop out of directing and just write for a bit because I don't think he'd want to direct '28 Days Later 3.'"
Did Danny Boyle and Alex Garland have a falling out?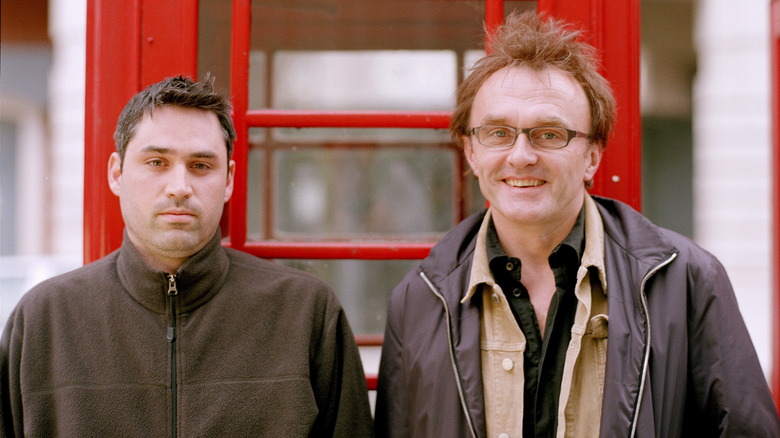 Michael Putland/Getty Images
In a 2015 interview, Garland said he didn't think he and Danny Boyle would make any more movies together. "I learned an enormous amount from Danny and I respect him hugely ... He has stunning strengths and abilities," Garland told IndieWire, adding, "We're not always completely compatible, because ultimately, what I want to do is put an agenda first. Everything is in service of an agenda. And Danny has a terrific instinct toward viscerality and compulsion." 
In 2019, Boyle acknowledged that he and Garland had reached a creative impasse. "We fell out a bit on 'Sunshine,' we had different opinions about it, and space and outer space does that to you because it's a big question and there are lots of different mindsets about it," Boyle admitted to The Playlist. But Boyle indicated that he and Garland were on amicable terms again, and said he would be interested in collaborating on a third "28 Days Later" film, but it was dependent upon Garland's interest. "He wasn't very happy with the way that [our collaborations] were made," Boyle revealed. "So he decided to have a go himself, and he's obviously been much more fulfilled since then, which is just a good thing."
At this point, 28 Years Later seems more realistic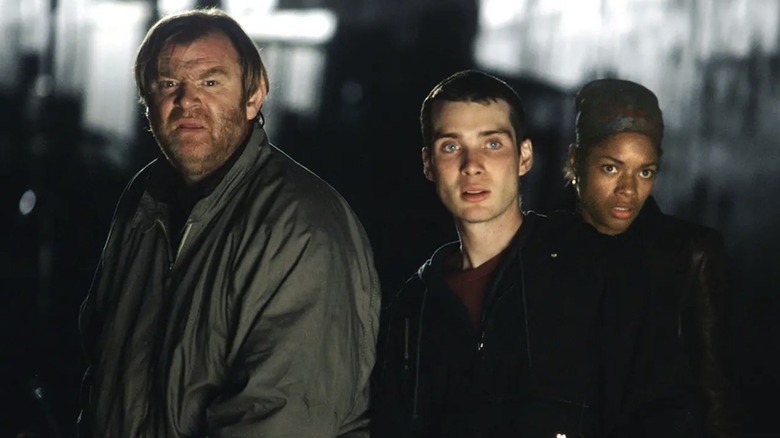 Fox Searchlight
As Cillian Murphy pointed out, it would be difficult to cast him in a film titled "28 Months Later," because of one simple reason. "I think there's a problem with that, in that I'm 20 years older," Murphy told NME. Still, a new cast and storyline could easily sidestep this continuity issue.
But as the years pass, with no serious movement on a "28 Months Later" project being greenlit, perhaps it's time to consider pushing the story into the future, exploring how society was rebuilt after the destruction of the Rage virus. "'28 Years Later' is almost there," Alex Garland told Yahoo!. "I think I wrote that in like 1998. I could just wait four or five years and then really get the right title, you know?"
Garland isn't the only one hinting that the filmmakers may have missed the boat for "28 Months Later." Some fans on Reddit have called for "28 Years Later" to be released in 2030, and in some ways it might be the perfect premise to catch up with Jim, Selena, and Hannah. The film could explore how young people born after the Rage virus, who didn't live through the violence and trauma, view the older generation's paranoia about another outbreak. After COVID-19, this could be a thematically rich exploration of the collective trauma of a pandemic.
The comic book series could be adapted for the small screen
If the third installment of the "28 Days" franchise is stalled out in developmental purgatory, there is always the possibility of the 28 Days Later comic books, which were released after the films, being brought to life on the small screen as a series. The success of "The Walking Dead" universe on AMC and "The Last of Us" on HBO suggests that the appetite for original zombie content is still fierce, and the COVID-19 pandemic did nothing to quench our thirst for dystopian and post-apocalyptic stories, as we saw with HBO's screen adaptation of "Station Eleven" into a limited series.
The "Star Wars" universe and the Marvel Cinematic Universe have been successful in telling standalone stories in the television format that fills in blank spots in the story between movies. The storyline from the "28 Days Later" comic is perfect for this type of treatment: the comics bridge the gap between "28 Days Later" and "28 Weeks Later," divulging what happened to Selena and Jim after the jet pilot saw them at the end of the first film, while also exploring Selena's backstory before the outbreak.
A prequel is another valid option
Adapting the graphic novel "28 Days Later: Aftermath" into a limited series is another excellent option. This type of project could capitalize on the popularity of the first two films while sidestepping continuity concerns over how long it has been since the movies were released, and how much the actors who portrayed the survivors have aged. Like "28 Weeks Later," the graphic novel has distinct characters from "28 Days Later" and explores the gap before Jim wakes up in a London hospital in the first film and the time between both films.
The four short stories in "Aftermath" depict separate storylines exploring the scientific development of the Rage virus and divergent tales immediately after the London outbreak, until the stories intersect in the last chapter of the graphic novel. This type of project would be perfect for a limited series adaptation for the small screen. "Aftermath" was written by Steve Niles, the graphic novelist responsible for "30 Days of Night", so a screen adaptation of his work isn't without precedent.
Never say never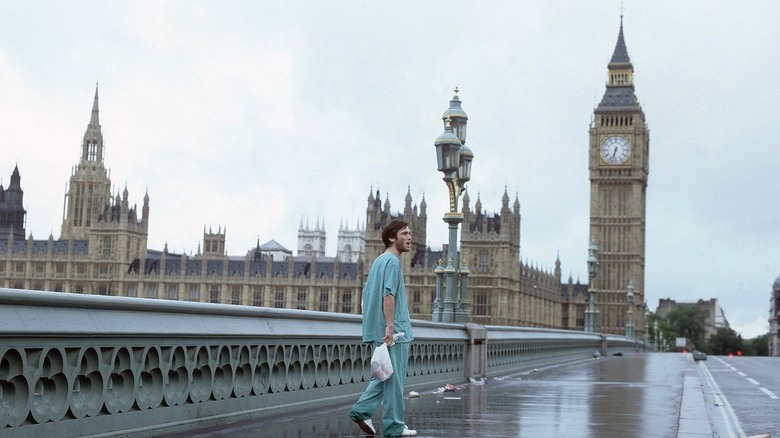 Fox Searchlight
The resurgence of direct sequels released decades later means we shouldn't discount the possibility of a third film. Hollywood studios love recycling stories that made them money at the box office, and bringing back the film's original stars is a popular move. Just look at Jamie Lee Curtis' return to the "Halloween" franchise, or Will Smith potentially reprising his role from "I Am Legend" in a direct sequel to the alternate ending of the film.
"It might come back into focus because one of the things that's happening in the business at the moment is it has to be a big reason for you to go to the cinema," Danny Boyle told NME. "They're struggling to get people into the cinema unless it's something like 'Top Gun: Maverick' or a Marvel. But a third part would get people in, if it was half-decent." A follow-up film starring Cillian Murphy and Naomie Harris would be a good candidate for this nostalgic reboot treatment.
Disney bought 20th Century Fox in 2019, and the rights to the "28 Days" franchise came with that acquisition. This could help "28 Months Later" get into development because Disney is known for rebooting its recently acquired intellectual property. So don't discount the possibility of "28 Months Later" or "28 Years Later" getting made if Alex Garland and Danny Boyle find the motivation to make another film. "I would never say never," Murphy told CinePOP.