The Real-Life Inspiration Behind Queen Charlotte: A Bridgerton Story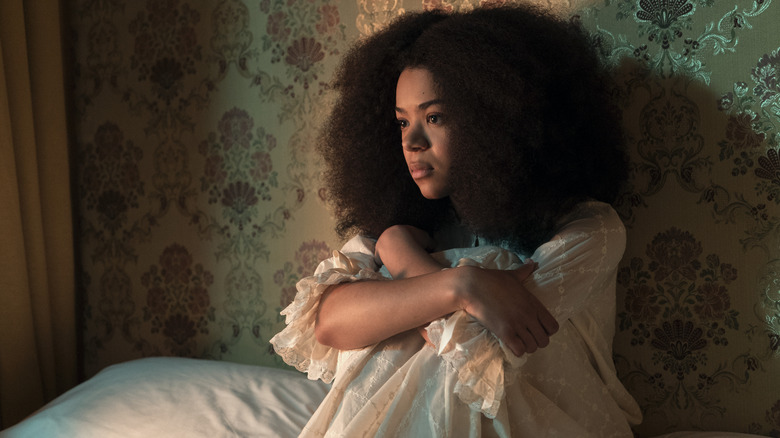 Liam Daniel/Netflix
The Netflix royal drama "Bridgerton" was an instant hit when it premiered on Christmas day of 2020, marking Shonda Rhimes' first scripted show for the streaming service. Rhimes served as an executive producer for "Bridgerton" but did not create or write the series as she did "Grey's Anatomy" and "Scandal."  
On May 4, Netflix released "Queen Charlotte: A Bridgerton Story," a six-part prequel series starring India Amarteifio as young Queen Charlotte and Corey Mylchreest as young King George. 
The legendary Emmy-winning producer has taken a more hands-on role for the prequel, and is credited as the creator of "Queen Charlotte" as well as the writer for four of the six episodes.  Rhimes told The New York Times that she and her creative team worked hard to establish a balance between crafting an entertaining story and remaining faithful to the true story of Queen Charlotte, a biracial descendant of the Portuguese royal family. 
"It was permission to really fantasize about telling the story of the character I was most fascinated by," Rhimes said. "and that was an easy jumping off point for me. It's not a history lesson. It's really the story of the Queen Charlotte as we know her from 'Bridgerton.'"
Shonda Rhimes feels Queen Charlotte can be an inspiration for modern Black women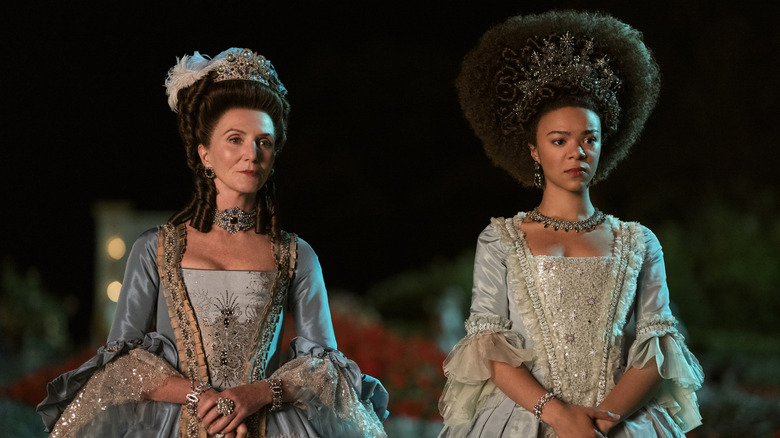 Liam Daniel/Netflix
There has been historical debate about Queen Charlotte's African lineage; a debate Shonda Rhimes finds fascinating, although she has not reached a conclusion regarding Charlotte's background. 
In the series, Rhimes demonstrates that portrait artists chose to paint Charlotte with a lighter skin tone. In one episode, Charlotte even gets into an argument with the king's mother, Princess Augusta (Michelle Fairley), while sitting for a wedding portrait. "Paint my skin darker — as it actually is," Charlotte tells the artist." "No," insists George's mother, "Paint her skin lighter. Pale. His Majesty wants her to glow." 
Rhimes also told the Times that she felt Queen Charlotte was a good example of a strong black woman from history that could be held up for modern women as a model of courage and dignity. "Even in historical drama, it was necessary for me to really portray the strength and the elegance of these Black women," Rhimes said.
Judy Berman of Time pointed out that the series did not have to be historically accurate to have social value. "Rhimes' reimagined 18th century England has much in common with the contemporary U.S," Berman wrote. "It's a multicultural society, but one that is in the midst of a painful transformation. Unlike 'Bridgerton,' 'Queen Charlotte' is grounded in reality. It's just that the society it captures isn't Georgian England but our own."