Inventing Anna: Whatever Happened To The Real Kacy Duke?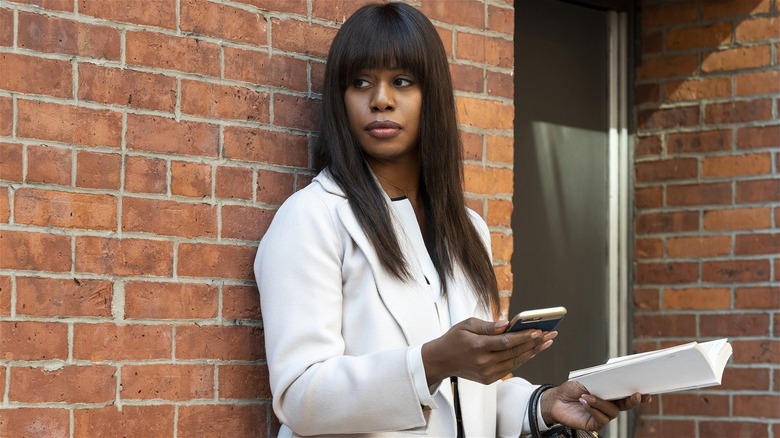 David Giesbrecht/Netflix
What makes the world at large so fascinated by fraudsters? Is it criminal intelligence? Living on the wrong side of the law? Whatever the reason is, Netflix is making a killing off of it. From "Bad Vegan" to "The Tinder Swindler," documentaries of that ilk have taken the world by storm. And what's even better than a docuseries about fraudsters? A Shonda Rhimes fictionalized account of fraudsters. In between seasons of "Bridgerton," Rhimes took on New York's hottest con artist: Anna Sorokin. More commonly known by her alias Anna Delvey, "Inventing Anna" takes a somewhat accurate approach to the life and crimes of the real-life character.
Sorokin's M.O. of stealing from the rich and giving to herself created a large pool of unfortunate souls such as personal trainer, Kacy Duke. Portrayed by Laverne Cox in the Netflix series, Duke was one person in this saga that refused to be victimized. Even after Kacy understands her so-called friend stole money from her, she decides to let it go. While the personal trainer did not want to be named in Jessica Pressler's New York Magazine article initially, she has since changed her tune. Once the Netflix series was on the road, Duke signed on as a consultant and has never looked back. Since then, she has been vocal about her experiences with Sorokin and refuses to let the experience get the better of her.
Kacy Duke continues to live her best life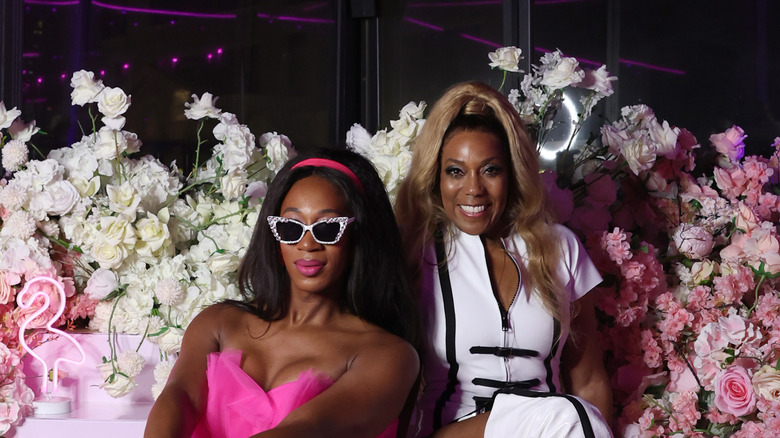 Monica Schipper/Getty Images
Out of the people who had been touched by Anna Sorokin's crimes, Kacy Duke has it figured out. In an interview for Vanity Fair, Duke came out as one of Anna Sorokin's marks and knew enough to keep the fake heiress at arm's length. Her contractual obligation with Netflix luckily meant she wasn't allowed to join Sorokin in whatever endeavor she was planning, which Duke was more than happy to accept.
"She had her own film crew and wanted to get it on camera," Duke said when Sorokin tried to contact her. Her former friend would camp out in the lobby of her building, so Duke sent her gracefully on her way. "I told her, 'I wish you the best. You have this opportunity. Do something better with this fame that you're having. You're a smart girl. Choose better things.' That was the last time we spoke." Since then, the life coach has continued with her brand. She earned the respect of Laverne Cox, who was happy to portray her in the series.
"As I get older, Kacy's an inspiration," Cox told SheKnows. "I would love the world to get to know more about who Kacy Duke is, because she's a pioneer in the fitness industry and she's a Black woman." Duke is still living her best life. She continues with her fitness brand and has penned her own book. The icon is all about positivity, a refreshing perspective that kept her free of Sorokin's toxicity.