Why Everybody Hates Chris Was Canceled Despite The Cliffhanger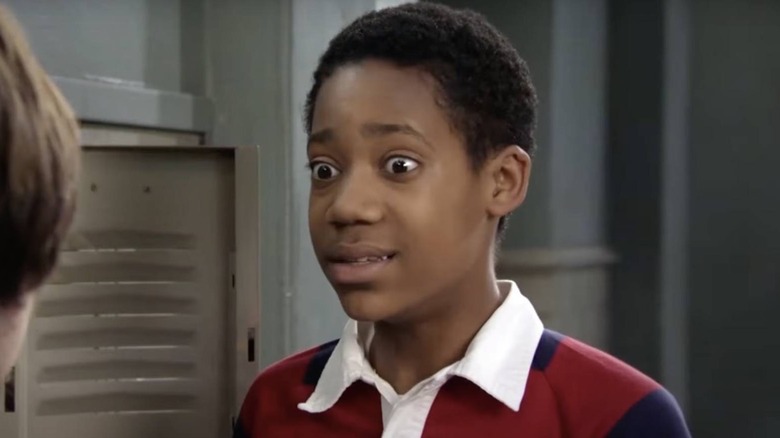 The CW
Tyler James Williams is currently riding high off the success of "Abbott Elementary," starring as Gregory. He gets plenty of amazing bits and hilarious looks to the camera throughout the series, but by this point, Williams is a seasoned professional. The actor's first taste of sitcom success came in the form of "Everybody Hates Chris," which aired its first season on UPN and its remaining three on The CW after UPN merged with The WB.
The show was a hit in the ratings, although it did see declining viewership as the series went on. Still, it must've hurt fans when it was announced the show would not return for a fifth season despite Season 4 ending on a cliffhanger where the Rock family waits to see Chris' results on his GED. For anyone wondering why was "Everybody Hates Chris" cancelled, the reason comes down to the real-life Chris Rock. He wanted to end the show on his own terms, and the show had pretty much caught up with his own life story when he began stand-up comedy. 
However, for Williams, "Everybody Hates Chris" getting canceled was a loss for Black entertainment that would take a while to get filled again.
UPN's merger with The CW tanked the numbers on Everybody Hates Chris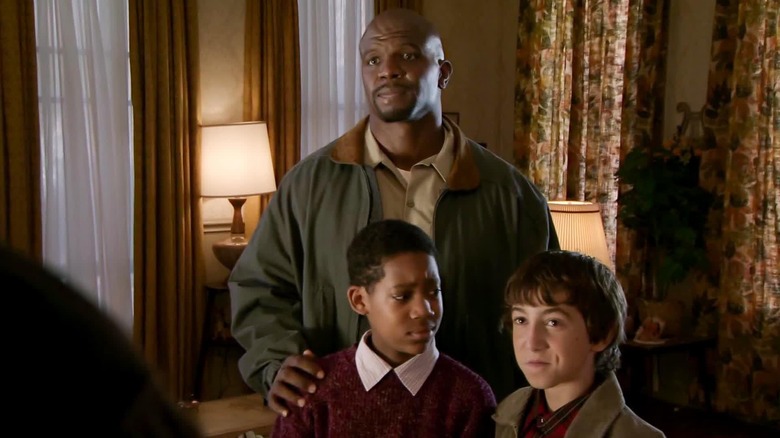 The CW
While Chris Rock has gone on the record saying "Everybody Hates Chris" ended when he wanted to, there's no doubt declining viewership played a factor as well. That appears to be what Tyler James Williams believes played a role when he was on the "Opening Act" podcast from Shadow and Act. He admitted the show started strong, which the numbers back up. Howard University News Service reported the premiere episode saw 7.8 million viewers. The follow-up episode retained strong ratings with 5.65 million viewers.
But Williams blames the UPN-WB merger for ruining the show's chances of really catching on with audiences. As he told the podcast, "Once that merger with the CW happened, our numbers started tanking, like all the other Black shows that were on UPN, so we were very much so told that nobody was watching it." UPN catered heavily to Black audiences, so those shows losing viewership, at least in the eyes of the new network, was a major loss. Williams went on to discuss how it took time for Black series to find their footing again: "[T]here was a vacuum of a lot of Black content that then later ended up...popping up in this Black renaissance that felt like it started around 2012, 2013 of a lot of independent and streaming shows by a lot of Black curators."
While streaming has opened up new possibilities, that loss was a significant blow in terms of where advertisers put their dollars. Williams continued, "That means that those brands don't necessarily see people who watch Black-centered shows as their target audience to sell, let's say paper towels or dish detergent." Hopefully, "Abbott Elementary" sticks around much longer to show how Black shows can sustain themselves on network TV.